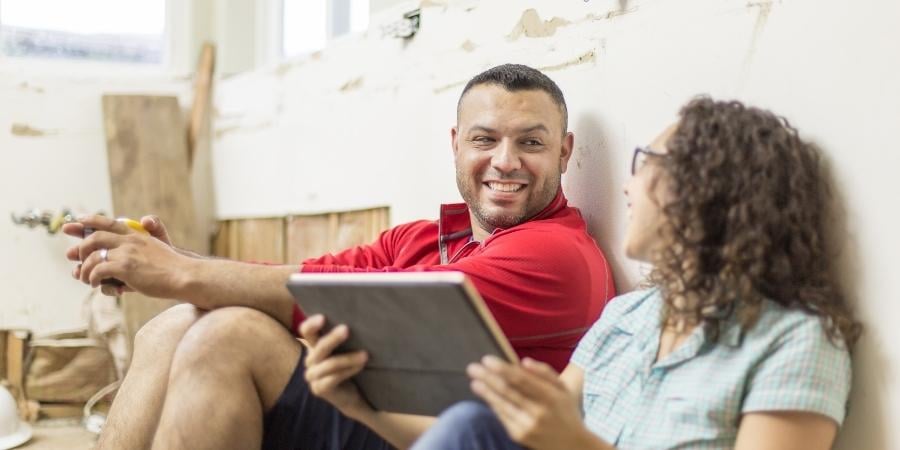 If you own a home in Gainesville and are watching what the Joneses are doing with their home next door, you might wonder if doing the same thing for your house is a wise investment. Is there a difference between the most popular home improvement projects and the remodeling projects that Gainesville will actually increase your home's value? If you plan to spend money on any remodeling project in your home, choose return-on-investment over whimsy. Are the home improvements you're considering a smart idea to bring your home into the future for you and your family? Let's look at the value projects like these could bring to your home, or detract from it:
5 Top Home Improvement Projects to Boost Home Value
The interesting thing about home remodeling projects that really boost your home's value the most is that a lot of them aren't the "hot" remodels you'd think of. Some of them focus more on the essential inner workings of the home. Some of them are about energy savings and curb appeal. Let's take a look:
1. Curb Appeal Boosters
Did you know that a new garage door is one of those value projects that recoups about 93% of its investment price? Adding stone veneer, upgrading to Hardie siding, upgrading the roof, replacing the entry door, and switching to new windows are all home improvement projects that boost your resale value too, often because they attract buyers from the curb while also improving energy efficiency and weather protection. Improving the landscaping also falls into this category.
2. Kitchen Remodeling
Even a minor kitchen remodel to upgrade the look and functionality of your kitchen is a smart move. Kitchens are one of the most important rooms in the home, and people spend a lot of time there. It's one of the rooms homebuyers are particularly interested in, so investing here is a wise move.
3. Bathroom Remodeling
Upgrading the bathroom is another winner for resale value if done right. Again, it doesn't have to be a major bathroom renovation unless things like plumbing, electrical, and ventilation are also in need of repair (again, those essentials are always a smart investment). Updating the shower, tub, and toilet with accessibility features for aging in place is a wise investment here in Gainesville.
4. Electrical Upgrades
Upgrading any building-code-related issues, particularly with your electrical system, is always a smart investment. But beyond that, adding more outlets, charging stations, smart lighting, and a smart thermostat can fall into this category as well.
5. Upgrade Your Outdoor Living Area
Gainesville is a great place for outdoor living, and many homebuyers are paying extra attention to the amenities you might have, such as an upgraded deck, outdoor kitchen, outdoor living room, etc. Not only can you enjoy these outdoor spaces, but they can boost your home value as well.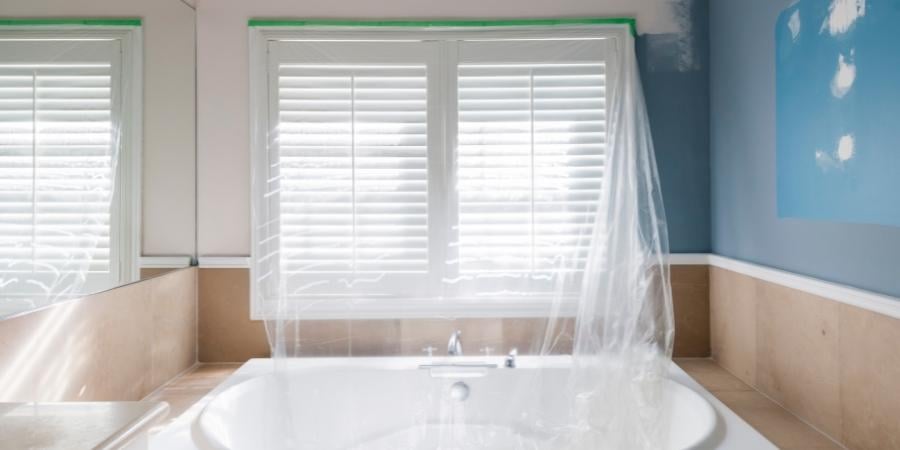 5 Home Improvements That Do
Not
Add Value
While it may be tempting to add some of the following to your home, it's always a good idea to consider whether the benefits they bring to your life will outweigh what they could do to your home values. Some of these "improvements" may even detract from your home's resale value:
1. Adding a Pool or Hot Tub
As oft-advertised luxury items, pools and hot tubs come with some tricky complications when it comes to selling. Families may be put off by the safety hazards if they have little children, and energy-conscious homebuyers may balk at the increased energy costs, insurance prices, and inconvenience of pool or hot tub maintenance—yes, even here in Florida.
2. Ultra High-End Home Improvement
While it can be tempting to put a whole slab of marble in the bathroom, most homebuyers won't be terribly impressed. Choosing the most expensive options for every fixture or upgrade probably won't bring any extra return on investment. Choosing durable, long-lasting, energy-saving materials and options will.
3. Over-Customization
Extremely customized and expensive design elements like bold wallpapers, patterns, etc. might be trendy at the time, but these trends tend to go out of style almost as quickly as they come in. Stick with the classics and you can't go wrong.
4. Hobby Rooms
Speaking of over-customization, adding a specialized hobby room that can't easily flex into other uses is not a wise investment. Instead, consider adding flex spaces with extra storage that can be easily adapted to multiple uses.
5. Ditching the Bathtub
It was a trend for a while, but a trend that many homeowners ended up regretting when it came time to sell their homes. Find a way to keep at least one bathtub in your house or risk turning off potential buyers.
Contact Robinson Renovation & Custom Homes Inc. (RRCH)
Robinson Renovation & Custom Homes Inc. has served Gainesville and Alachua County homeowners with fantastic design-build remodeling and renovations since 1958. Feel free to look through our gallery for inspiration, and schedule a consultation today if you're eager to start your home remodeling project.