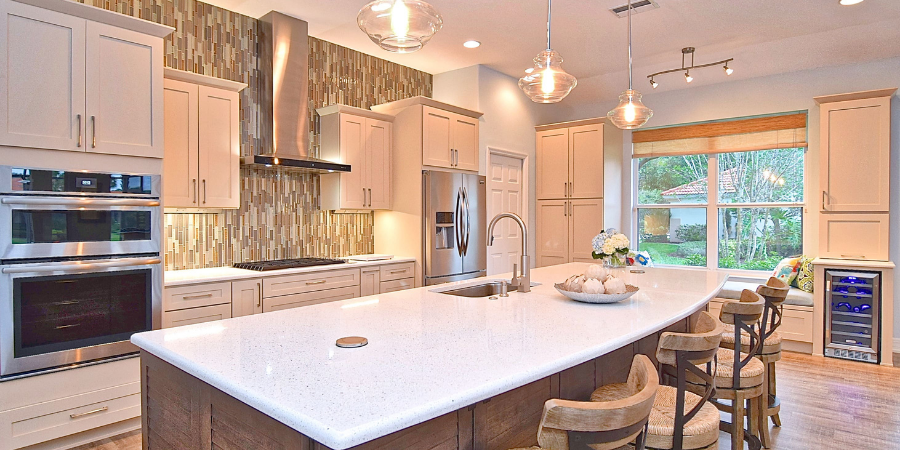 Remodeling your kitchen isn't something you'll want to do more than once every several years, so be sure to keep some essential insight in your back pocket. After all, your Gainesville kitchen remodel should leave you and your family relieved, not regretful! What are some of the most essential tips to remember when remodeling your kitchen?
Keep It Timeless
Planning a remodel for any room is very exciting, especially the kitchen. It's easy to get wrapped up in the latest colors and styles of all the components that go into such a dynamic space filled with finishes. To avoid your kitchen becoming dated sooner than later, keep your choices age-proof. Some materials and color palettes have enjoyed a very long shelf-life, like marble, shades of white, and wood. Larger components that would be costly and difficult to replace should lean more timeless and less trendy. Avoid things like appliances in trending colors or a large elaborate kitchen island that you may grow tired of in only a few years.
Where To Indulge In Trends
Applying trends strategically in your kitchen is a great way to indulge. Plumbing fixtures, lighting, and paint colors are excellent go-to's that aren't too expensive or difficult to update in a few years. Some kitchen trends do tend to stick around for a few years rather than seasonal trends like in many easy-to-change decors, like throw pillows or tableware. For example, matte black has enjoyed a lead spot in hardware and plumbing fixture finish for a couple of years. It goes with nearly every color, doesn't show fingerprints, and fits into most styles. If your tastes change or are just ready to move on to the next big thing, switching out your drawer pulls is a quick and easy update.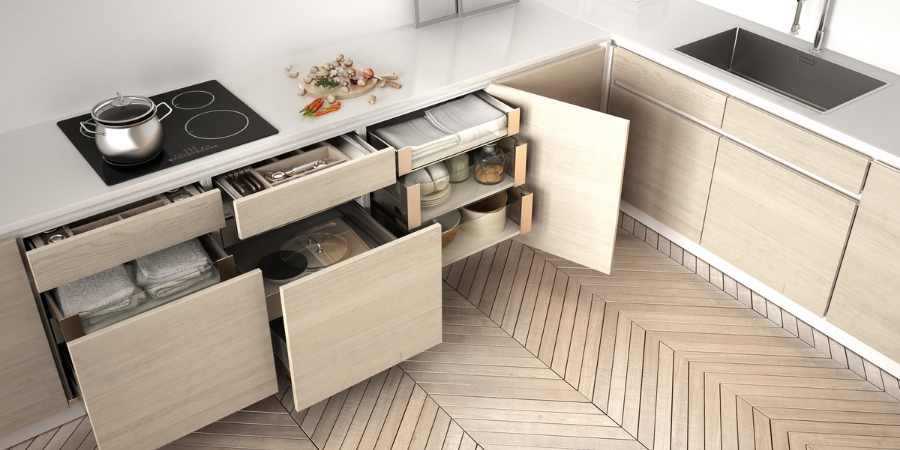 Load Up On Storage
There's no such thing as too much storage and the options are seemingly endless. Storage options are also becoming more specialized, which can get a little overwhelming. To decide on what options you should choose for your kitchen remodel, consider how you will use the space and what kitchen tools you use. Leave some room for growth and change. How you and your family use your kitchen right now will likely change and your storage needs will likely change as well.
Know When To Expand
Don't resist expanding your kitchen's square footage to avoid the hassle of knocking down a wall or two. If the size of your kitchen has become an issue, simply rearranging the layout may not be enough to make your kitchen feel efficient and comfortable. If the dining room doesn't get the use you thought it might when you bought your home, consider taking the space over to add more square footage to your kitchen for the extra-large kitchen island and walk-in pantry.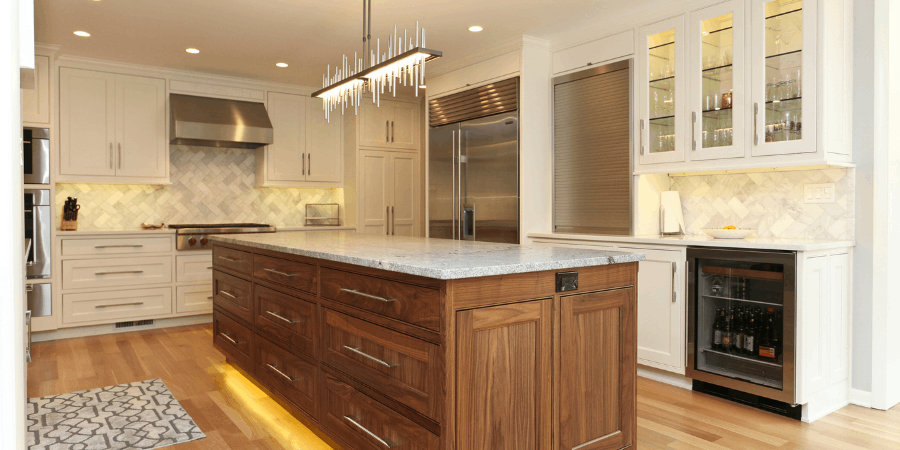 Get The Most Bang For Your Buck
Upgrades around the kitchen are a welcome change, but how far should you go? If keeping your options open for putting your home on the market is essential, keep your ROI (return on investment) in focus. A minor kitchen remodel will get you 84% ROI while an upscale major remodel will only snag a 60% ROI. The wide range may seem counterintuitive or even the opposite of what you would think.
A minor remodel is only the essentials, like reflooring, painting, and upgrading the appliances, for example. What's not included is a replacement of the cabinets and a reworking of the layout. A major upscale remodel includes completely rearranging the layout, a possible expansion, and upgrading all of the finishes to top-of-the-line models. Strike a balance and go for the upgrades and layout change only if the improvements will also improve how the kitchen works for you.
Find A Builder You Can Trust
When you're ready to start designing your kitchen remodel, look through online galleries of your local design-build firms to find the best fit for your style goals. The design-build team you choose to work with should have a proven track record of keeping what's most important to their clients front and center throughout the entire process. Robinson Renovation & Custom Homes is a Gainesville design-build firm that has decades of experience turning low-functioning kitchens into dream kitchens. With the designers and builders all under one roof, Robinson Renovation is able to streamline the process, keep your budget intact, and keep the project moving forward. To discuss your kitchen's potential, schedule a consultation!