Your home's exterior has so much potential that it could be difficult to know where to start and what type of exterior remodel you can accomplish with your budget and space. Remodeling the outside of your house should suit your lifestyle or the outdoor lifestyle in Florida you've always wanted. Outdoor living spaces offer the opportunity to add square footage to your home that's meant for enjoyment, relaxation, entertainment, and quality time with family and friends.
What exterior renovations will add value to your Florida home and what kinds of exterior home remodeling projects will add value to your quality of life? Here are the most popular types of remodeling projects to consider for enjoying more time outdoors and increasing your home's value.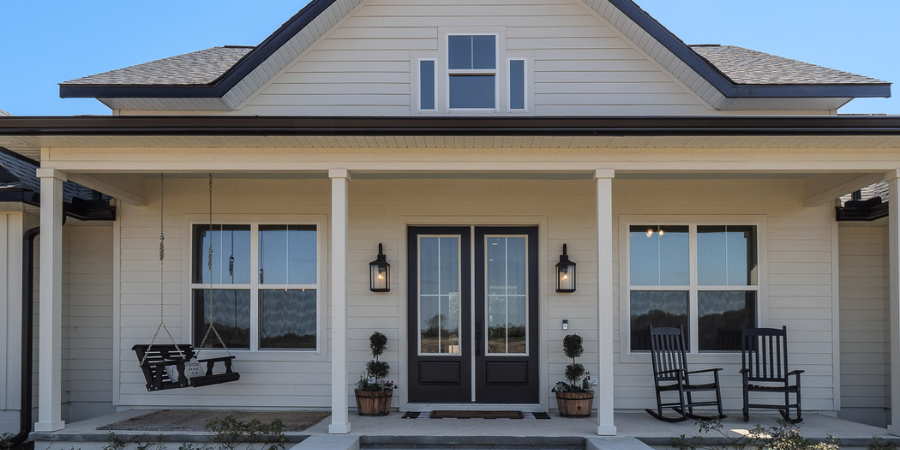 Front Exterior Home Remodel Ideas
Outdoor living isn't only for the backyard. Relaxing on the front porch with coffee or wine is a great way to feel connected to your Florida neighborhood and say hi to a passersby. For your exterior renovation, consider the front of your home as well by adding a porch. Wrap-around, screened-in, or even adding a lovely gazebo or pergola adds a welcoming touch to your Gainesville home.
Remodeling the front of your home is also a great way to increase your home's value. Updates boost curb appeal which, in turn, makes your home more valuable. This is why exterior remodeling projects often rank highest on the list for return on investment (ROI).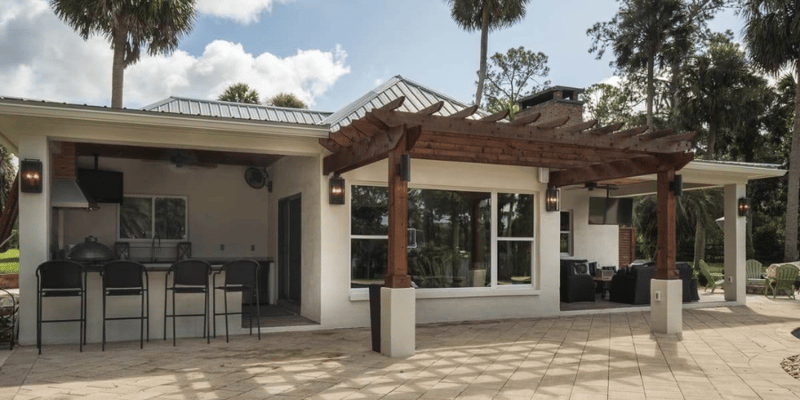 Backyard Patio
Building a patio in the backyard is a popular outdoor update that's affordable and very useful. A patio is an open-air space that sits directly on the ground. Your patio floor can be concrete, stone tiles, pavers, bricks, or even pea gravel. The cost to build your patio will depend on the materials you use, the landscaping, size, and any additional features you'd like to include.
A patio is a great option if you'd like to have an outdoor living space with a freestanding fireplace or fire pit. Add in some comfortable lounge furniture and a grill and you'll have a great spot to spend your evening with family and friends.
Sprawling Screened-In Porch
Is anything more quintessential to the outdoors in the South than a screened-in porch? It's another outdoor living space that's perfect for a fireplace during the cooler months. And, the screens allow you to enjoy being outside in Florida without being bothered by pests, like mosquitos.
If your Florida home has multiple exterior doors on the back side, consider adding a porch that extends wide enough to access multiple places in your home. With a wide enough back porch, you can have space for entertaining, lounging, and dining. Add weatherproof curtains to keep out the rain, plenty of custom lighting, surround sound, and a TV to watch the game with friends. Your porch can open up onto a deck or patio for even more outdoor living spaces, like an outdoor kitchen.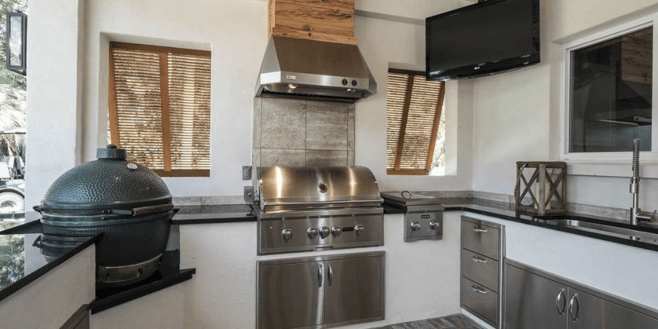 Outdoor Kitchen
Take your home remodel to the next level by adding an outdoor kitchen. These incredibly useful spaces offer an alternative place to prep, cook, and entertain. They also increase your home's value and have become very popular with home buyers–something to consider if you may sell your home in a few years.
Your outdoor kitchen can be a basic setup with a built-in grill, sink, and storage. If you're a cooking enthusiast, you may want to indulge in more amenities, like a minifridge, a range, a place for your Big Green Egg, a brick pizza oven, and a dishwasher for convenience. Prepare your entire meal from start to finish without ever having to haul dishes or food to and from your indoor kitchen. You'll have the benefit of being near your family and friends during parties and hangouts.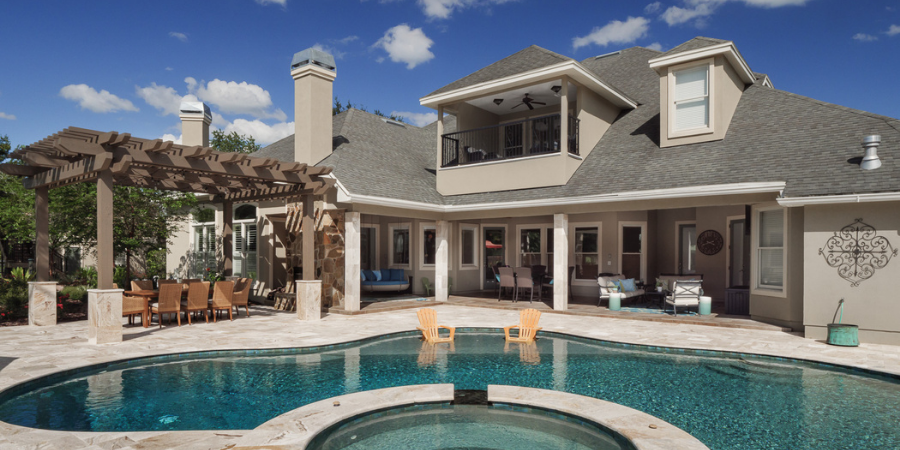 Complete Backyard Oasis
Do you ever look through design magazines or watch home improvement shows that feature homes with an outdoor living area that seems too good to be true? With an experienced home builder, a backyard oasis all your own isn't out of reach.
You could create an outdoor living area that begins with a screened-in porch off of the kitchen that leads to an outdoor kitchen on a patio. Picture a small pool just off of that with landscaping that provides privacy and a vacation-at-home type feel. Or, instead of a pool, a hot tub built into a deck. Imagine the relaxation and fun get-togethers your own backyard oasis would provide you and your family and friends.
What Kind of Outdoor Remodel Suits You and Your Family Best?
Just one of these outdoor renovation ideas, or a combination, will bring entertaining and relaxation beyond the walls of your home. Enjoy the Florida outdoors without even leaving the driveway. The first step is to consult a professional home remodeler with plenty of experience creating the kind of staycation environment you'll enjoy for years to come.
Robinson Renovation and Custom Homes has years of experience creating incredible outdoor living spaces, from outdoor kitchens and luxurious pools to cozy patios and lavish decks complete with a gazebo or custom fountain. Explore the potential your home's exterior holds and contact us for a consultation today.