4 Min Read
14 Front Elevation Styles to Inspire Your Gainesville New Home Build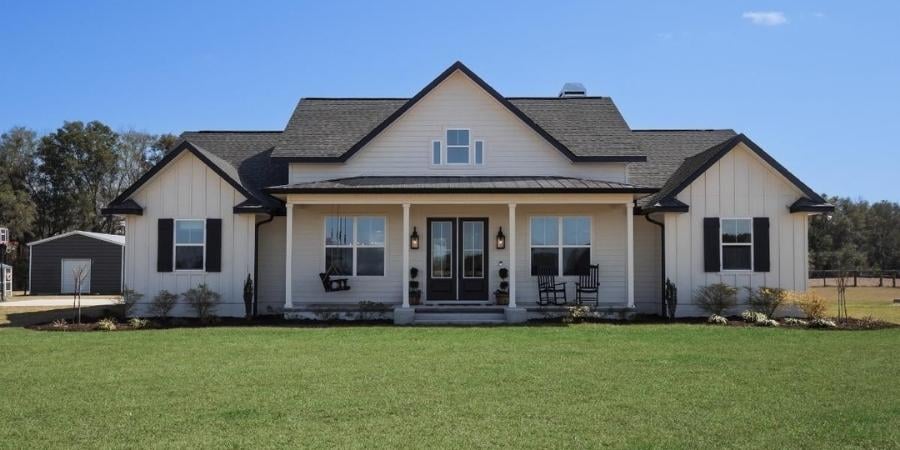 When you imagine driving up to your newly built custom home, what type of front elevation design do you see? With so many elevation design options, this question could be more difficult to answer than you'd expect. What are the different types of elevations and which are the most popular designs? Let's take a look at the most commonly used elevations and what makes each unique.
But First, What Is the Front Elevation of a House?
The front elevation refers to how the front exterior of your house looks if you're standing in the middle of your front yard or the sidewalk. The front elevation typically includes the side of your home with the main entryway and might include ample windows, a garage, and dormer windows, for example.
1. Farmhouse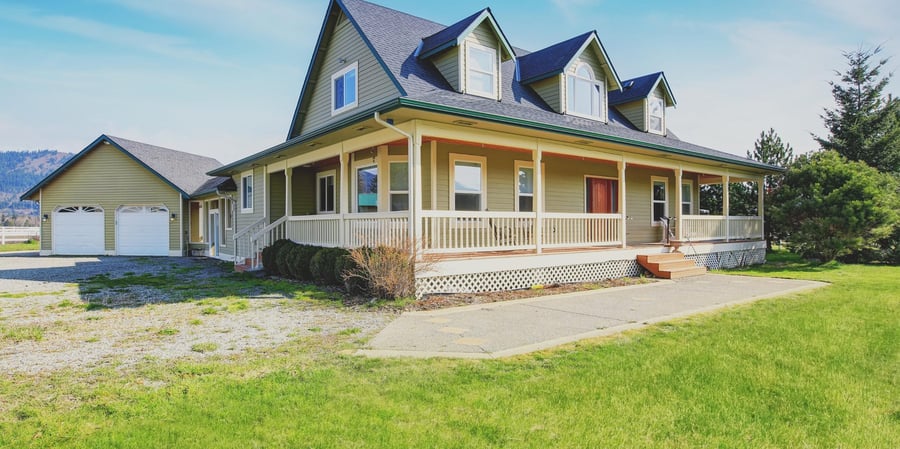 The farmhouse style today is known for its large wrap-around porch that will start in the front and extend all the way down one side of the house. Its steeply pitched roof will also run the entire length of the house and will have gables and dormer windows. On the exterior, farmhouses are commonly wrapped in siding and have tall windows with shutters. As for the finer details, farmhouses can also be seen with Victorian-like accents on the corbels, banisters, and trim.
2. Spanish Modern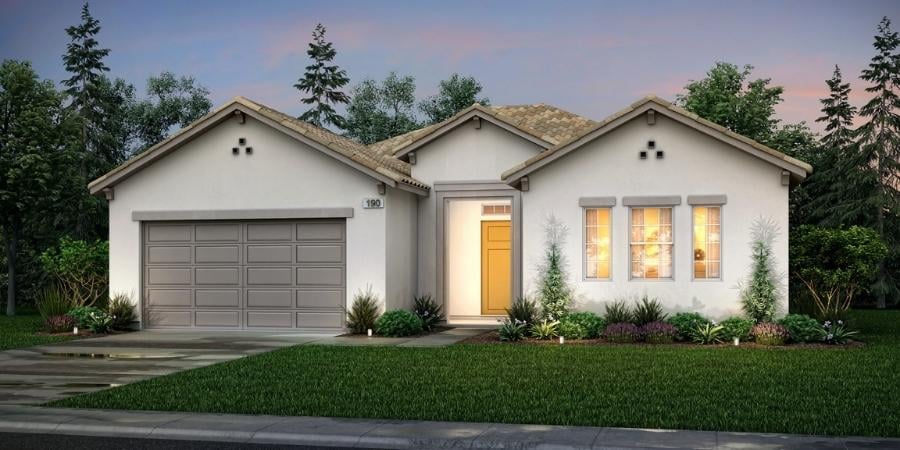 Spanish modern is also known as Mediterranean and is influenced by Italian and Greek styles. The exterior material is unique in US homes because it is stucco in shades of white or warm neutral tones, like yellows or peaches. The roof is often covered with terra cotta tile and has a more shallow slope than other styles. This style also features archways for doors and porches as well as balconies with ornate ironwork banisters.
3. Mid Century Modern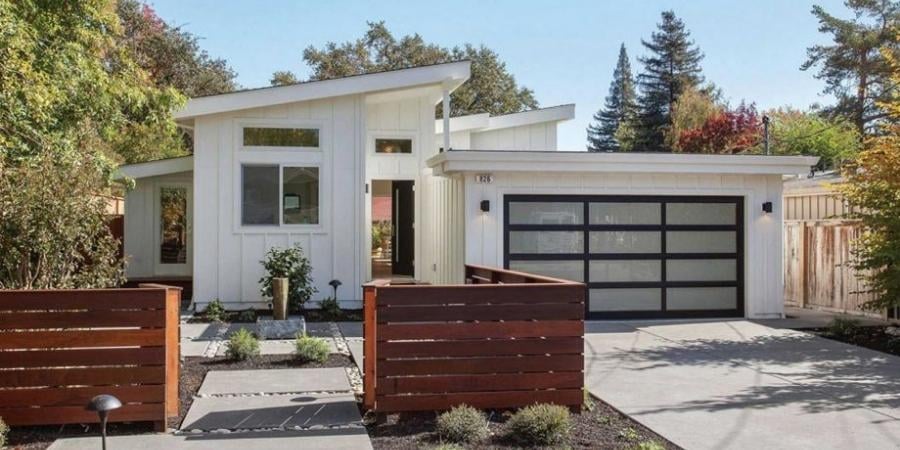 This style became popular after WWII, when new materials like steel and plywood became available, making it possible to have simple and flowing designs. These houses usually have flat planes, and large glass windows to let in plenty of natural light and are much less ornate. Mid-century homes often have flat roofs and are made up of geometric lines. The original intention of the design was to integrate into nature and follow the landscape which creates variations in height across the roofline. As for the interior, these changes create split-level spaces with steps going up and down between rooms.
4. Contemporary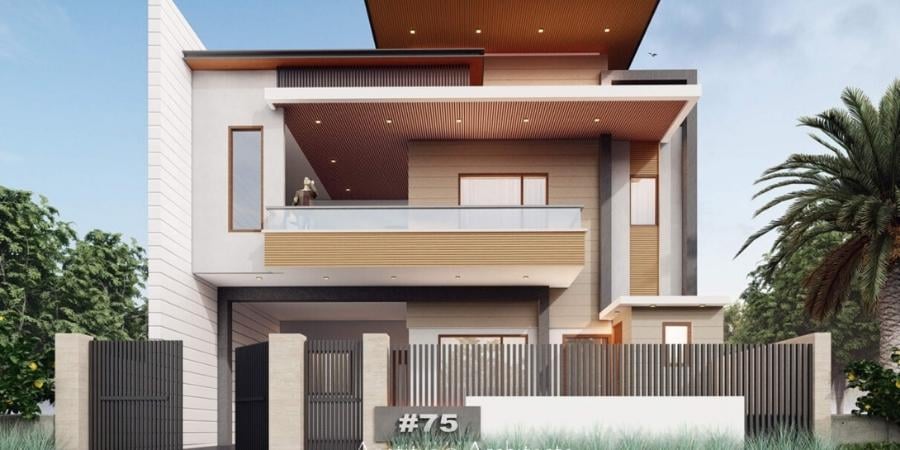 Contemporary homes are popular for their irregular shapes, hyper minimalism, and vertically elongated characteristics. This particular style of home usually lacks traditional elements like a pitched roof, columns, or decorative elements like shutters.
5. Ranch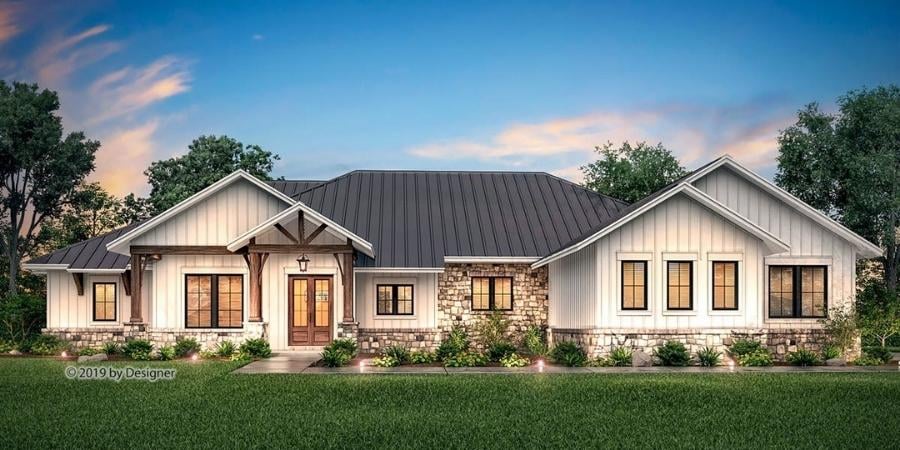 Ranch-style homes have been around since the 1920s but really grew in popularity after WWII. They are usually characterized by a sprawling, asymmetrical façade with an attached garage. These single-story homes are covered in brick or siding, and usually have a covered porch leading to a modest entryway, and shallow-pitched roofs.
6. Cape Cod Style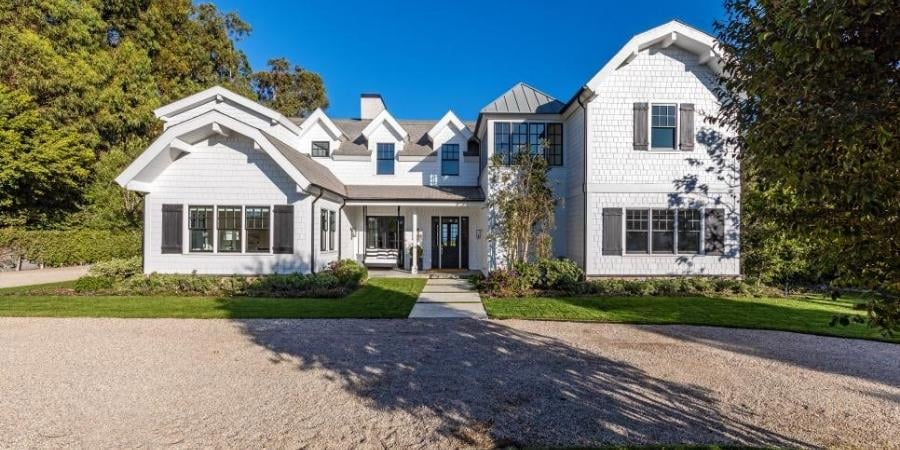 The Cape Cod-style goes back centuries, gained popularity in the 1930s, and has been a classic ever since. This elevation style begins with a steep roof and side gables, along with a chimney on one side, a centered front door, and at least one dormer window. Cape Cod homes are known for their quaint use of shutters and mixed-use of exterior materials, such as brick and shingles or siding.
7. Rustic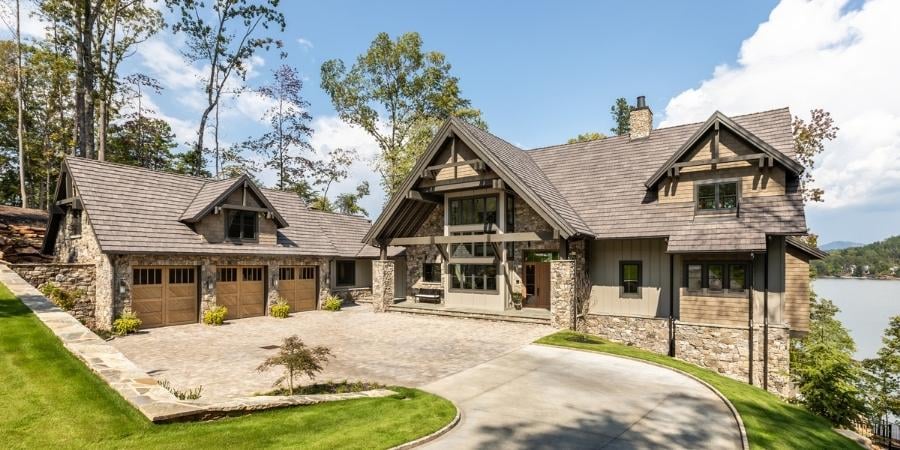 These homes tend to have a modern rugged flair through the use of natural, raw-looking materials, such as wood logs, wide plank-stained siding, or stone. The rustic style is typically bulkier in appearance because of the materials used and far less ornate than other house styles. Rustic homes often have a covered front porch with a gabled roofline that's supported by simple posts.
8. Southern Colonial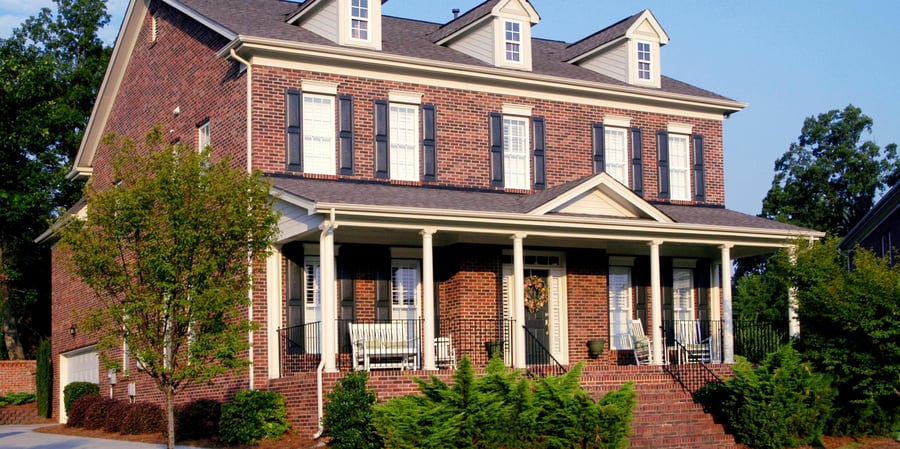 The colonial-style home is one of the most popular in the US. These homes typically consist of two or three stories, a high-pitched roof, and dormer windows. The windows throughout the home are usually double-hung windows that symmetrically flank a door that's centered on the front of the home. Colonial homes may be covered in either brick or siding and will have at least one chimney. Finally, the Southern colonial, unlike those found in the North, often has a deep front porch that reaches across the entire front of the home and is supported by posts.
9. Greek Revival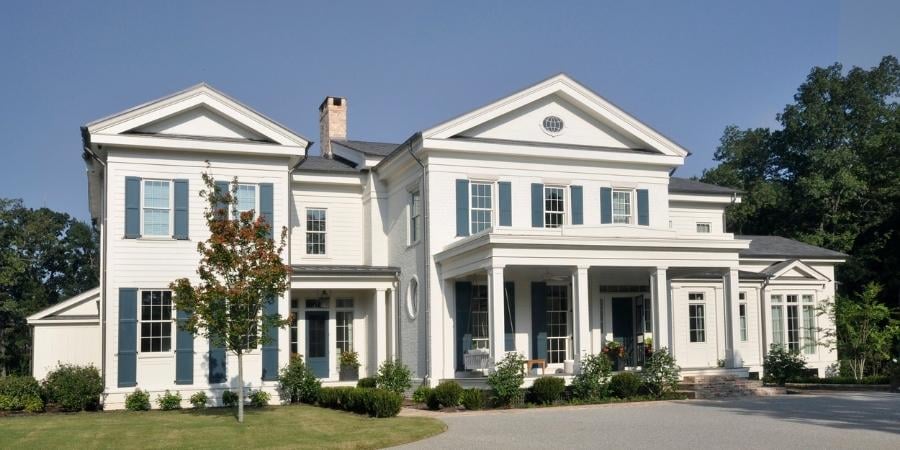 Greek Revival architecture became popular in the 1800s as people began to move away from more British styles, especially in the South. These houses have shallow-pitched roofs with a columned portico on the front of the home. Greek revival homes typically have at least two stories, are symmetric, and have a centered front entrance with tall double-hung windows. Details you'll see on these homes include dentil molding, a heavy cornice, and balconies that sit behind the large rounded columns.
11. Victorian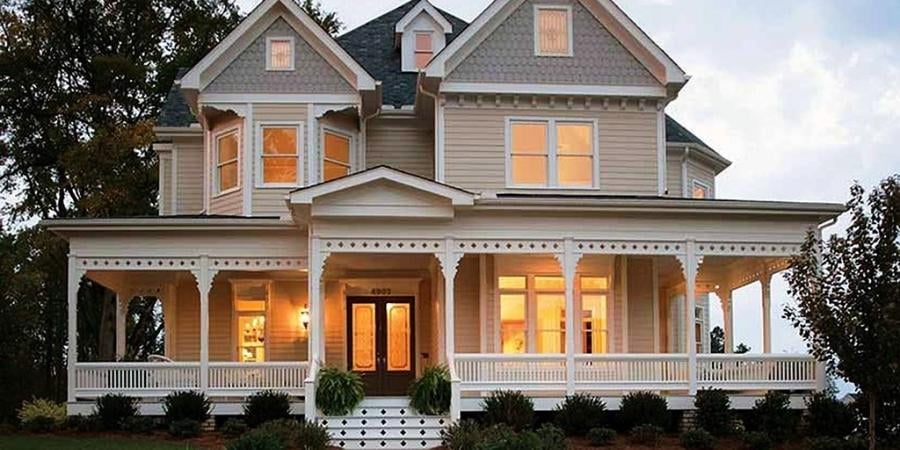 A style often found in the South is the Queen Anne version of Victorian architecture. These charming homes are heavily detailed with woodwork that frames the ample porches and lacelike ornamental elements around the roofline, window casings, and elsewhere. This style features tall, narrow windows, turned columns, steep gable roofs, and combinations of multiple exterior colors, giving this style its nickname, "painted lady."
12. Traditional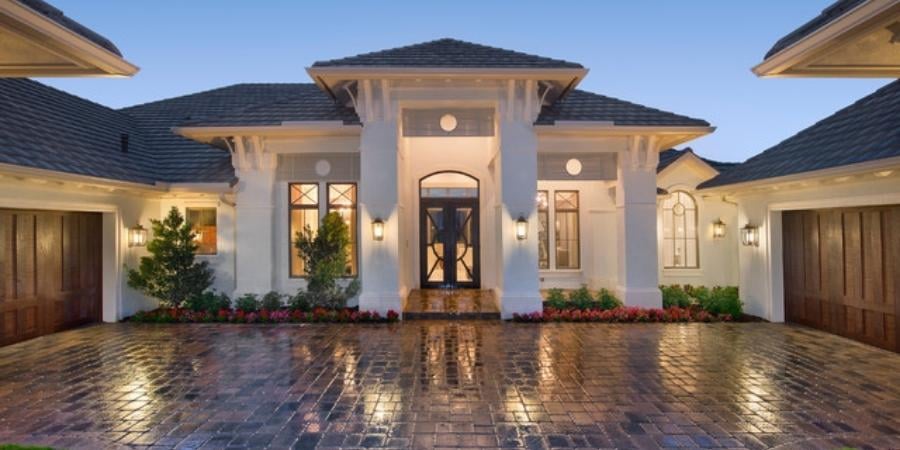 This style is very popular today and is heavily influenced by the Tudor style due to its front gable, prominent chimneys, and pitched roofs. It's scaled back in its details and usually has a mix of exterior finishes, like stucco around the front door, siding on the rest of the façade, and stone on the column bases. Traditional homes are asymmetric, with a foyer and covered porch to one side and a car garage to the other. Also adding to its asymmetry, these homes will have a mix of window sizes.
13. Craftsman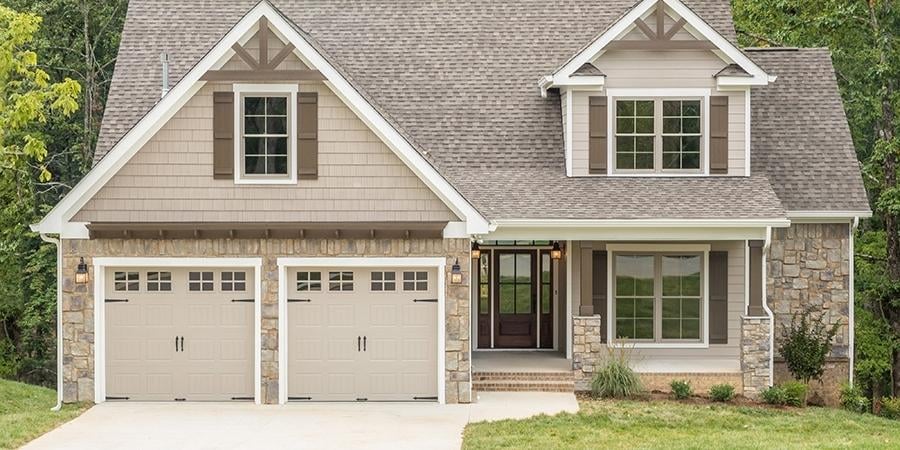 The deep front porches that are supported by thick, tapered columns are essential to the craftsman style. A low-pitched gable along with exposed beams or braces are also typical of this style. The front door and double-hung windows will usually don multi-paned windows while the exterior materials include shingles, siding, and stone. On the interior, you're likely to find plenty of charm by way of built-in cabinets, shelving, and seating.
14. Cottage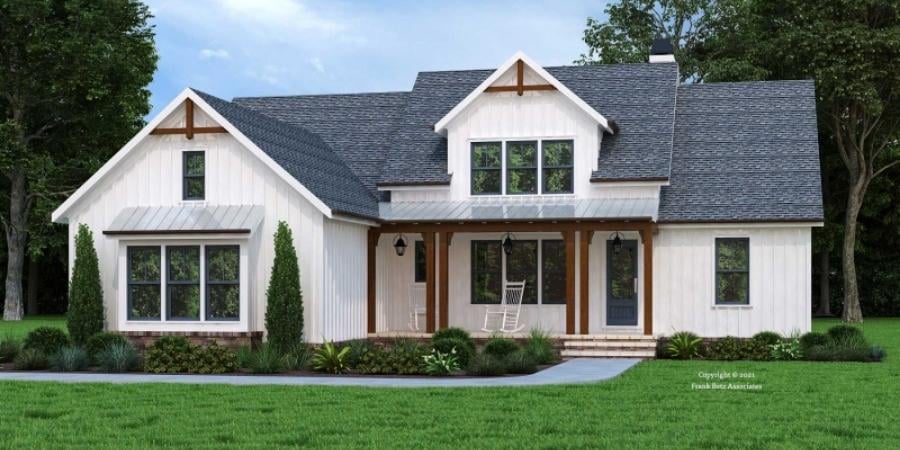 A cottage could be expected to have a peaked roof, wooden siding, and a brick chimney. Cottages aren't always small but are usually described as charming. Another defining feature is the multi-paned wooden windows that are paired with shutters or large window casings. As for its surroundings, these homes are usually enveloped by lush landscaping, such as flowers and shrubbery.
Finding the Right Front Elevation Design For You
These are just a few of the front elevation styles possible in home design. Which style is right for you? At Robinson Renovation and Custom Homes, our design team can help you explore various front elevation designs that match your personal style but also complement the surrounding neighborhood. Contact Robinson Renovation and Custom Homes to discover what's possible for your custom home design.