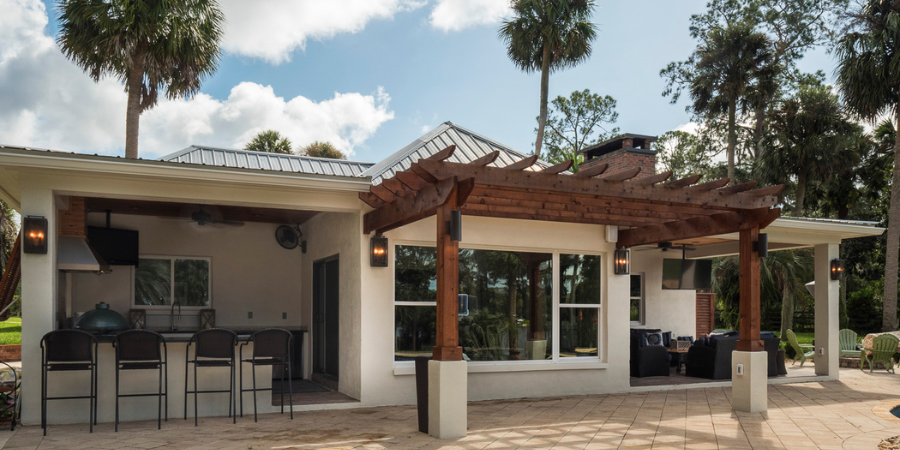 You've decided you're ready to build a custom home that has every feature on your must-have list. You've read up on interior design trends for the kitchen, and even storage options for the bathroom. You know what amenities you'd like in your custom home, but deciding on the overall style of your home can be a little tricky. What home styles are popular in Florida? More importantly, how do you decide what type of home is right for you?
Most Popular Florida Home Design Styles
Every region has its most loved architectural styles. Some are favored due to trends, others are more popular because of historical significance. No matter why they're popular, these are Florida's top architectural house styles.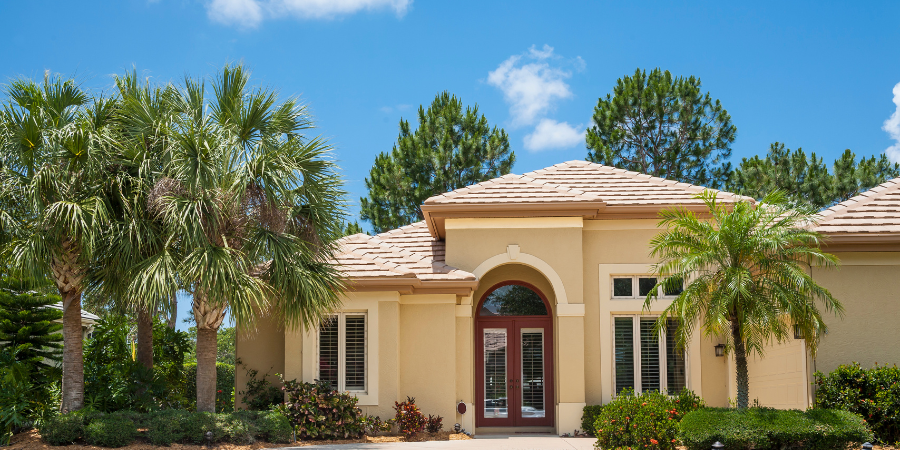 Coastal Contemporary
Coastal contemporary just makes sense in a state that's surrounded by 1,350 miles of coastline. You certainly don't need to live on the coast to build your custom home in a coastal style, however. After all, the interior design style 'coastal modern farmhouse' is one of the top current styles in homes across the country.
When you think of a coastal theme, it may evoke a nautical aesthetic, but the coastal contemporary aesthetic is more about colors and textures. Think colors that feel light and airy, calming and serene. Colors of the sky, sand, stones, and grasses make up the palette of coastal contemporary.
In the bathroom, pair a soothing sandy tan wall color with a pop of turquoise on the vanity. In the living room, consider a jute rug, a white linen modern sofa, and natural wood. Even in modern homes, methodically layering coastal-feeling details won't feel cluttered if your use of bold details and colors is restrained.
Architecturally, the coastal contemporary style is visually quiet and made up of straight lines with minimal details. Simple porch posts and banisters, expansive windows with few panes, and smooth stucco with wood accents give contemporary a coastal spin.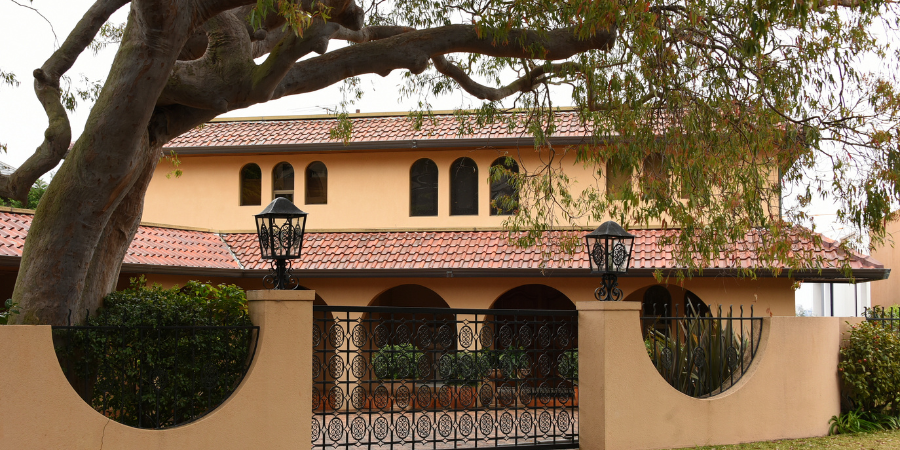 Mediterranean
The Mediterranean style is another type of coastal design but with a Spanish flair. This style also boasts white stucco, which accentuates the terracotta tiles on a typically low-pitched roof. The Mediterranean-style home will have shallow balconies with ironwork banisters and exterior archways that lead to deep verandas.
Indoors, expect stone or ceramic tile in warm tones. Deep golds, earthy orange, all shades of brown, warm reds, and cream make up the rich color palette. Use richer, more saturated colors sparingly for a more modern look. You'll find these tones in travertine, terracotta, brick, and darker wood.
The benefit of building a custom home in this style is that it has a timeless appeal in sunny coastal areas. The challenge is that this style usually brings so much character to the interior of a home, that furnishings and décor should be minimal and understated, or the space could look cluttered and dated.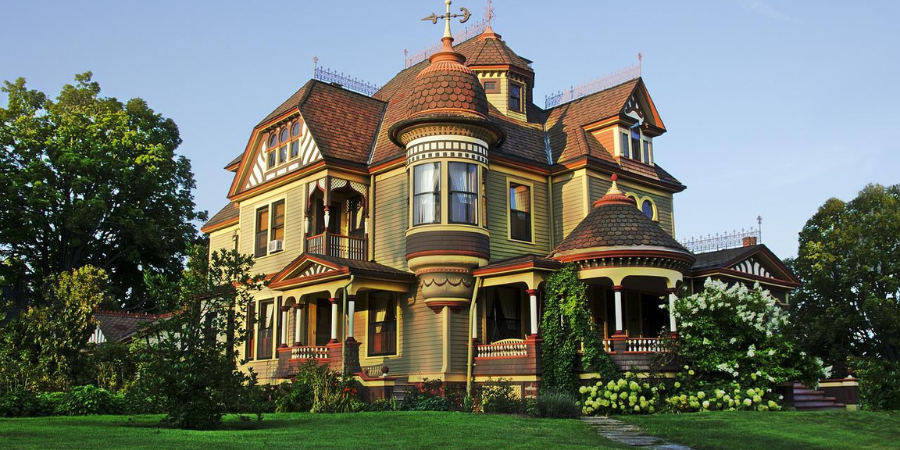 Victorian
Moving away from coastal styles and looking back in time, the Victorian appeal is still going strong. The unique historical features in Victorian architecture make this style easily distinctive. Central Florida is where you'll see this style most.
They're full of intricate lace-like details along the roofline and around window casings. The wood-turned banisters and posts enclose long porches that sometimes wrap around the front and one side of the home. For this reason, Victorian homes are commonly asymmetric. The windows and doors are usually tall and narrow. Frequent, tall windows offer the interior lots of natural light.
Inside, Victorian homes are luxe spaces with more detailed features. Large crown molding, window casings, pocket doors, and wood-turned elements are in every part of the home. Victorian homes have a reputation for being very lush, layered, and maybe dated. You can have lush and layered without it looking dated, however, by choosing the right colors, textures, and styles. Consider trending rich colors like navy and earthy greens with rich wood tones on textured wallpaper, luxe drapes, and hardwood floors.
To keep the space from looking cluttered, go big on the main elements and hold back on the smaller ones. A large chandelier, velvet sofa, massive mirror, and traditional area rug will carry a Victorian space perfectly. No need to go overboard on accent pillows or a table full of collectibles.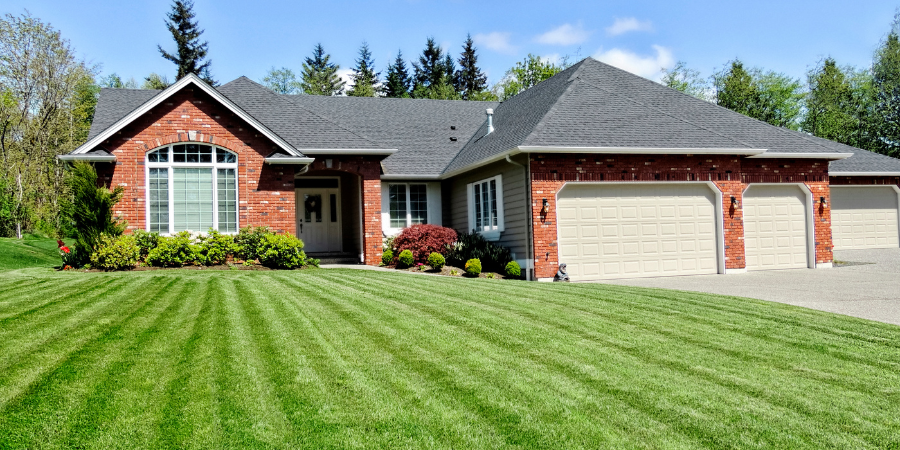 Ranch Style
The Ranch home is a single-story home that offers another piece of history, originating in the 1920s. They're also called rambler homes in the West and are characterized by a sprawling floor plan. These are single-story homes and are usually brick, siding, or both. Ranch homes will have a porch or patio, a low-pitched roof, and usually an attached garage.
The open floor plan lends to interior must-haves important to many homeowners, like a large island and connected common spaces. Many Ranch homes also have mid-century elements that add character, like an entryway with a half wall or windows that are wider than they are tall.
Custom-built modern Ranch homes still have those quintessential characteristics like an open floor plan, interior exposed brick with a wide set fireplace, and a natural flow to the exterior spaces. More modern touches include an outdoor kitchen, even bigger windows, and vaulted ceilings with exposed beams.
As for furnishings, low-slung sofas, lots of plants, and smaller mid-century pieces will complement this space. The color and texture possibilities in a Ranch style home are endless. The no-frills nature of this style offers a license to be playful with pops of color but could also be very serene with a neutral palette throughout.
Deciding On A Style For Your Custom Florida Home
Narrowing down your preferred home style is easy with the right design-build team by your side. From the initial consultation all the way to the final walk-through, the team you hire to design and build your custom home should be able to help you decide on the most important options.
Robinson Renovation and Custom Homes is a design-build firm based in Gainesville, Florida, that has been delivering dream homes for decades. With a transparent design-build process, Robinson Renovation and Custom Homes are committed to making the custom home-building process as stress-free as possible. Contact Robinson Renovation and Custom Homes to talk about your custom home goals today.