Alachua County, home to the University of Florida, abundant natural attractions, and a diverse collection of thriving industries, is an attractive option for prospective homeowners from Florida and beyond.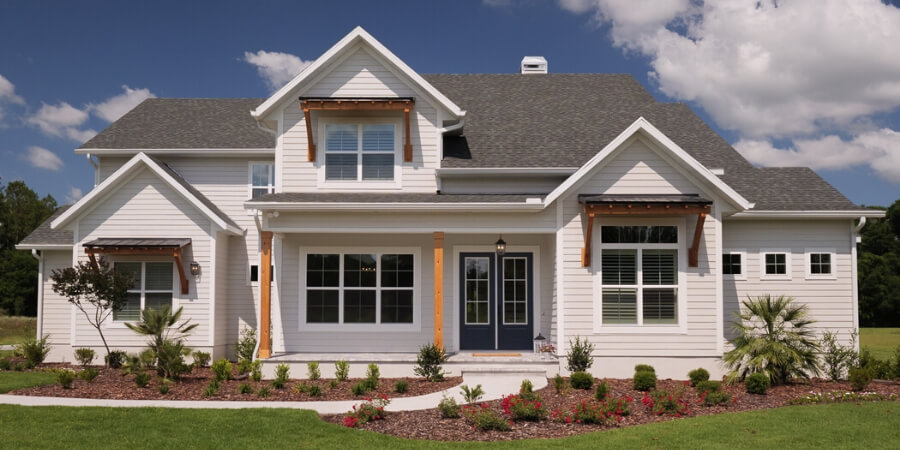 Whether you're moving to (or staying in) the area for work, the pleasant central Florida climate, or the affordable cost of living, one of the first things you must determine is what you will do for housing. While Gainesville, Florida, and the greater Alachua County area have plenty of existing homes and apartments on the market, there are several reasons to consider building a custom home.
First and foremost, you have the opportunity to create a lasting home that is perfectly tailored to you and your family's needs, lifestyle, and future goals. Building a custom home allows you to address and fix all the issues you've experienced at previous homes that undermined comfort and convenience in your daily life.
While building a custom home is generally more expensive and time-consuming than buying a move-in-ready home or building a production home, the investment is worthwhile both in terms of your new home's value, as well as the superior quality of life it will support for years to come. By building a custom home, you also save yourself the time and money associated with having to repair, remodel, or make additions to an existing property to meet your expectations and needs.
Considering the average age of resale homes in Gainesville is 33 years, you can expect your realtor to walk you through options that truly look like they are stuck in the late 1980s. By building a new, custom home, you get it done right the first time, which typically ends up being more cost-effective for you in the long run.
Custom Home Building Costs in Alachua County
As with custom home building in any locality, the cost for your new build project in Alachua County will depend on your specific home design. Typically, you can expect to pay between $140 and $200 per square foot, heated and cooled, depending on the scope of the project and the interior and exterior finished features and materials you choose. You should also keep in mind that the per square foot pricing can vary widely if your builder is quoting price-based total square footage or the conditioned square footage. For total square footage, you can expect to spend in the range of $110 to $150 per square foot. If you want luxury finishes or special features, instead of standard ones, it will increase the overall cost of the project. Other factors that can affect the final cost are the local labor rates, permitting fees, impact fees, utility connections, and sales tax on materials and products.
Additionally, when you're building a custom home, as opposed to building a production home, the total cost includes an expert team developing design plans. Whether the design process is handled in-house by your Design-Build team or by an outside architecture firm, you can expect to pay more for your project to have it designed to your exact specifications. Overall, the cost for a new custom home built in Alachua County can range from $275,000 to $750,000 on average.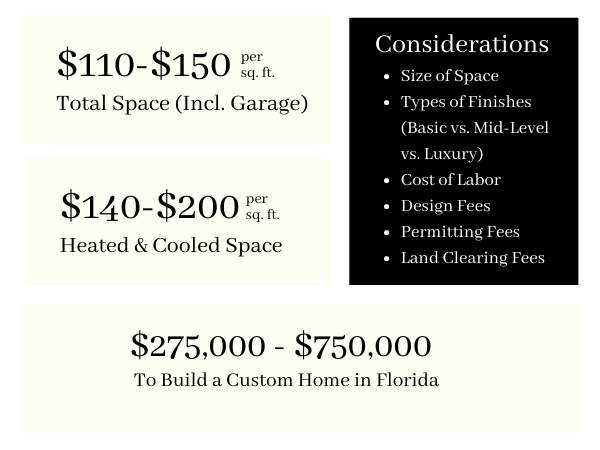 Can Bidding Lower Your Cost?
Some prospective homeowners consider bidding out their project with the hope of being able to use the lowest bid to complete their project and potentially save money. However, cost and value often go hand-in-hand, which means going with the lowest bidder rarely leads to superior satisfaction with the outcome. That's why competitive bidding often comes with its own set of issues and concerns.
Because the bid process is all about cost—instead of the other factors that contribute to building a quality custom home—it can influence builders to cut corners, look for shortcuts, and choose inferior materials, undermining the quality of your project and the value of your investment.
Rather than bidding out your project, it's better to consider estimated cost alongside other variables, such as the credentials, experience, and reputation of the home building firm, the specific types of services they provide, and their level of communication. You can ask for referrals and testimonials from past clients, or even check out other homes they've built in the area. By evaluating quality over quantity, you can save yourself time, money, and frustration during the custom home-building process.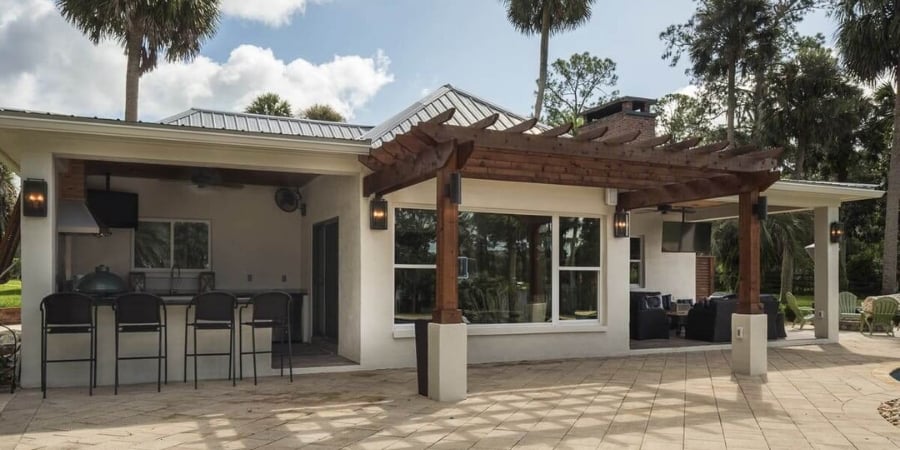 Value-Engineering with the Design-Build Process
One option for building a new home in Alachua County is to work with a Design-Build team comprised of various professionals who are critical to your projects, such as the architectural drafter, builder, and contractors. Design-Build firms are distinct from other home builders because they handle projects from start to finish, from the initial consultation to the final walkthrough of your newly constructed home. They develop your construction plans and specifications in-house for a separate design fee and then complete your project using their vetted subcontractors.
Fostering collaboration during the design phase allows your construction team to provide input on the plans and execute value-engineering to ensure your project is completed on time and on budget. You and your home builder can nail down details early in the process rather than having to make changes to plans once construction is underway.
The Design-Build process starts by meeting with your team to discuss your vision and goals, as well as a ballpark budget for certain styles and materials. From there, your team can develop a preliminary proposal and the design agreement, which outlines what you can expect throughout the process. They will meet with you to go over the proposal and answer your questions. Once that's approved, you enter the design process, which involves reviewing your options and selecting various specifications, features, and finishes. Based on your input, your Design-Build team can refine the design and budget, leading to the creation of a final proposal. With both the designers and the people who will actually build your home collaborating with you throughout the whole process, you can develop a plan that satisfies your needs and won't need to be revised during construction.
Selecting a Design-Build Firm in Alachua County
If you're ready to build a custom home in Alachua County, the next step is finding a design-build team to help you achieve your vision. Robinson Renovation & Custom Homes has an experienced team of professionals ready to collaborate with you to design, plan, and construct your new home in Gainesville or the surrounding area. Contact us for a consultation so we can discuss your ideas and preferences for your ideal home in Alachua County.