6 Min Read
12 Questions to Ask Your Custom Home Builder Before Signing a Contract
Your custom home in Alachua County will likely be the largest investment you'll ever make. If this is your first custom home, you'll have lots of questions about the process and want to feel confident when you choose your custom home builder. During your pre-construction meeting with a builder, use this list of the most important questions to ask before you sign a contract.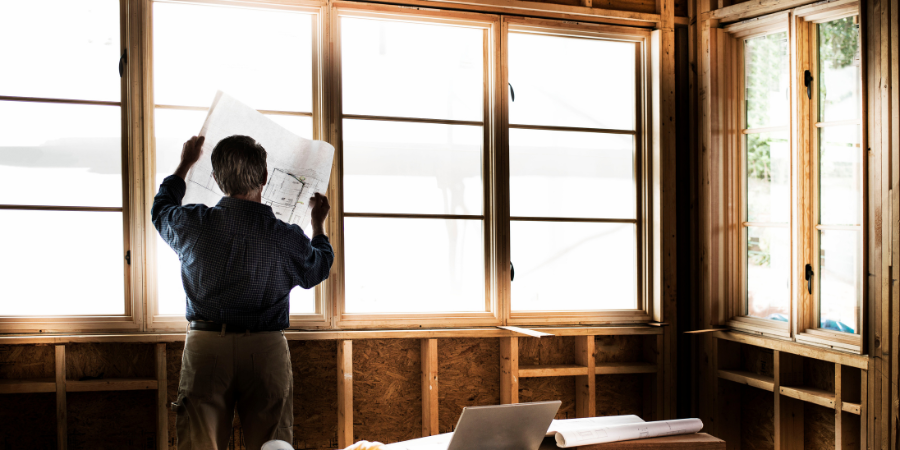 1. Is Your Company Licensed and Insured?
This one is obviously a deal breaker. If your potential builder can't show proof of licensure and insurance in Florida, that's a clear sign to move on to your next option. This is because if something goes wrong during construction, you will be held responsible. Injury to a worker or anything on your property will come out of your pocket and you could end up with legal issues. Your project could get shut down, you'll have to find someone else to pick up where they left off, and you'll be out of the money you've invested so far.
2. Can You Provide Testimonials From Prior Clients?
A builder may have plenty of positive things to say about their own work, but can they back it up with testimonials from Florida homeowners that have worked with them in the past? Some custom home design-build firms will have testimonials and reviews available on their website. If they don't have them readily available, try finding reviews online, like on Yelp, Angi, or Houzz. After reading plenty of reviews, you'll get a good understanding of their professionalism, quality, how well they communicate with a client, and more. Be sure to read more than just a few to get the most accurate impression.
3. What Features Are Included in Your Standard Cost?
Some custom home builders will have a base list of features that are included in their costs. A two-car garage, deck, fencing, and other features may be considered extra. If you are hoping to have these and other amenities included, make sure that is part of your initial conversation so you're not surprised by an estimate that considers these features to be considered add-ons.
4. How Often and What Methods Do You Use to Communicate With Your Clients?
Communication during your project is very important. You'll want to know how often you can expect to have communication, what channels your home builder will use, and how you will be able to get in touch when you have questions. Also, be sure to ask how long it will usually take for a home builder to get back to you if you leave a message or send an email.
Custom home builders today will typically use a construction management software platform that will give you access to the schedule, plans, and means of communication. Ask your potential builder what system they use and do a little research online to familiarize yourself with the software. Even if you don't consider yourself tech-savvy, the software is designed to be easy to use by any skill level and very useful when you want to see real-time updates about your project.
5. Will I Receive a Construction Schedule So I'll Know What to Expect?
Your construction schedule will be available from beginning to end if your home builder uses a construction management software system, like the one discussed above. You'll get a clear picture of your custom home construction timeline, how long it will take to build your home, and what stage of construction your home will be in if you would like to do a site visit. Without the use of a management system, it's possible to still receive a schedule, however, if there are any changes to the schedule, you'll need to be notified in a different way.
6. How Should I Go About Financing My Custom Built Home?
Custom home financing isn't common knowledge, and if your Alachua County home builder can give you some guidance about the process, it will show that they are knowledgeable and experienced. Some custom home builders will have experience working with specific financial institutions. If the design-build company has a rapport with a particular bank, contact the bank to ask about their relationship with the builder. This will give you a clearer impression of the professionalism of the builder.
The custom home building process can be financed in a couple of different ways: a construction loan, which requires proof that you're working with a qualified builder and requires you to seek a separate mortgage loan; or, a construction-to-permanent loan, which automatically moves your loan from construction to mortgage. The second type is easier to navigate, but can keep you from seeking a better mortgage rate when construction is complete.
7. Who Will Be My Point of Contact During Construction?
Having a single point of contact during the construction of your home is important. A good follow-up question would be who will be a secondary point of contact in the case of the first contact being unreachable or other extenuating circumstances. You may also want to contact that individual to ensure your communication styles are compatible. How often will you be able to reach them? What avenue will you use to contact them? How quickly will they return correspondence if you leave a message?
8. What Is the Last Opportunity I Will Have to Make Any Changes?
Maybe you saw a type of flooring in a magazine that you weren't aware of during the design phase or a type of plumbing fixture. Making changes to your design, whether it's the layout of your bathroom or the materials you'd like to use, will require a change order once your home gets to a certain point in construction.
If your custom builder has already purchased the materials but installation hasn't begun, you may be able to change your mind, but this will depend on the builder and will incur more costs. Ask your builder when the cut-off period will be to make any changes and be sure to also ask about change order costs.
9. How Often and at What Points Will I Be Able to Make Site Visits During Construction?
Every homeowner gets curious about their home during construction. You may want to make sure everything is going according to plan or you may just want to see how your investment is coming along. Custom home builders will likely have certain points during construction that are better for a drop-in than others. There are also plenty of times during construction that it's simply not safe for you to make a site visit, so it's important to know ahead of time when you are allowed on site to safely view your home.
10. How Do You Handle Problems If They Occur?
Complications during design and construction are just part of the process. It may be that a certain material is on backorder or there may be a weather event that has stalled construction. Ask your Florida builder how they have worked through these issues in the past to get a good understanding of what to expect when a problem arises. Also, ask how you'll be notified when a problem occurs and if you'll be consulted before they make a decision as to how they'll remedy the situation.
11. Can You Walk Me Through Your Warranty Policy?
Every reputable custom home builder will have a warranty. You'll want to know what the terms are before you sign a contract. Ask to view the warranty as well. This way, you'll know how to report issues with your home and how much time you have from the point of the move-in date to when the warranty expires. Different elements of your home are likely to have varying warranties, like the flooring, wiring, appliances, fixtures, tile work, etc.
12. What Sets Your Company Apart From the Rest?
If you've narrowed down your list of potential builders in Alachua County and are having a hard time choosing just one, this is a great go-to question to make your final choice. It may come down to special conditions in their warranty, custom options that are included in their standard cost, their community involvement, or unique parts of their process that boosts your confidence in their performance.
Hire the Best Custom Home Builder for You
Custom home builders generally have similar approaches to building a custom home, but the best design-build companies will be able to answer each of your questions with confidence to make you feel sure about the one you choose for your project.
Robinson Renovation and Custom Homes is a custom home design-build company that has served Alachua County for decades. With a focus on family, customer service, and outstanding quality, many homeowners have trusted us with the most important investment they'll ever make. Contact us to schedule a consultation and we'd be more than happy to answer these and any other questions you may have about the custom home building process.