It's finally happening. You're moving forward with designing your dream home. You can now avoid purchasing a home with features you hate, or design elements that make no sense. You can cut out the build materials you'd like to avoid and, now, focus completely on your vision, even if that vision is honed with the help of a local Alachua County home builder.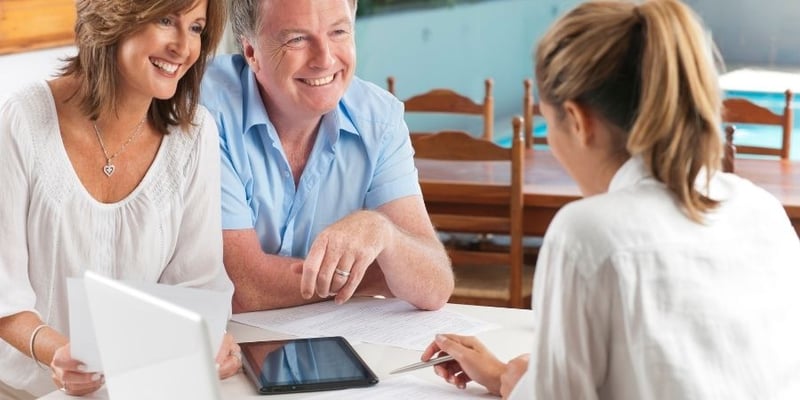 But you don't want to simply tell the contractor what you'd like and then leave. During your home design meeting there are a number of questions you should ask. We recommend keeping paper and pen handy, so if anything pops up prior to the meeting you can jot it down. To help out with that list and to help you address what to ask a contractor when remodeling (or when building new), here are some questions to put on your list.
What Materials Will/Won't Be Popular Down The Road?
You're putting some cash into your home design or remodel. Naturally, you want to squeeze every buck out of the design to boost the property value. The thing is, some materials might be popular now but are trending downward, while other features are on the rise.
You need to know about this. The last thing you want to do is drop money on a particular building material that new home buyers will not want a few years from now. While it's impossible for a builder to forecast trends a decade down the road (who would have thought early 90s clothing would come back, but here we are), they can tell you both local and national trends. This should help you decide on certain building materials to select and other materials to avoid.
What Is the Cost of Different Renovation 'Tiers'?
In general, when you renovate a particular area of the house you renovate in tiers. There's a low, medium, and high-end tier. Typically, you're not going to combine tiers, at least with one given room. You won't use top-of-the-line, high-end countertop materials and then combine it with cheap cabinetry. The two looks don't go well together and someone that wants a high-end look when shopping around will instantly be turned off by it.
So, you will want to find out what the difference in cost is when considering renovation tiers. The quality of materials tends to go up drastically when opting into a high-end tier, so the price might reflect this, but it also helps with property value (especially if you are in a higher-end, desirable neighborhood).
What Are the Trends In The Area?
One of the interior design consultation questions you should ask is what kind of renovations and materials are being used within your neighborhood and general community. There is such a thing as over-renovating your property for the neighborhood you live in. For example, if you renovate your home with a high-end tier, but your neighborhood is more of a mid-tier community (in terms of build materials), someone that wants a high-end house will not want to put that kind of money into living in the given neighborhood. In this instance, you will not reap as much of the renovation rewards as you would like.
If, for whatever reason, the contractor can't answer this particular question, a local real estate agent may be able to provide whatever insights you might need.
How To Prepare For The Renovation?
When starting a Gainesville design build project you will want to know what you need to do. It may be possible to continue living in the house, based on what is being worked on. Or, the custom design build contractor might recommend you go on vacation or, at the very least, leave the home for a few days while certain tasks are being completed. For example, being in the house while the water is off for several days isn't all that desirable, so knowing it's best to leave for a short period of time prior to it being necessary will help you schedule all of this out.
What Is the Completion Window?
Your custom home builder contract will likely include a desired end-date for the project. Contractors want to stick to these schedules whenever possible as they will have other projects to work on. A delay in one project might delay other projects they have coming up, which can push back an entire calendar, or result in the loss of clients. So, when asking these home improvement questions, you can find out the given completion window. There's the desired completion date and then the possible end-date, should there be delays during the process.
Many renovations are straight forward, but issues can arise, especially if you live in an older house where plumbing and electrical isn't always up to current code and needs to be redone.
Ask All The Questions You Have
Whatever home contractor you go with, just remember there's no such thing as a bad question when you don't know the answer. Remember to ask all the questions you have and don't be afraid to contact your contractor should future questions arise. At Robinson Renovation and Custom Homes, we've been building custom homes in the Gainesville area for years. We'd happy to meet with you and lend you our expertise.