3 Min Read
Factors to Consider When Choosing a Home Remodeling Contractor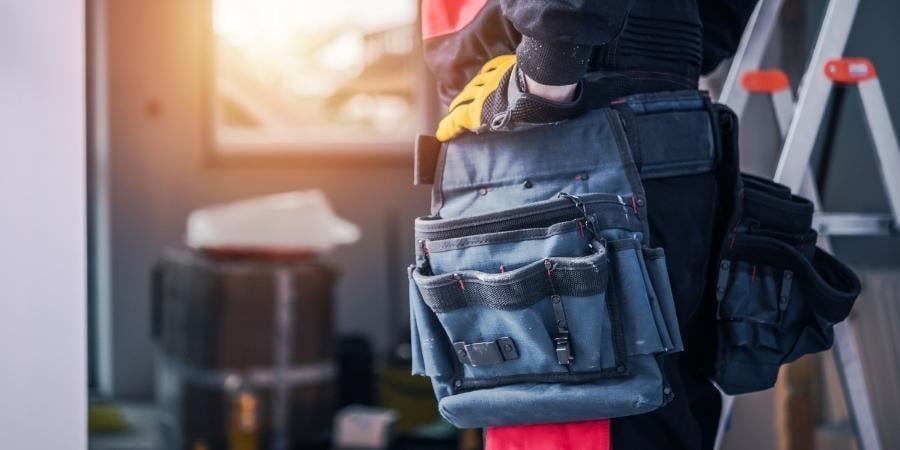 So, you really want to remodel your kitchen, bathroom, outdoor living space, or your whole home. You've spent hours pouring over design ideas on the internet and HGTV. You know it's time to renovate your home. But there's one thing keeping you up at night now: How do I choose the right remodeling contractor? You've heard stories from neighbors and friends about difficulties they've experienced—you're eager to avoid problems and get the home of your dreams. To get there, you'll need to get educated as you choose between different Gainesville remodel contractors.
How to Find a Contractor for Home Renovations: 5 Steps
There are two phases that you should go through when doing your homework on finding the right home remodeling contractor. The first phase involves doing the legwork to create a shortlist of remodeling construction contractors in Gainesville who have a good reputation. The next phase involves a deep dive into how each of those remodeling construction contractors works to find one that is compatible with your needs. Let's talk about phase one:
1. Online Search
As you search for a house renovation contractor, use several different search platforms. You can start with Google or Bing, but then move on to social media, too. Query Facebook and Instagram. Then dig further into places like Yelp!, Porch, Houzz, and Angi (once known as Angie's List).
2. Read Through the Online Reviews
Check star ratings and online reviews, but keep in mind that nothing is better than a personal recommendation from someone you know and trust. Still, this should help you start building your list of Gainesville contractors who merit further research.
3. Ask Trusted Friends and Family for Referrals
Specifically, ask people who have recently had a custom home built, or done a home renovation project in Gainesville. Ask how well their remodel contractors stayed on budget and on schedule. Ask about their communication style and quality of work. Would they work with that contractor again in the future?
4. Verify Their Credentials
Now that you have a potential list of Gainesville home renovation contractors, peruse their websites and check if they are certified, licensed, and insured. These are absolute essentials to ensure the contractor will build you a high-quality, up-to-building-code project. Also, check how long they have been in business. The longer a contractor has been working in the area, this is evidence of happy customers and high-quality work. Send an email and ask about their qualifications and certifications. If the contractor isn't forthcoming, move on.
5. Look through their Gallery
Naturally, you'll want to check out their portfolio and see what they've done in the past. Does their style match what you're looking for?
By now, you should have a shortlist of design-build home renovation contractors you'd like to personally talk with about your project. At this point, you enter phase two…
4 Questions to Ask Home Renovation Contractors
During this phase, you start doing the hire-a-potential home remodeling contractor tango with the ones on your shortlist. Prepare to ask the following questions.
1. Can I Have a List of References?
Remove from your list any remodeling contractors who hedge about giving you a list of former clients to talk with. If they are honest and proud of their work, they will be happy for you to talk to their previous clients.
2. Questions to Ask References
What sort of renovations did the contractor do in your home?

How detailed was the estimate they provided you?

Did they stay on budget and on schedule? If not, why not?

Did the contractor employ subcontractors? Were you happy with their work?

Would you hire them again?




3. Ask for Bids
By now, you might have only three or four contractors on your list and you're getting a feeling for how they work, so request an estimate on your project. Provide as much detail as you can about what you want here. When you receive an estimate, evaluate how detailed and clear the costs and timeline are. If the bid is vague, be wary. The more detailed it is, and the more willing the contractor is to honestly answer your questions about it, the better.
4. Ask All the Questions
Remember, this is your home and renovations are a major investment. Ask anything that keeps you up at night. Ask about their remodeling contract and their communication process. How will they keep you informed of progress on the work?
The Home Renovation Contractor Gainesville Trusts for Top-Notch Spaces
The most important thing to remember is that you have the right to get straight answers from any contractor you are working with! Don't be afraid to ask questions! The Robinson Renovation and Custom Homes team are happy to answer them all. Homeowners across Gainesville have enjoyed our custom, high-quality renovations for nearly half a century. We welcome you to schedule a personal consultation about your project today.