Adding "design" to any title just has a way of giving it an artistic air of importance. They aren't a website maker, they are a website designer. It's not an interior decorator, it's an interior designer. That one, simple word, helps elevate the entire title of a person or place of business.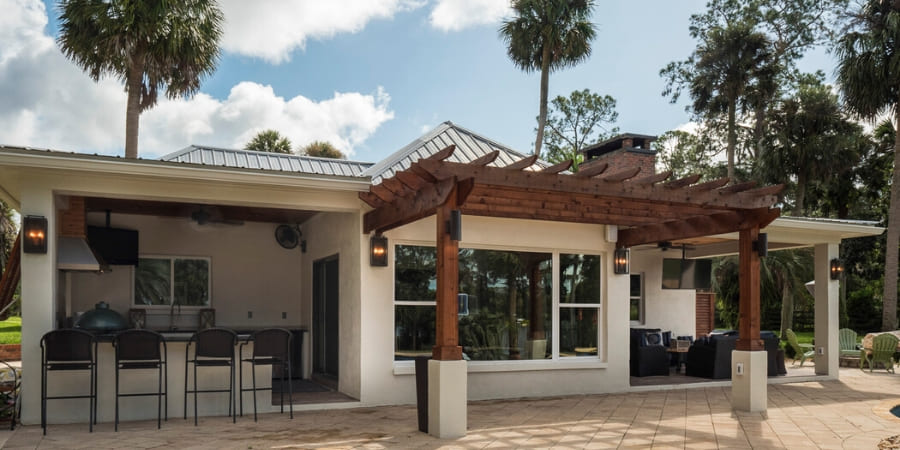 But what about design-build? Does attaching the word "design" to "build" do anything to change anything, or is it just a fancier way of saying your house is going to be built? The short of it is yes, there is a difference. Design-build for any new or current Gainesville, FL home remodeling project does come with a slightly different meaning. So before you start shopping around for Gainesville contractors, you absolutely owe it to yourself to know what design-build means, and how you might benefit from it.
What Is the Design-Build Method?
Design-Build is all about simplifying and streamlining the home building process. In the traditional Design-Bid-Build delivery method, you work with an architect to design your home. With the architect's schematic drawings in hand, next you'd bid out the project and select a different home building firm to handle the construction. Splitting the project in that way, however, can lead to miscommunication and differences of professional opinion that undermine efficiency and lead to costly scope creep. Nobody wants that.
With Design-Build you sign one contract with one firm, which means the builder gets involved from the beginning and helps guide the design process. Through consistent collaboration, everyone stays on the same page from start to finish. Here is a closer look at the Design-Build process and how it differs from Design-Bid-Build:
1. Initial Consultation
You meet with your Design-Build team so they can get a general idea of your vision, goal, and ballpark budget for the project.
2. Preliminary Proposal
Your team presents a Design Agreement, which outlines what you can expect in the process. After reviewing the preliminary scope and budget of the project, you sign the Design Agreement.
3. Design Development
With your architectural drafters, you will explore design options and make selections for different features, products, and finishing items. Your builder will provide feedback on the cost and feasibility of constructing your house based on your initial preferences, giving ideas for scaling back or making adjustments if need be. This process of value-engineering in the early stages gives you the ability to further refine the plans until they meet your expectations at a budget that will work for you.
4. Final Proposal
Your Design-Build team will then finalize your selections, drawings, and the budget, although minor refinements can still be made at this point. You also will discuss approximate start and completion dates and be presented with a construction contract to sign.
5. Pre-Construction
During this phase, the behind-the-scenes work takes place. Your Design-Build team will order materials, coordinate labor and subcontractors, obtain the necessary building permits, and develop a detailed job schedule. You will also meet your Project Superintendent and Production Manager and go over communication protocols; daily start and stop times; dates you will be unavailable or out of town for work or vacation; lockbox arrangements; and other details that contribute to developing clear expectations.
6. Construction
If you've partnered with a qualified Design-Build firm, you can expect your project to begin on the scheduled start date and your on-site Project Superintendent to keep you informed as work progresses. Furthermore, your Production Manager will make routine site visits to ensure the job stays on schedule with minimum disruptions.
7. Final Walk Through
Once construction on your new home is finished and the work site is cleaned, you will be invited for a final walk-through to double check all systems and structures with your Superintendent. If you are concerned about anything, your team will make adjustments to ensure complete satisfaction.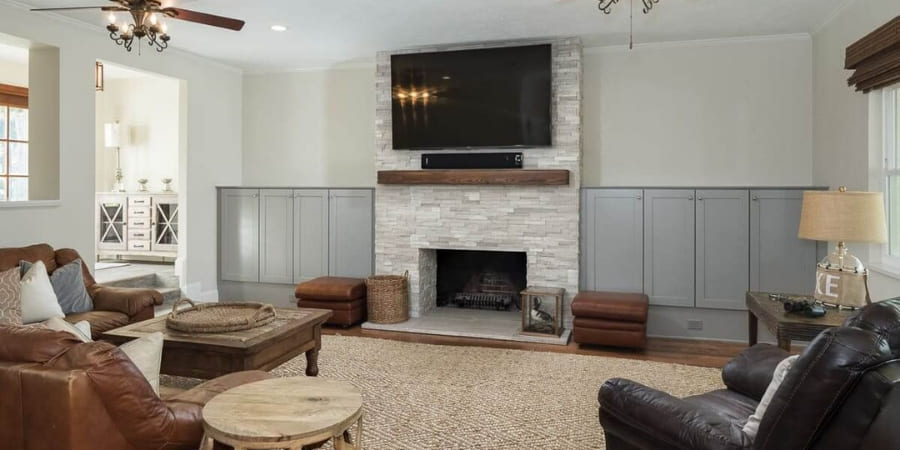 So What Exactly Does Design-Build Mean?
You know, it might be easier to understand what design-build meant if a "to" was added to it. While maybe not as succinct or catchy, design-to-build helps to illustrate what the phrase means. Basically, when you go to a service provider that offers design-build, they will help design the project and they will see it through the build stage, all the way to completion. In other words, this one service provider is here at the beginning. They are there until the end. Design-build is the alpha and omega of home remodeling and construction.
How Is This Different?
So now that you know design-build is basically working with a designer that will also build your home, you might wonder how this is different from other remodeling in Gainesville, FL contractors. The big difference is with the alternative route, you'll go to an architect who draws out the plans. You will then take your plans to a contractor, who is able to take the plans and construct it. You can shop around with various contractors, or the architect might recommend some they have worked with in the past.
The Benefits of Design-Build Over Hand-Off Contractors
With a design-build remodeler, you'll have one overseer (despite what you may see on TV) of the entire project. While they might bring in subcontractors for certain elements, they are always the individuals in charge and running the show. If there's an issue it all points back to the design-build service contractor.
With the hand-off method, at times things can be lost in translation. While this isn't usually an issue, mistakes can happen. Sometimes mistakes will cause your budget to expand. Other times it will delay the project. Even if it goes as smoothly as possible, because more people and individual companies are involved it will cause the project to take longer and, potentially, cost more money.
And what happens if there is a problem in the build? Everyone does what they can to ensure you have your dream house or renovation. However, issues can occur from time to time. Maybe a major storm causes land to unexpectedly erode, which cracks the foundation. Maybe there's a manufacturing defect in a part used that isn't discovered until after it's installed. These things can happen. With a single design-build contractor you will contact these professionals, and they will then handle it.
Basically, when you want a streamlined approach to any custom build, you want specialty, unique features, and you want a project to have fewer potential hiccups, design-build is the way to go.
See It Through With Design-Build
Whether you're adding on to your current home or you want to start a dream home from scratch, design-build is often the way to go. You'll work with a single designer at the very beginning, and they will see the project through to completion. When dealing with various contractors it can drag out the process, balloon the cost, and if there's a problem there's more finger pointing than accepting of responsibility (which means repairs take longer still). Design-build in Florida is a fantastic option, regardless of the project. So, if you want to learn more about how home remodeling in Gainesville can provide you with your dream renovation or new house all while cutting out much of the stress, you owe it to yourself to give us a call. We'll go over the entire process with you, answer all your questions, and if desired, start on your project right away.