3 Min Read
6 Myths About Custom Home Building in Florida
The idea of building your own custom home in Florida sounds like a dream, but you may also have many reservations. You may even be hesitant based on myths about the custom home building process, the cost, and other issues. So what facts do you need to know before building a house in Florida? We've compiled a list of the top myths about custom home building and what you should know instead.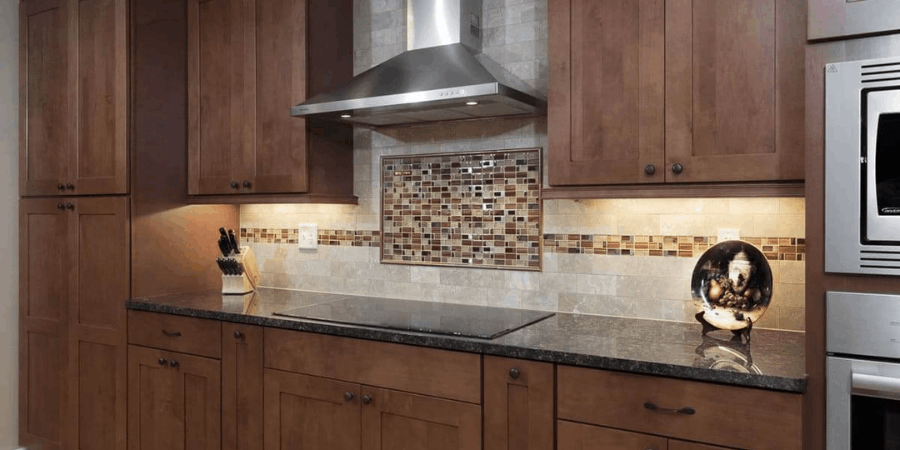 Myth #1: You'll Need to Hire an Architect
Design-build firms are custom builders with an in-house designer or architect, meaning you don't need to hire your own architect. This is excellent news for you, as you won't have to go through the hiring or contract process twice. With an in-house designer, you also benefit from every professional already having a working professional relationship, which reduces miscommunications or differences in professionalism.
With the design-build method of building a custom home, you have the benefit of planning, designing, and building with one entity. One contract, one point of contact, and the highest level of accountability you could hope for, with only one firm responsible for your build.
Myth #2: You Need to Have Land Before Hiring a Custom Home Builder
Many future homeowners think that you have to have land before approaching a custom home builder. But that's not true. In fact, many custom home builders are excellent resources for locating land that's perfect for your custom home goals. They will also likely have a network of real estate agents and other industry professionals that can help with the lot search process. It's also a good idea to include a custom home builder when locating land because of their knowledge concerning choosing the appropriate land for your specific budget. So, there's a lot to consider when selecting a lot suitable for your build, and a quality custom home builder knows this.
Myth #3: Financing a Custom Home is Too Confusing
It's true that financing a custom home differs from financing a home on the market, but this doesn't mean it's much more complicated. The type of loan you'd need to secure is a construction loan, and not all financial institutions offer them. However, your custom home builder can also guide you through this process. Also, when you work with a reputable builder, they will have a relationship with different institutions, which can be helpful to you.
Your custom builder and the bank will be able to explain the specific type of loan you'll need, but here is a quick overview to start. There are two types of construction loans:
Construction-to-Permanent: This type of loan covers everything in the construction process except purchasing land. Once the construction is complete, it will automatically transition to a permanent mortgage.
Construction Only: This type of loan doesn't transition to a mortgage, so you'll have to apply for a mortgage once construction is complete.
Both have pros and cons, and your builder and bank will be able to explain this in greater detail.
Myth #4: It's More Affordable to Buy and Remodel a Home
Many potential homeowners wonder if it's better to build or buy a home. On the face of it, building a custom home can cost more than buying a home on the market; however, there's a catch. For example, your purchased home may need updates, and depending on the age of the house, these can pile up. For older homes that haven't been updated in quite some time, you may have significant needs, like new wiring and plumbing. In the end, a purchased home could cost more time, money, and stress.
Myth #5: The Custom Home Building Process is Too Long and Complicated
It's common to be intimidated by the custom home-building process. This is a great reason why doing your homework and interviewing several builders with important questions is step one. A qualified builder will help you understand the process by keeping communication lines open and not rushing you through the design and pre-construction phases.
You must indeed make many decisions, and decision fatigue could happen. Be sure to find a custom design-build firm that prioritizes making you feel comfortable and confident throughout the process. You can also ensure your project stays within the projected timeline by being available for meetings and communication, not changing your design after the process has begun, and being prepared to make decisions promptly.
Myth #6: You Can Save Money By Choosing Less Expensive Materials
You can do things to keep costs down, but choosing cheap materials shouldn't be one. Some finishes and hardware you select can be builder-grade without issues, like cabinet hardware. You may sacrifice style, but you won't sacrifice performance.
Other materials, like flooring, can cost you much more in the long run if you choose low-quality options. Replacing subpar flooring just a few times throughout the following decades will rack up quite a lot of money. Hardwood floors are a flooring material with a heftier price tag initially, but maintenance is minimal and can last more than 100 years if cared for properly.
Do You Have More Concerns About Building a Custom Home?
These myths and others have made many future homeowners nervous about starting the process. Contact Robinson Renovation and Custom Homes if you have more questions or concerns about the custom home-building process. We have decades of experience building custom homes and hope to help you feel more at ease about starting the process.