Building a new home sounds straightforward enough, but when you get down to the nuts and bolts of a new construction project, it becomes apparent there are different ways to achieve a similar outcome.
Within the construction industry, new home builds are typically divided into three broad categories: spec homes, semi-custom/personalized spec homes, and custom homes and they all take similar amounts of time.
The type of home-building process you choose not only impacts the extent of your involvement and ability to control the details, but also the cost and timeline to design and construct the house. To help you find the right building method for you, here is a closer look at the options available to you in Alachua County: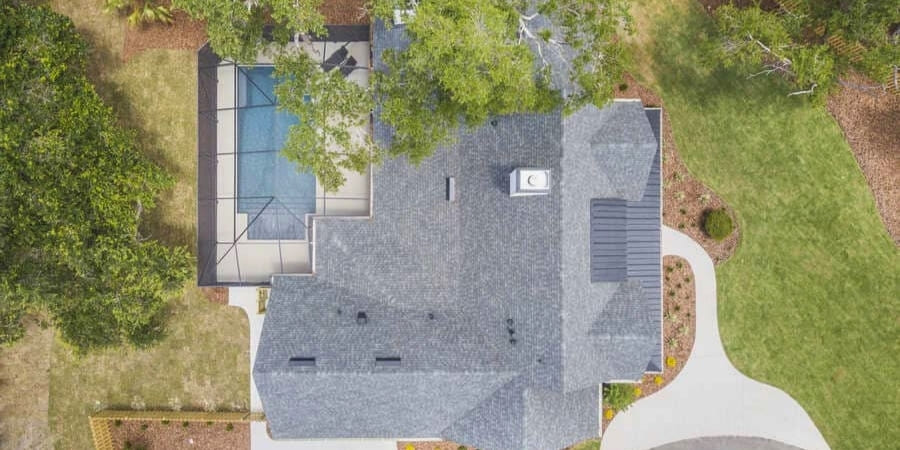 Building a Spec Home
Speculative homes—more commonly referred to as spec or move-in-ready homes—are constructed by home builders on empty lots of land and then sold directly to buyers. Each general contractor typically has a few different plans they regularly use, depending on the neighborhood and type of property they're working with. By doing so, the company establishes a consistent standard and balance of reliability and amenity throughout their entire portfolio of properties, giving prospective home buyers confidence and clarity regarding their investment. Additionally, since spec homes are built to be sold quickly, they tend to display a sort of universal, if not generic, appeal.
As a prospective home buyer, you to know exactly what you're getting with a spec home, and you aren't responsible for making any decisions regarding the design or construction of the residence. Another bonus is expediency. You don't have to deal with a lengthy process before transitioning to your move-in-ready home in Alachua County. There is also a set price point pre-determined by the home builder, so there's no anxiety over creating and sticking to a budget. Everything is very straightforward.
Constructing a Personalized Spec Home
Say you want the ease of purchasing a standard spec home but you'd like to have control over a few decisions. Semi-custom homes are the solution. For this category of home-building, companies often have a library of designs with which they're familiar. They know they can easily source materials for any one of the houses in the portfolio, giving you latitude to select the plan that best fits your needs and expectations.
Once you've made your choice, a majority of the structure is pre-determined. However, you get to work with your home builder to personalize certain aspects of the home—primarily materials and finishes. Instead of going through dozens of choices for each door, cabinet and light fixture, the home builder guides you a few popular choices from which you can select.
When you're building a semi-custom home or a personalized spec home, the cost is a bit more up in the air. While the builder likely has a set price for each of their popular home designs, your selections and customizations impact the overall project cost.
Custom Home Building in Gainesville
As the name implies, when you're designing a custom home, you have complete control over every decision regarding the floor plan, interior and exterior features, and design elements. Each aspect of a custom house is tailored to your unique specifications, from the number of rooms in the house to the color of paint and type of flooring. During the selection process, you collaborate with your building professional, who offers input and expertise, but ultimately, the choices are all up to you.
Because of the extent to which a custom home is personalized to fit your individual tastes and preferences, it can take much longer to design and construct this type of project. Building a custom home also tends to be a bigger investment than purchasing a spec home, although it is a worthwhile one when you take into account the resulting value of the home and the superior quality of life it supports for years to come.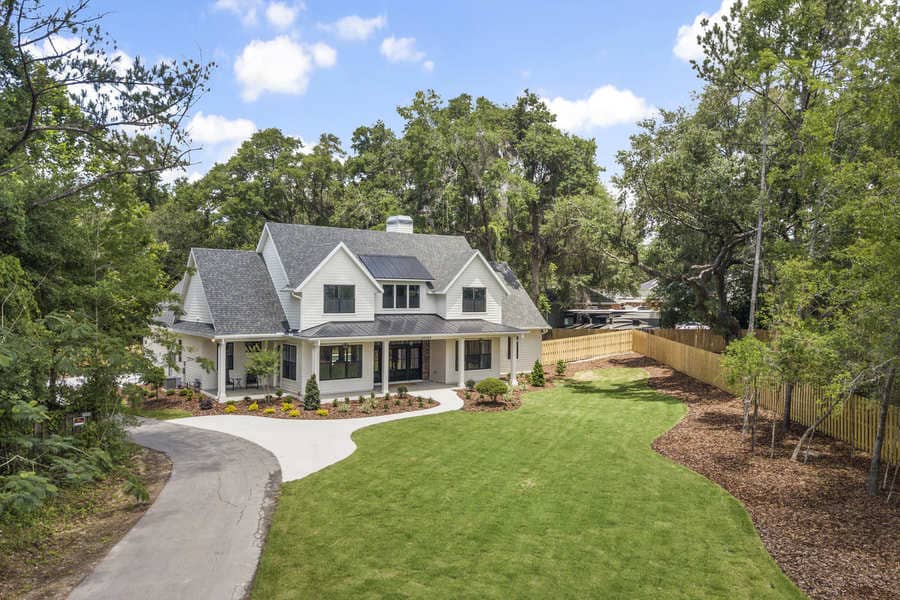 Design-Build vs. Architect
Within the custom home building category, there are two main methods for handling the design portion of the project:
1. Using a design-build company for both the design phase and construction phase
2. Hiring an architect for the design phase and then hiring a custom home builder for the construction phase
There are pros and cons to each type of project delivery method.
What to Expect when Hiring the Architect and Builder Separately
With an architect, you have the power to choose a professional whose style and expertise meets your standards. There is a sense of security knowing they went to school and met certain criteria to become a licensed professional within their field. If you have an architect you know or trust, it can be motivating to work alongside them to design a custom home that perfectly captures your priorities, preferences, and lifestyle.
The catch is that they don't have the same degree of knowledge about city regulations, zoning laws, and other fine details about the physical building their drawings, so you may have to pay re-drafting fees if change order must be made once you start construction with a home builder.
Benefits of Hiring a Design-Build Company
With design-build, you still have access to licensed design professionals, and some design-build companies even have licensed architects in their employ. These services are simply provided under the same company as the construction team, creating a more streamlined and efficient process. Rather than having to vet two different firms and bid out your project to a construction company after the architect has finished the schematic drawings, your design-build remodeling team takes on both aspects of the project.
In the end, you have one point of contact from start to finish, giving you confidence that what you put down on paper will be what's waiting for you on the other side of construction. The design-build method also simplifies the process of budgeting and making payments and empowers you and your team to implement cost-saving solutions where and when they really count.
Building a Home in Alachua County
In the end, it is up to you to decide which way fits your goals best when you build a new home in the Gainesville area. Depending on your financial and personal circumstances, you may be drawn to the ease and simplicity of purchasing a spec home from a reputable builder. On the other hand, you may have a specific vision in mind and you look forward to being involved in the process of bringing it to life. You may ultimately decide where you are currently living is good and just needs a remodel. Robinson Renovation and Custom Homes offers both options to prospective homebuyers. Our design-build experts regularly collaborate on new residences that are move-in-ready when you need them, but we also offer services to help you create your perfect custom home too.