Adding on to your Florida home gives you more livable space and can increase the value of your home. You might have questions about what you can expect in different additions to cost, and whether it's best to expand the footprint or to build upward. If you're considering adding to your home, here are some example costs and tips to follow before construction begins.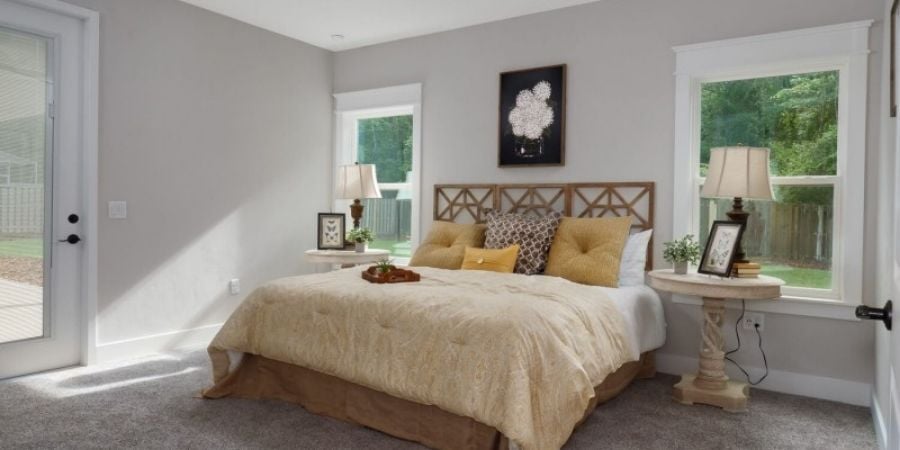 Before Any Addition
If your home is under the jurisdiction of a homeowner's association (HOA) you'll need to consult with them early in the process. There might be rules stating how you can, or cannot, alter the exterior of your Gainesville home. Failure to follow the rules can bring about some steep consequences, like paying penalties, being forced to stop and tear down the construction, or even being taken to court. So be sure to include the association in your plans to avoid wasting precious time and money.
You'll also want to contact the utility companies. A contractor will likely do this when performing a home inspection, but it's good to be aware of this part of the process. The utility companies can map out where the lines run in your yard and, depending on the utility, you may not be allowed to build over the lines, which can halt a home remodeling project pretty quickly.
Consider if you'll stay in the home during construction or stay elsewhere. Remodeling can create a lot of construction dust and can interrupt your daily routines. Getting ready for school or work in the mornings could prove far more stressful than if you had relocated for the time the remodel will take. Remodeling timelines can vary widely, from a few weeks to several months, depending on the room or rooms you're adding.
Think about how you will use your home further into the future. While you're going through the process of a major renovation, it may be worth completing more work than you originally anticipated. Should you plan for adding a mother-in-law suite? Maybe now is the time to add a multi-purpose room that can perform as an office. Smaller additions that are typically overlooked, like a sunroom or a mudroom, could be added at this time as well. Spend time looking around online for ideas and talking with friends and family who have had major remodels. They could be a valuable resource for what mistakes to avoid and what ideas you could incorporate into your remodel.
How Much Does It Cost to Add A Room To A Florida House?
Home addition costs can vary depending on size, the finishes you choose, and several other factors. Here, we'll provide the typical price ranges associated with common room additions and what that might include.
In-Law Suite Addition: $40K - $150K
This type of addition has an especially large range because of everything that could be included. Usually, an in-law suite will serve as a completely independent dwelling, complete with a bedroom, bathroom, kitchen, and living room. The kitchen alone could range from a mini-fridge, microwave, and storage all the way to a kitchen with similar amenities that you'd find in the main kitchen. The same goes for the bathroom, which could range from a minimal approach with only the necessities to a bath with a freestanding tub, curbless shower, and walk-in closet.
Bathroom Addition: $50K - $90K
Bathroom additions can begin at the basic package, with a single vanity, a commode, and a tub-shower combo. At the upper range, you could expect a freestanding tub, a walk-in shower, double vanity, and a compartmentalized commode area, all with upscale finishes and materials.
Master Suite Addition: $130K - $275K
Replacing the main bedroom and building out to create a larger footprint will include, at minimum, the bedroom, a bathroom with a double vanity, and a walk-in closet. At the higher end of this range, the bathroom will be more high-end, with a freestanding tub, dressing rooms, marble, room for a sitting area complete with a fireplace, and other high-end finishes.
Sunroom Addition : $10K - $30K
Enjoy a space that's flooded with natural light for your morning coffee or to keep your indoor plants happy year-round. On the lower end, the sunroom won't be insulated and could get fairly hot in the Florida summers. The higher end will include full insulation and electrical wiring.
Mudroom Addition: $18K - $30
The mudroom is typically a much smaller space with some built-in storage. The higher end is more reflective of a bump-out addition where an additional roof will be built out from the existing structure.
Kitchen Remodel or Addition: $25K - $130

A kitchen remodel can begin with only minimal changes, like replacing cabinet fronts, replacing appliances, and installing new countertops and flooring. If you're looking to expand the footprint of your kitchen, however, that can include doubling the size of a standard 200 square foot kitchen. This can also include a complete layout change, with all new cabinetry, appliances, and high-end finishes, such as stone countertops, a porcelain sink, a large island, and new lighting and fixtures. Of course, if you're interested in more professional-grade appliances, a double island, or a separate pantry, the costs can continue to rise. A kitchen remodel and addition may be the room where the most design decisions are made, so

be sure to consult with a professional to get insight about this room especially

.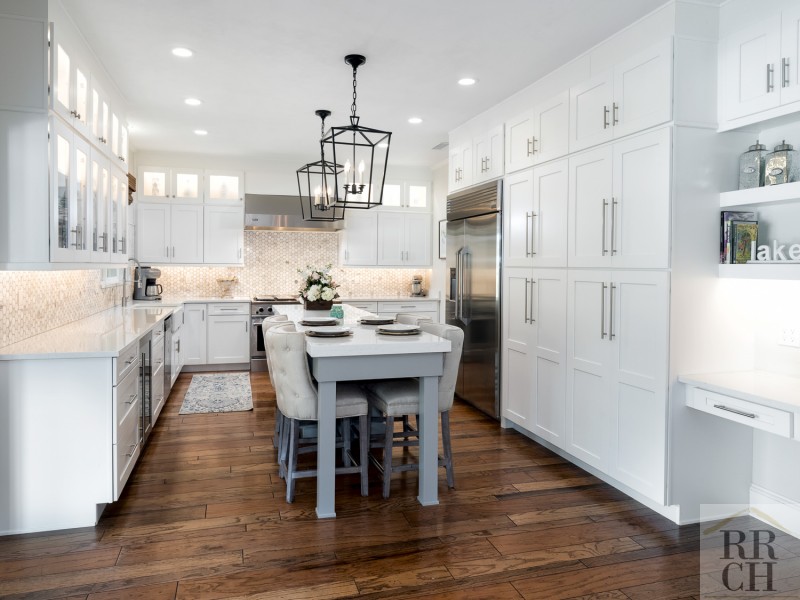 Is it Cheaper to Build Up or Build Out?
There's really no right answer to this. It more depends on what you want to add and your property requirements more than anything else. Adding onto the kitchen? Well, you're obviously going to need to expand out. Maybe you want a room on the second floor instead of the first? The price point will vary based on what contractors need to do in order to install the new room. So each room is unique. Bathrooms, however, might be more expensive to add to a second story of the house due to the reinforcement materials needed to strengthen the ceiling/roof of the first floor, plus the additional plumbing that will be needed to connect to the existing within the home. But, again, every project is unique. The best way to answer this is to consult a contractor.
Adding On To Your Home Is Worth Every Penny
A new home addition is worth the cost and time in so many ways. Adding onto your home will give your family more room to grow, will increase its value, and can relieve some issues you've experienced in an aging home. Having the right contractor and design team to help you decide where in your home an addition can be made and what options are available to you. It can also be the difference between a seamless, enjoyable remodeling process and a stressful experience where your must-haves and needs aren't met. Robinson Renovation & Custom Homes are experienced in delivering remodels and additions that exceed a homeowner's expectations. Contact Robinson Renovation & Custom Homes to start the conversation about your remodeling and home addition goals.