A home addition can give you and your family that extra breathing room you've been needing. You may be welcoming a new family member, adding a much-needed hobby space or home office, or need to simplify your morning routine with an additional bathroom.
We'll explain the average costs of home additions in Gainesville, Florida, home and what may be included with each common type of home addition.
How Much Does It Cost to Add an Addition to a House in Florida?
Each type of home addition comes with its own characteristics that will determine its cost. How complex the scope of work may be, the grade of finishes you choose, where on the home the addition will be constructed, and the age of your home can all factor into the cost. Here, we'll provide the typical price ranges associated with common room additions and what that could include. Use this guide to help you decide which addition is right for your home and to plan your financing options.
How much does it cost to add an in-law suite in Gainesville, Florida?
Adding an in-law suite to your home, whether it's attached or detached, could be an incredible asset. This type of addition has an especially large range because of everything that could be included. To add an in-law suite to your Gainesville home, the range could be anywhere between $40,000-$150,000.
Usually, an in-law suite will serve as a completely independent dwelling, with a bedroom, bathroom, kitchen, and living room. The kitchen alone could range from a mini-fridge, microwave, and storage all the way to a kitchen with similar amenities that you'd find in the main kitchen. Depending on the square footage, your in-law suite could include a separate bedroom and living area, or a combined larger room with designated areas. For the bathroom, this could include a minimal approach with only the necessities or a bath with a freestanding tub, a curbless shower, and a walk-in closet.
How much does it cost to add a bathroom in Gainesville, Florida?
Bathroom additions can begin with the basic package, with a single vanity, a commode, and a tub-shower combo. At the upper range, you could expect a freestanding tub, a walk-in shower, double vanity, and a compartmentalized commode area, all with upscale finishes and materials. To add more privacy and comfort to your Florida home with an additional bathroom, expect the cost to range from $56,000-$100,000. Keep in mind that this range doesn't include half bathrooms. Contact a knowledgeable design-build team for an idea of what a half bathroom could cost for your home.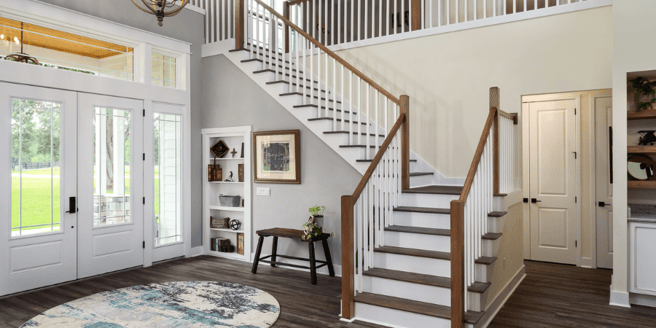 How much does it cost to add a master suite in Gainesville, Florida?
Replacing the main bedroom and building out to create a larger footprint will include a bedroom, a bathroom with a double vanity, and a walk-in closet. To create your own primary, or master, suite oasis, your cost could average $150,000-$300,000. At the higher end of this range, the bathroom will be more high-end, with a freestanding tub, a larger dressing room, marble, room for a sitting area complete with a fireplace, and other high-end finishes.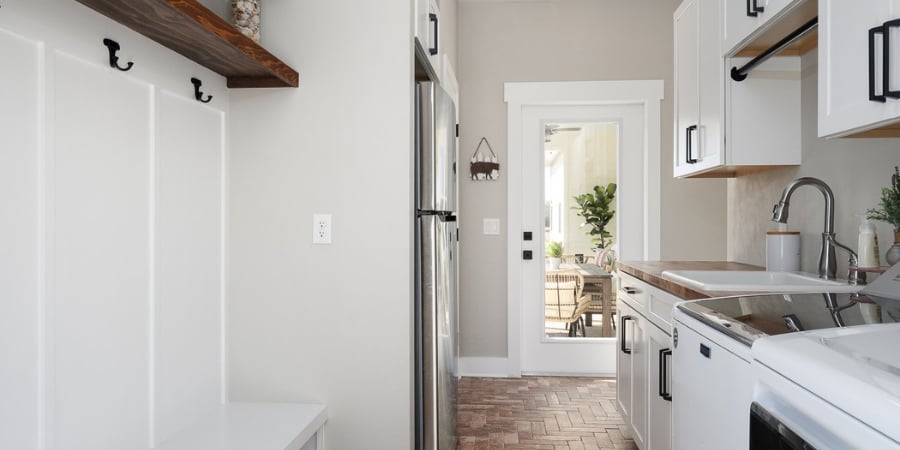 How much does it cost to add a mudroom in Gainesville, Florida?
A mudroom is a fantastic addition to a busy home. It keeps dirt and clutter from making its way further into the home and will typically include a lot of built-in storage. A mudroom addition in Gainesville could range from $18,000-$30,000. On the lower end, this will likely be a remodel that works within the square footage your home already has. On the higher end, this could include adding square footage to your home by extending the foundation and the roofline.
How much does it cost to add a 12x12 room in Gainesville, Florida?
Adding a simple 12x12 room to your Florida home may cost around $22,000-$36,000. This type of addition could be used for a home office, a bedroom, a playroom, a home gym, or any other space that doesn't require a more complex scope of work. Where your addition will fall in this range will depend on the finishes you choose and any custom details you may like; such as detailed trim, custom built-ins, and high-end flooring.
How much does it cost to add onto a kitchen in Gainesville, Florida?
Adding onto your kitchen to create more space for cooking, dining, and added amenities can range quite a lot and is less uniform than other types of remodels. In general, you can expect a kitchen expansion in Florida to cost around $200-$300 per square foot or more. Your finishes, the layout change, and extend of the remodel will determine your final cost. You may also consider adding an island, a walk-in pantry, creating openings for additional windows, and adding more appliances. A kitchen remodel and addition may be the room where the most design decisions are made, so be sure to consult with a professional to avoid costly mistakes.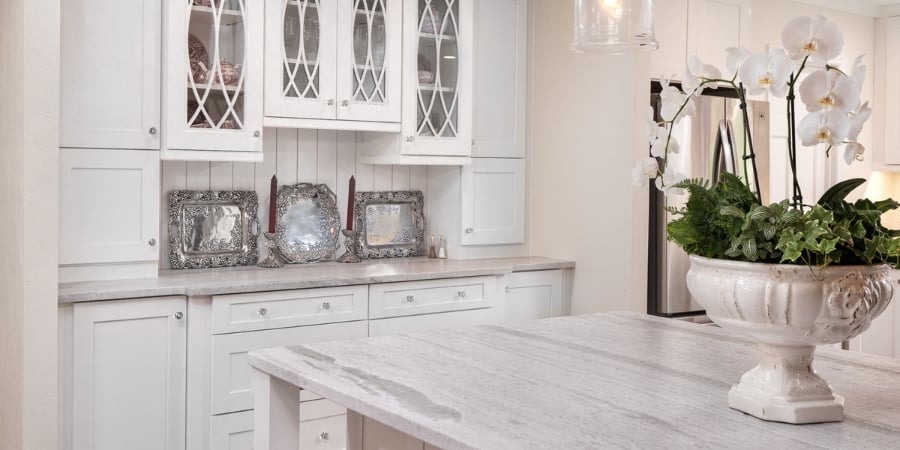 How to Prepare for a Home Addition
Adding to your Florida home does come with a few logistical items you should consider.
Homeowner's Association (HOA)
If your home is under the jurisdiction of a homeowner's association (HOA) you'll need to consult with them early in the process. There may be rules stating how you can, or cannot, alter the exterior of your Gainesville home. Failure to follow the rules can bring about some steep consequences, like paying penalties, being forced to stop and tear down the construction, or even being taken to court. So be sure to include the association in your plans to avoid wasting precious time and money.
Utilities
You'll also want to contact the utility companies. A contractor will likely do this when performing a home inspection, but it's good to be aware of this part of the process for your own peace of mind. The utility companies can map out where the lines run in your yard and, depending on the utility, you may not be allowed to build over the lines, which can halt a home remodeling project pretty quickly. If this is the case, your design-build team should be able to easily find a solution to build the addition you need while following ordinances and safety protocols.
During Your Home Remodel
Consider if you'll stay in the home during construction or need alternative living arrangements. Remodeling can interrupt your daily routines. Getting ready for school or work in the mornings could prove more stressful than if you had relocated during the remodel. If you work from home, have very young children, or if you won't have access to important rooms, like the kitchen, for an extended period of time, consider living elsewhere temporarily.
Think About the Future
Think about how you will use your home further into the future. While you're going through the process of a major renovation, it may be worth completing more work than you originally planned. Should you plan for adding a mother-in-law suite? Maybe now is the time to add a multi-purpose room that can perform as an office or guest room when needed. If you're expanding your kitchen, imagine the convenience of a laundry room and mudroom off of the kitchen.
Spend time looking around online for ideas and talking with friends and family who have had remodels. They could be a valuable resource for what mistakes to avoid and what ideas you could incorporate into your remodel.
Is it Cheaper to Build Up or Build Out?
The price point will vary based on what contractors need to do in order to construct the addition and the labor that's required. It also depends on what type of addition you'd like, your property requirements, and other factors.
Adding onto the kitchen, for example, means you are going to need to build it out. However, an additional bedroom or office could be achieved by building up if you don't want to lose yard space. Bathrooms, however, might be more expensive to build up due to the added reinforcement needed to strengthen the structure below. Every project is unique, so the best way to answer this is to consult a knowledgeable design-build company.
Are Home Additions Worth It?
In a word, absolutely. Adding onto your home will give your family more room to grow, will increase its value, and can relieve some issues you've experienced in an aging home. Choosing the right design-build team to help you decide where in your home an addition can be made and what home addition designs suit you best is your first step in the process. As for your return on investment (ROI), home additions are a great way to add value to your home.
Robinson Renovation & Custom Homes is an experienced and dependable home remodeling design-build expert that can provide a full-service experience that includes design, plan development, and construction. Contact Robinson Renovation & Custom Homes to schedule a consultation, ask questions, and learn more about the process of adding to your Gainesville home.