3 Min Read
Cost to Build an In-law Suite in North Central Florida
Multigenerational living has become more common over the past few decades, not only in Florida. It can be more cost-effective than an assisted living home, but you also get to enjoy the sense of community and support that comes from living steps from your loved ones. Add an in-law suite to your property to create enough room for every family member to feel like they have both space and privacy.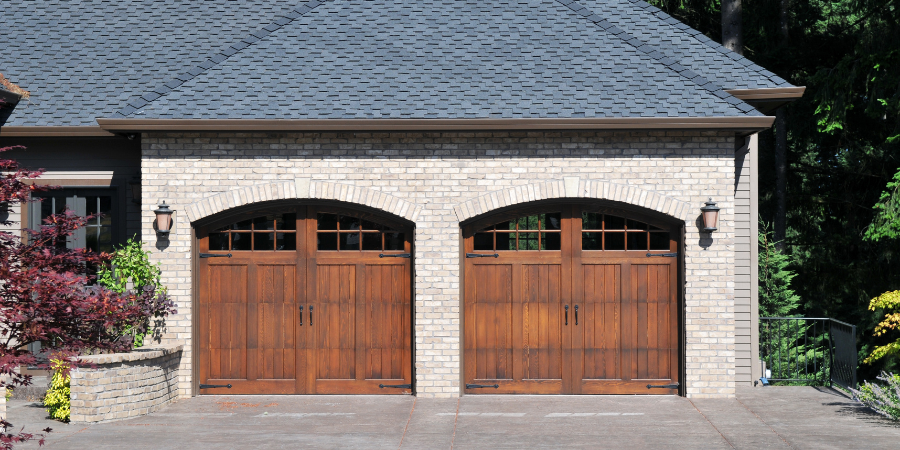 What Is an In-Law Suite?
An in-law suite is an independent living space added to an existing home. Although commonly referred to as in-law suites, these accessory dwelling units (ADUs) go by various names, like mother-in-law suits, granny flats, or guest houses. They usually include a bedroom, bathroom, kitchenette or wet bar, and a small living area.
Many homeowners add an in-law suite to accommodate an older relative, and the space would typically be designed with accessibility in mind. For example, handrails, ramps, wider doorways to accommodate a wheelchair, and other characteristics make it easier to move through the suite safely and independently.
In-law suites can be added onto the exterior of your home, with a separate exterior entrance, or a detached in-law suite would be built separate from the house but still on the property. You can also transform unused space, such as a spare bedroom, into a private in-home suite that allows for independent living that still has access to the main home. Adding an in-law suite to your home will depend on your budget, the size of your existing home, and how much independence the occupant will have.
What Does an In-Law Suite Cost in Alachua County?
The cost of your in-law suite will vary widely on the type of addition you and your designer plan. Remodeling an existing space, adding a separate building to your property, and building an above-garage suite will all come with very different costs.
Adding an in-law suite to your home is similar to adding a primary suite, with a few modifications for accessibility. For example, the costs increase when the suite is detached from the house because you will have to factor in the expense of separate electric and plumbing systems.
The costs for adding an in-law suite range from $50,000 to $250,000; it can be more depending on the type of addition, features, and finishes. So let's look at the different types of additions and their costs.
Above-Garage Suite
The costs for adding a suite above your garage will need to cover reinforcing the structure below to support an apartment above. This means adding structural elements to ensure the walls can carry the additional weight. So, an in-law addition above a garage could range from around $50,000 to $100,000. The footprint will be on the smaller side, and the suite may need to include an elevator or chair lift for accessibility.
Adding an In-Law Suite Onto Your Home
An in-law addition that is a bump-out from your home is similar to adding a primary suite with a bedroom, bathroom, wet bar, and sitting area—creating a bump-out addition costs more than building up, like over the garage. For example, adding a bump-out in-law suite can range from around $100,000 to $200,000. Adding a bump-out rather than a detached unit gives you the choice of creating an interior entrance for direct access to the main home.
Detached Dwelling Unit
Build an in-law suite detached from the main home for maximum independence and privacy. This type of addition does come with higher costs because the building is, in essence, like constructing a separate house. For this type of addition to your property, expect the cost to range from $150,000 to $250,000.
Does a Mother-in-Law Suite Add Value to a Home?
Creating a separate dwelling unit on your property will have an excellent return on investment (ROI). An independent guest suite or potential passive income as a rental unit is attractive to potential homebuyers. Your addition will have an ROI between 50% to 80%, depending on the type of addition you choose. For example, if you decide to rent the unit when a family member does not use it, your ROI could exceed 100% over time.
As with many additions, the higher-end the finishes, the lower the ROI; the 2022 Cost vs. Value Report explains that this is due to high-end finishes generally suiting more personalized tastes. This isn't a hard and fast rule, but is typically the case. Also, your chosen features, like a jetted tub and high-end appliances, can drive the price up without benefitting the ROI.
Other Uses for Your In-Law Suite
You may consider an in-law suite for an aging relative, but it can serve many other purposes. For example, an older child that's returned home temporarily will have more independence than if they take up residence in their old bedroom, especially if the suite is detached.
The in-law suite can also provide passive income as a rental unit. If this is a possibility, consider planning for an additional or separate parking space and a small outdoor area to be used only by your renter.
An in-law suite makes for a great guest space. Visiting friends and family will be afforded plenty of privacy while still being nearby to easily share dinner and outdoor hangouts.
Building an In-Law Suite in Alachua County
An in-law suite addition comes with plenty of benefits. Whether your current needs require an in-law suite or you'd like to add a suite for a future just-in-case scenario, the added space has proven incredibly useful.
When you're ready to explore your in-law addition options, look toward a design-build remodeler with experience creating these types of spaces. Robinson Renovation & Custom Homes is a custom home builder and remodeler with decades of experience serving homeowners in the Gainesville area. Contact us to discuss your options, and we'll schedule an in-home assessment to help you decide which type of addition will work best for you and your family.