3 Min Read
Creative Home Additions You Never Knew You Needed
Some needed additions are apparent, like another bathroom or bedroom. However, some required additions are more unique and perhaps not as obvious right at first. Your family's routines and interests are unique, and your home should reflect that.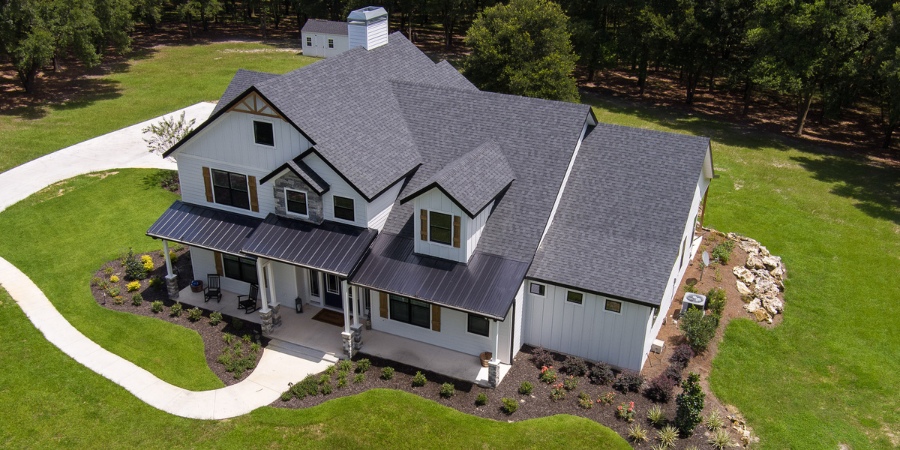 Discover what unexpected space your home might be missing by asking yourself what your family's interests are, what you wish you could do without leaving the house, and what you imagine home life could be like if you only had this one thing. Here are some popular additions you never knew you needed to get your creative gears turning.
Butler's Pantry
Butler's pantries have been around for centuries and are seeing a rise in popularity. It's a great addition, especially for open floor plans. Why? If you like to entertain, like most of us do, you've likely had the problem of dishes piling up and last-minute food prep that you'd rather have out of sight. A butler's pantry offers a tucked away space where you'll enjoy added storage for serving ware, additional appliances, extra counter space, and a place to hide unsightly dirty dishes that you can't get to immediately.
Your butler's pantry may include the following:
Mini fridge for beverages
Wine fridge
Microwave
Bread warmer
Spare sink
Additional storage
You can coordinate the finishes with your central kitchen or outright match tone for tone.
Mudroom
Most don't realize the incredible usefulness of a mudroom until they have one. It's a great transition place to unload everything from your day, store sports equipment, wash a muddy dog, and remove wet shoes. It will most likely include lots of custom storage for all the necessities that tend to be toted in and out frequently. You can even have custom wooden lockers made for each person in the home. It's a great way to store backpacks and other bags neatly.
A mudroom addition will likely be a bump-out addition if you don't have space to spare within your home's existing footprint. Instead, it will require an expansion of your foundation and roof, which will drive the remodeling costs up, so consider including related remodels and additions to make the most of the project, like adding a laundry room, expanding your kitchen, or adding a deck nearby.
Recreation Room
A recreation room is an excellent addition for families with older kids. It's a place to hang out, play video games, watch movies, and more without taking up the living room and with some added independence. Your rec room can include a wet bar for snacks and drinks.
A rec room can also be a flex room which can serve any purpose you might need, such as:
Play Room
Home Gym
Yoga Studio
Guest Room
Outfit your rec room with surround sound, plenty of outlets, and a closet to stow away board games, linens, weights, and the like.
Above Garage Suite
You may be missing out if you're not taking advantage of the space above your garage. Instead, utilize the square footage above your garage for an independent living space. It can be a more private alternative to a guest suite, living quarters for an older child, or passive income if there's a separate entrance. Of course, you'll need to be sure your HOA ordinances allow for additions like this, or you may spend time and money on designs only to be turned down.
Your above garage suite can also include room for exercise, office space, or an at-home bar. There are so many options for what can be made of the above garage space that you may have difficulty deciding on just one.
Outdoor Living Space
People are spending more time outdoors, especially at home. Outdoor living space is excellent for entertaining and getting away from your home. It can be as simple as a deck that leads down to a patio area for added lounge space to a stocked outdoor kitchen and lounge area with a fire pit, dining space, and pool.
Build your outdoor kitchen off your central kitchen to make preparing and cooking outside more accessible. Have your designer incorporate a retractable glass wall to create one grand living space. Your outdoor kitchen should include a built-in grill, a sink, and storage. However, to enjoy the space and make outdoor entertaining a breeze, include a minifridge, a small dishwasher, and a range.
Primary Bedroom Suite
Adding a primary suite to your home isn't necessarily creative, but it can feel somewhat extravagant if you feel like the layout of your home is something you can live with. Wouldn't it be fantastic to enjoy your space rather than tolerate it? For instance, if your home lacks a proper primary suite, consider the benefits of having a private bathroom, walk-in closet, large bedroom with a sitting area, and even a private deck only accessible by your bedroom.
If your current bedroom is upstairs, adding space may come from reallocating square footage from an adjoining room or closet. Or, ultimately, relocating your bedroom to the lower level to create an entirely new space.
Ask a Professional About More Ideas That Work for You
These addition ideas are just the tip of the iceberg. Experienced designers and remodelers can guide you through your options based on needs, must-haves, challenges, the layout of your home, and the size of your property.
Robinson Renovation & Custom Homes is a custom design-build firm that has helped countless families and homeowners decide how to expand their space and with what types of rooms. Contact Robinson Renovation & Custom Homes to schedule a consultation and discuss your creative home addition.