Whether you're remodeling your Gainesville home or looking to build a new custom home, you'll need to work with a designer and a contractor. Both professionals offer unique skills and knowledge that your project will benefit from, especially if they work together from the beginning. There are two standard methods your designer and contractor can get your project done: design-build and design-bid-build. What does Design-Build mean, and how does it differ from design-bid-build?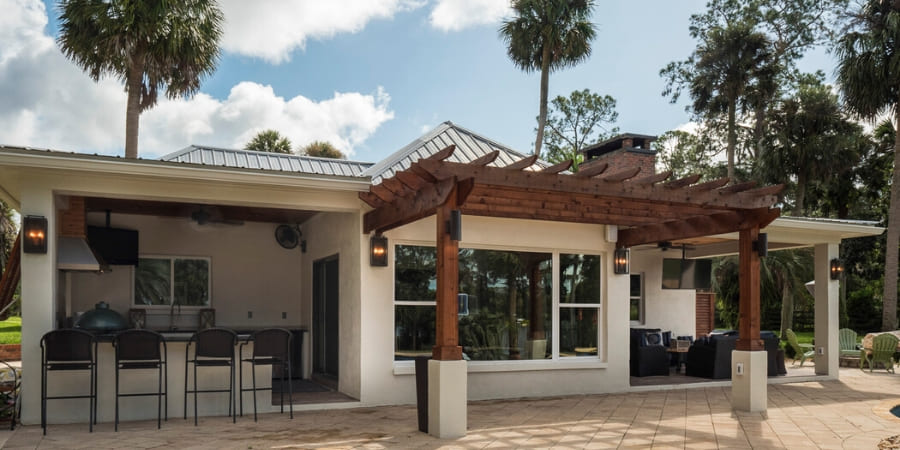 What Does Design-Build Mean?
Design-build brings the design and construction of a project into a single contract because they are one entity or firm. Your designer and contractor collaborate from the beginning, allowing the contractor to participate in the design process, and reducing project cost and time.
How? Your contractor is an excellent resource for pricing materials and methods. Having cost information readily available can help the decision-making process move along more efficiently. Your design will come together with fewer changes due to price, feasibility, and availability. This means less time will be wasted with multiple design iterations and change orders later in the project.
What Makes Design-Build Different From Design-Bid-Build?
The design-bid-build delivery method requires at least two contracts, so you'll spend more time during the hiring process. You'll hire a designer or architect, and then they'll create your design. You'll ask for bids from different contractors and choose the one that can complete your project within your budget.
What's the downside of design-bid-build? Your designer or architect and the contractor are not collaborating, and your potential contractor may make a bid based on interpretation. Also, not all bids are built the same. This is to say that some contractors deliver very detailed bids and others give a general cost item list, which can be problematic later. On top of that, the professionals you're hiring may not have worked together in the past. Professional relationships can, unfortunately, have a significant impact on the project, leading to miscommunication and scope creep.
What are the Phases of a Design-Build Project?
Design-build is all about simplifying and streamlining the home-building process while having a single source of accountability. So let's take a closer look at the design-build steps for your renovation or custom home.
1. Initial Consultation
You'll meet with your design-build team so they can get a general idea of your vision, goal, and ballpark budget for the project.
2. Preliminary Proposal
Your team presents a design agreement outlining what you can expect in the process. After reviewing the preliminary scope and budget of the project, you'll sign the design agreement.
3. Design Development
You will explore design options and make material selections with your design team. Your builder will provide feedback on the cost and feasibility of constructing your custom home. This value-engineering process in the early stages allows you to refine the plans until they meet your expectations at a budget that will work for you.
4. Final Propo

sal
Your design-build team will then finalize your selections, drawings, and budget, although minor refining can still be made at this point. You and your team also will discuss the approximate start and completion dates, and then you'll be presented with a construction contract to sign.
5. Pre-Construction
During this phase, behind-the-scenes work takes place. Your design-build team will order materials, coordinate labor, obtain the necessary building permits, and develop a detailed job schedule. You will also meet your Project Superintendent , Project Manager and Production Manager to review communication protocols and a construction schedule.
6. Construction
Your project will begin on the scheduled start date, and your on-site Project Superintendent will keep you informed as work progresses. Furthermore, your Production Manager will make routine site visits to ensure the job stays on schedule with minimum disruptions.
7. Final Walk Through
Once construction on your new home is finished and the work site is cleaned, you will be invited for a final walk-through to double-check all systems and structures with your Superintendent. If you're concerned about anything, your team will make adjustments to ensure your project meets the predetermined expectations.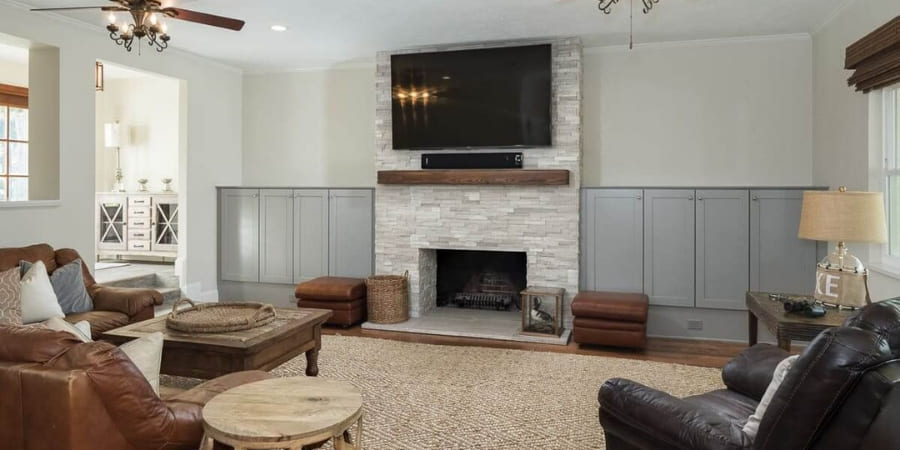 More About the Benefits of Design-Build
With a design-build remodeler, you have one point of contact for the entire project. While they might bring in subcontractors for specific elements, if there's an issue, the design-build firm is the single source of accountability. So there isn't an opportunity for pointing fingers if something goes amiss.
With the design-build method, it's less likely that things can be lost in translation. Miscommunication is minimized, as are mistakes, scope creep, and running over budget and beyond your timeline. Because you are working with one entity, the process is streamlined, lines of communication are already well-established, and your project will run smoothly.
Sometimes issues occur regardless of how many safeguards are in place. For example, weather events, inventory shortages, and project site accidents are possible. Within a design-build delivery system, issues like these are handled quickly and more effectively.
Design-Build for Your Remodel or Custom Home in Florida
It's likely clear at this point what makes the design-build delivery method more efficient than the design-bid-build. Your remodel, or custom home building process will undoubtedly benefit from working with a design-build firm. Control cost, adhere to the construction schedule, reduce stress, and have all your design expectations met with design-build.
If you want to learn more about how home remodeling in Gainesville can provide you with your dream renovation or custom home, contact Robinson Renovation and Custom Homes for a consultation. We'll be glad to review the design-build process with you and answer your questions.