Creating a specific style and atmosphere in a room starts from the ground up. Your flooring selection greatly contributes to the look and feel of a particular space, like a bathroom, kitchen, entryway, or any other area. Whether it's between luxury vinyl plank and hardwood, or porcelain tile and ceramic tile, choosing the best flooring material for a Florida home requires weighing every option.
When you're choosing the best type of flooring to use for your home renovation or new home build in Alachua County, consider the cost of the flooring, as well as its durability, upkeep, and where the flooring will be installed.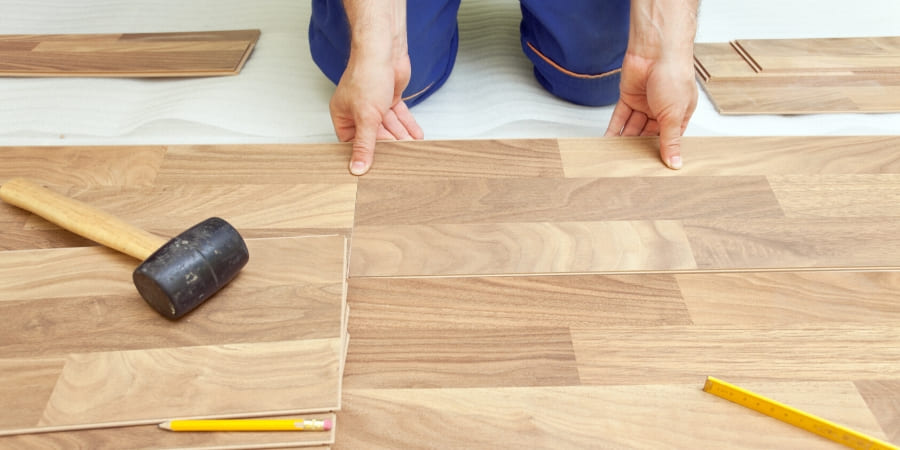 Beyond appearance, there are a few other important factors to consider when determining the best type of flooring to use for your home renovation or new home build in Alachua County. You want to take into account the cost of the flooring—as well as its quality, durability, and maintenance requirements—to ensure you invest in the right material for your residential project and that it serves the space well for the foreseeable future.
What Is the Best Flooring for Your Florida Remodel?
New flooring materials are introduced to the market every season, making the decision of choosing flooring difficult. To help you select the best option for your upcoming Alachua County remodel, here is a look at some of the most popular types of flooring and their pros and cons.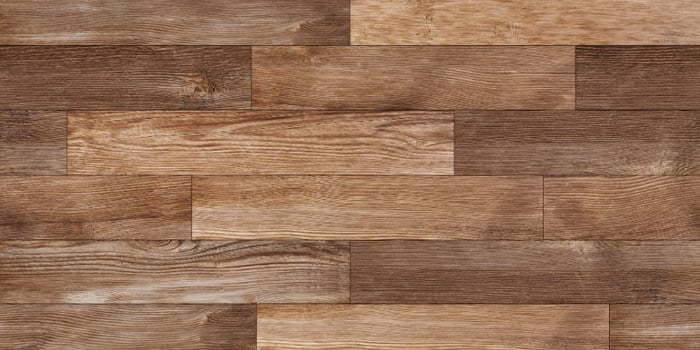 Hardwood Flooring Options
Hardwood is one of the most common materials that comes to mind when you think of flooring for your Gainesville bathroom, kitchen, or other space in your home. Wood adds luxury and warmth to a room. Hardwood flooring is a top choice not only for its character and appearance but also because of its return on investment (ROI) and the resale value it adds to your home. There's a timeless appeal to hardwood that instantly elevates any space.
However, hardwood is also one of the more expensive flooring options for both the material and the installation. Installing 2,000 square feet of hardwood flooring will cost between $8,000 and $20,000. The wide range is due to the wide range of wood prices. For example, pine costs about $5 to $10 per square foot, while white ash and red oak cost about $8 to $13 per square foot. Exotic hardwoods, like Brazilian walnut, tigerwood, or mahogany, can cost up to $20 per square foot.
Where should you use hardwood floors in your home?
Wood is susceptible to scratches and dents and typically has to be refinished every 7 to 10 years. Although, many people prefer wood that appears a little weathered because it gives the surface character.
You can use wood anywhere in your home but some areas will require more maintenance than others. In the bathroom and kitchen, your hardwood floors will need to be resealed to resist water. In the entry, wood will become worn faster. Bedrooms, the home office, and other lower-traffic areas are excellent rooms for hardwood floors.
Consider Engineered Hardwood
Engineered hardwood floors are a less expensive alternative to solid hardwood, and deliver the same look. They are made similar to laminate floors but the outer layer is a thicker veneer of real wood that's coated for protection. Engineered hardwood floors are also just as easy to keep clean and looking great as hardwood flooring.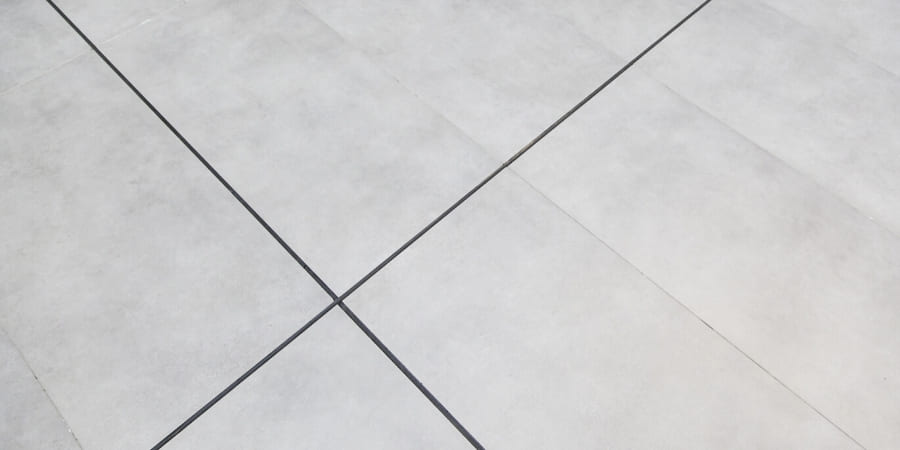 Tile Flooring Options
Tile is a versatile flooring option that can come in nearly every color, a wide variety of shapes, sizes, textures, and can fit into any interior décor style. Tile flooring is available in a lot of materials, such as porcelain, ceramic, and natural stone. Because many of these materials are waterproof or water-resistant, they're often used in kitchens and bathrooms. From flooring and backsplashes in the kitchen, to shower walls and bathtub surrounds, tile is a highly practical and timeless option.
Porcelain and Ceramic
Porcelain and ceramic are the most popular tile choices and are very similar but with a few differences. Both are made from clay and kiln-fired, but porcelain is a specialized type of ceramic, with denser clay, and is fired at a higher temperature for longer. This makes porcelain tiles stronger and more durable. Both are also non-porous, water resistant, and resistant to germs. Perfect for hard-working rooms, like the bathroom, mudroom, kitchen, and laundry room. The cost of ceramic tile flooring is less than porcelain, making them a more popular choice for custom home renovations and one of the best flooring options for Florida homes.
Natural Stone Tile
Natural stone, such as marble, granite, slate, travertine, and sandstone, come in so many different colors and natural variations. They also vary in how they react to water, what type of seal they would need to last, and how they can safely be used as flooring. Marble, for example, is pretty slippery when it gets wet. If you'd like to use marble tile on your Gainesville bathroom or mudroom floor, choose smaller tile so that the closer grout lines can act as a slip-resistant surface.
Travertine, soapstone, and slate all have a more rough and porous surface, making them a safer choice for tile flooring.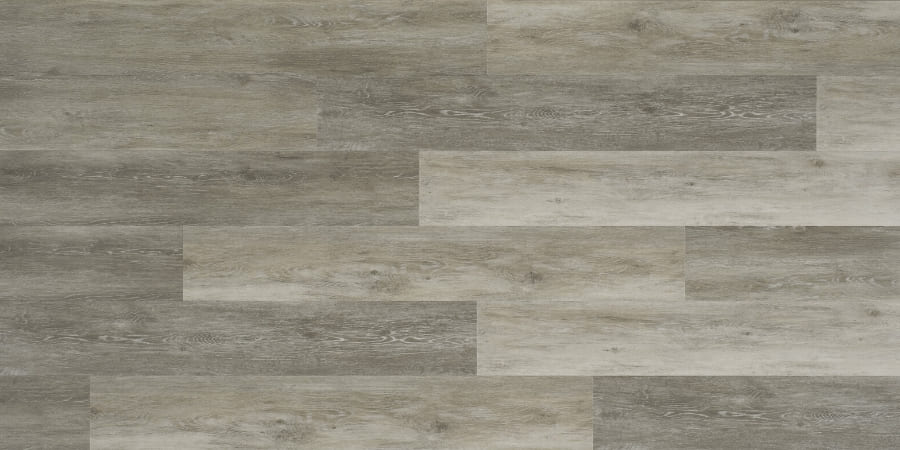 Vinyl Flooring Options
Luxury vinyl flooring has become very popular for residential flooring. It's a synthetic material, but vinyl is no longer the cheap alternative it used to be. It's versatile, durable, and both trending and timeless. Luxury vinyl flooring is one of the most popular flooring choices in new homes for all of these reasons which makes it a great choice for increasing your home's resale value.
Luxury Vinyl Plank
Luxury vinyl plank (LVP) is made with more durable cores and protective layers than standard vinyl, so they last longer than before. Using digital technology, manufacturers make LVP closely mimic the look of real wood, but considerably less expensive. The latest trending wood tones are shades of ash gray and pale washed-out blonde, which look great with both modern and coastal farmhouse interior trends. LVP is easy to install and requires low maintenance. Most vinyl is also waterproof, or at least highly water-resistant, which makes it among the best flooring for Florida kitchens and bathrooms. The downside to LVP is that it is susceptible to warping, especially with excessive exposure to sun and heat.
Luxury Vinyl Tile
Luxury vinyl tile (LVT) is designed to mimic ceramic, porcelain, or natural stone tile, which you may prefer given the design style of the space you're remodeling in Alachua County. You can find LVT that is waterproof, which means it can endure exposure to surface water.
You also can find LVT in different grades, which affects the quality and the cost. For example, vinyl flooring costs $1.50 to $10 per square foot, depending on the thickness, style, and finish. They will last roughly 10 to 25 years before replacement, again, depending on the grade or quality.
Today's LVT is very stylish and comes in every color and pattern you can dream of, from a 6 by 6 Moroccan print, to a very modern pale peach hexagonal tile. Use LVT in almost any space in the home, like the bathroom, the kitchen, or the laundry room.
So, Which Flooring is Better for Your Florida Home?
Ceramic, porcelain, luxury vinyl planks, and luxury vinyl tiles all have such great qualities that would make each an excellent choice in your home. But, when choosing between these options, which is the best flooring for your Florida home?
LVP vs LVT
Luxury vinyl plank (LVP) and luxury vinyl tile are both synthetic materials made to look like natural materials. Both do this very well. LVP is, of course, mostly used to mimic wood. The vinyl planks are made to be thicker and much more rigid than the tiles, making them a bit more durable. The downside to LVP is that it is susceptible to warping.
Most vinyl is also waterproof, or at least highly water-resistant, which makes it among the best flooring for kitchens and bathrooms. LVT can also be used to coordinate flooring and the backsplash of other surfaces. LVT tends to offer much more variation in terms of styles, colors, and patterns. Although, LVT is less durable, which limits its use, compared to LVP.
Luxury Vinyl Tile vs Ceramic Tile and Porcelain Tile
When it comes to LVT vs ceramic or porcelain tile, the synthetic version tends to be less expensive to install but also less durable in the long run. Ceramic and porcelain tiles are still optimal for kitchen flooring, as well as showers and bathtub surrounds, because of their water resistance.
If water resistance isn't a top priority, then the luxury vinyl tile will do the job just fine and look great doing it. Today's LVT is not the same peel-and-stick tiles from decades ago. These mimic the dimensionality of ceramic or porcelain tile very convincingly.
Wood Look Alternatives: Ceramic Tile vs LVP
Wood grain ceramic tile is a popular option for any room in the home and a more durable alternative to hardwood. As already mentioned, it's also water-resistant. Unfortunately, it's a more expensive alternative, but considering you won't have to refinish or replace the tiles for a very long time, it's a worthwhile investment.
Luxury Vinyl Plank (LVP) is vinyl that can be manufactured to resemble other types of flooring with wood being the main focus. Although LVP is made to be water-resistant, nothing beats ceramic tile. They are also more easily damaged than ceramic tiles. LVP is still a very useful material around the entire home and will last a long time with proper maintenance.
What Is the Best Flooring for Florida Homes?
The best flooring to choose when building or remodeling a home in Alachua County depends on the space you're choosing the flooring for and your budget. Use the guide above to narrow down what flooring is best matched with which space in your home, then get in touch with a professional to talk more about your options.
Robinson Renovation and Custom Homes is a design-build firm with decades of experience guiding Florida homeowners and future homeowners through the process of choosing every design detail for your custom home or remodel. We can use our knowledge of each type of flooring, including its unique features and costs, to help keep decision-making fun and stress-free. Thanks to our design-build process, there won't be any surprises when it comes time for the construction and installation of your new flooring. Contact us to talk about these and other options for your custom Florida home or remodel today.