When it comes to creating a specific style and atmosphere within a room, you have to think from the ground up. Your flooring selection greatly contributes to the look and feel of a particular space, whether it be a bathroom, kitchen, entryway or other living area.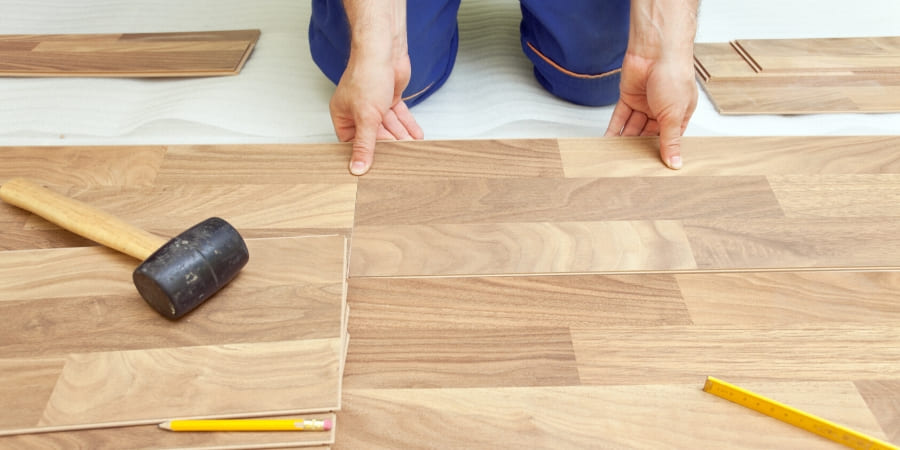 Beyond how it looks, there are a few other important factors to consider when determining the best type of flooring to use for your home renovation or new home build in Alachua County. You want to take into account the cost of the flooring—as well as its quality, durability and maintenance requirements—to ensure you invest in the right material for your residential project and that it serves the space well for the foreseeable future.
What Is the Best Flooring for Your Florida Remodel?
Over the years, new flooring materials have been introduced to the market as viable options for new construction and renovations. While this evolution provides increased opportunity for better personalization, it can also make the decision-making process more difficult. Additionally, different materials are better suited for different areas of your house. For rooms like your kitchen or bathroom, you want to be sure you've taken into account issues like moisture buildup and the potential for slips and stains. For a space frequented by children, durability and low-maintenance are key.
To help you select an option for your upcoming Alachua County remodel, here is a look at some of the most popular types of flooring and their distinct pros and cons.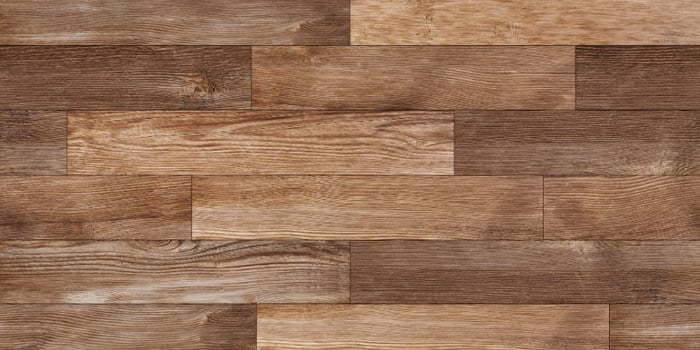 Wood Flooring Options
Hardwood is one of the most common materials that comes to mind when you think of flooring for a bathroom, kitchen or other space in your home near Gainesville. As a rich, natural material, it adds luxurious and warmth to a room. Hardwood flooring is a top choice not only for its character and appearance, but also because of its return on investment (ROI) and the resale value it adds to your home. There's a timeless appeal to hardwood that automatically elevates any space where it is used.
However, hardwood is also one of the more expensive flooring options for a home remodel or new custom house, in terms of both the material and the cost of installation. You can expect to pay about $2,500 to $7,000 to remove your old floor and replace it with fresh hardwood. There's a bit of a price variation based on the specific type of wood you choose. For example, pine and maple tend to run about $5 to $11 per square foot for the material and installation while white ash and red oak cost about $8 to $13 per square foot. Exotic hardwoods, like Brazilian walnut, tigerwood or mahogany, cost roughly $10 to $20 per square foot.
Wood also is susceptible to scratches and dents and typically has to be refinished every three to five years to extend its lifespan and keep it looking nice. You should steer away from using it in a high-traffic area, such as a family bathroom or entryway, but it can be especially attractive in a formal living room or master bedroom. If you go with wood for your kitchen remodel, choose a hardwood that is durable and difficult to dent, like bamboo, hickory or oak.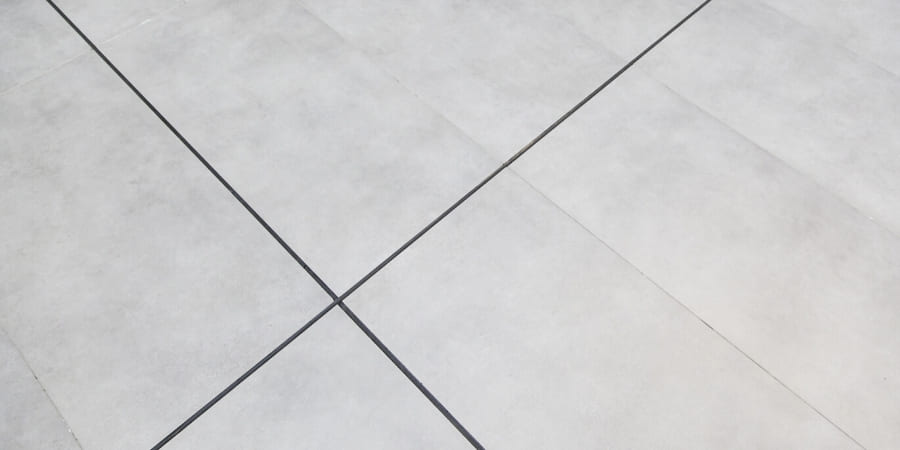 Tiling Flooring Options
Tile is another popular flooring option. There are various types of floor tiles, including porcelain, ceramic, glass and natural stones, such as marble, granite, travertine and sandstone. Because many of these materials are waterproof or at least water-resistant, they are often used in kitchens and bathrooms where moisture and spills are common. They're also a good fit for areas where people are entering the house from the outdoors and bringing in mud, dirt and other debris. From flooring and backsplashes to shower walls and floors and bathtub surrounds, tile adds a rich, stylish texture to those areas, and is a highly practical option. Plus, tiles come in a wide range of textures, colors and designs, making them one of the most versatile flooring materials available.
Porcelain and ceramic, the most popular tile choices, are often seen as interchangeable but there are slight distinctions. Ceramic tiles are made from a clay mixture that's fired in a kiln, making it non-porous and water-resistant. You can find ceramic in a wide array of colors, shapes, and styles. Porcelain is a subset of ceramic that is similar in many ways, except the tiles are made from more refined clay, fired at higher temperatures, and typically denser and more durable than ceramic tile.
Other tile choices include terracotta, concrete, mosaic and stone. One of the newest trends is floor tile that looks like wood. These ceramic tiles provide the natural beauty and warmth of wood in your home while still being water- and stain-resistant, durable and easy to maintain.
Although pricing can vary depending on styles and materials, it is typically cheaper to tile your floor than to use hardwood. Ceramic tiles tend to cost about $2 to $4 per square foot, whereas stone tiles generally cost about $5 to $10 per square foot, just for the materials. Tile flooring installation adds another $5 to $10 per square foot, depending on the complexity of the design and the amount of prep work required.
If you so desire, you can also install tile yourself, whereas hardwood requires professional installation. Additionally, while ceramic or porcelain tile can scratch and chip, you are able to replace individual pieces as opposed to the entire surface, as you would with hardwood.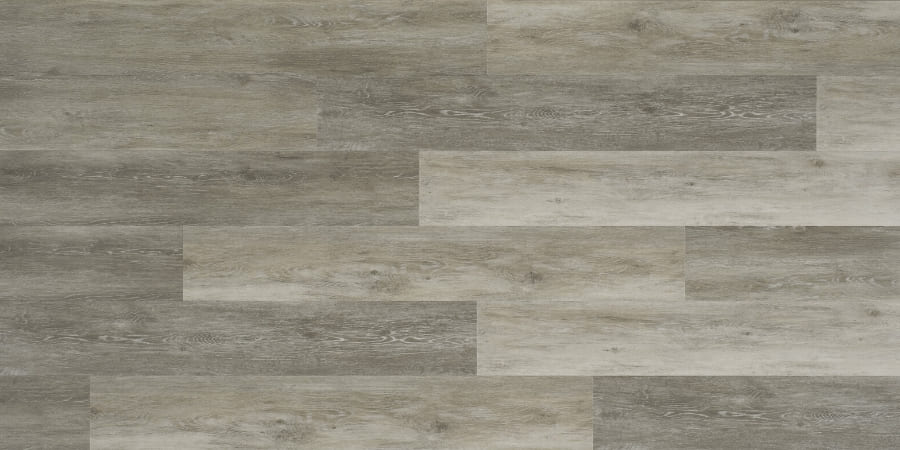 Vinyl Flooring Options
Vinyl flooring has also risen in popularity for residential flooring—particularly the field of luxury vinyl flooring. As a synthetic material, vinyl is no longer the cheap alternative it used to be, but that's due to its increasing versatility, beauty and durability. Plus, you now have several options when working with the material for your residential project in Alachua County. Here are a few types of vinyl:
Luxury Vinyl Plank
Luxury Vinyl Plank (LVP) is 100% vinyl that can be manufactured to resemble other types of flooring. The vinyl is cut into planks, rather than laid down in sheets, which lends a look of authenticity, particularly when replicating a hardwood floor. LVP is easy to install and requires low maintenance. Most vinyl is also waterproof, or at least highly water-resistant, which makes it among the best flooring for kitchens and bathrooms. The downside to LVP is that it is susceptible to warping, especially with excessive exposure to sun and heat.
Engineered Vinyl Plank
Compared to LVP, engineered vinyl plank (EVP) has a high-density PVC or fiberboard core and typically comes in a thicker plank that is constructed in layers. These features give it higher durability than LVP, as well as a more solid look and feel. The versatility and sturdiness of EVP flooring make it suitable for nearly any room, even those that get a lot of traffic. It can be a great choice for your mudroom, entryway or kitchen. While carpet is still a top choice for rooms frequented by young children, vinyl is a good alternative because of resiliency and easy maintenance. Plus, it's a bonus to have a vinyl flooring that looks like wood without the same disadvantages from the homeowner perspective.
EVT and LVT
Engineered vinyl tile (EVT) and luxury vinyl tile (LVT) are identical to LVP and EVP in their makeup. The only difference is the synthetic material is cut into tiles, rather than planks. Whereas LVP and EVP are used to mimic hardwood, EVT and LVT are designed to mimic ceramic, porcelain or natural stone tile, which you may prefer given the design style of the space you're remodeling in Alachua County. When it comes to LVT vs tile, the synthetic version tends to be less durable but cheaper to install. You can find LVT that is waterproof, which means it can endure exposure to surface water. It is best suited for bathroom flooring, but ceramic and porcelain tiles are still optimal for showers and bathtub surrounds.
Innovation during the past few decades has greatly enhanced the variety of colors and forms among vinyl flooring. You also can find the material in different grades, which affect the quality and the cost. For example, economy grade vinyl flooring runs about $1.50 to $2.50 per square foot and has an estimated longevity of 10 to 12 years. On the other end of the spectrum, high-grade vinyl flooring costs about $4 to $6 per square foot but can last up to 20 or 25 years. Additionally, the price for vinyl plank flooring installation is about $1.50 to $2.75 per square foot. One con to vinyl as a flooring option is that it doesn't add value to your home in the same way hardwood, or even tile, does.
What Is the Best Flooring for a Home Renovation?
The best flooring to choose when building or remodeling a home in Alachua County depends on the specific space you are designing, as well as the purpose of the project, your budget, and who primarily uses each room that's involved. When you embark on a home improvement project with a Gainesville design-build company, such as Robinson Renovation and Custom Homes, you can discuss your flooring options with your team during the design phase. We can help you learn more about each type of flooring, including their unique features and the costs involved for installation and upkeep. Thanks to our design-build process, there won't be any surprises when it comes time for construction and installing your new flooring.