Home remodeling has the potential to be a very rewarding experience. If done correctly, it can effectively increase the value of your home while improving the way it looks and functions and modifying it to better fit your family's lifestyle needs.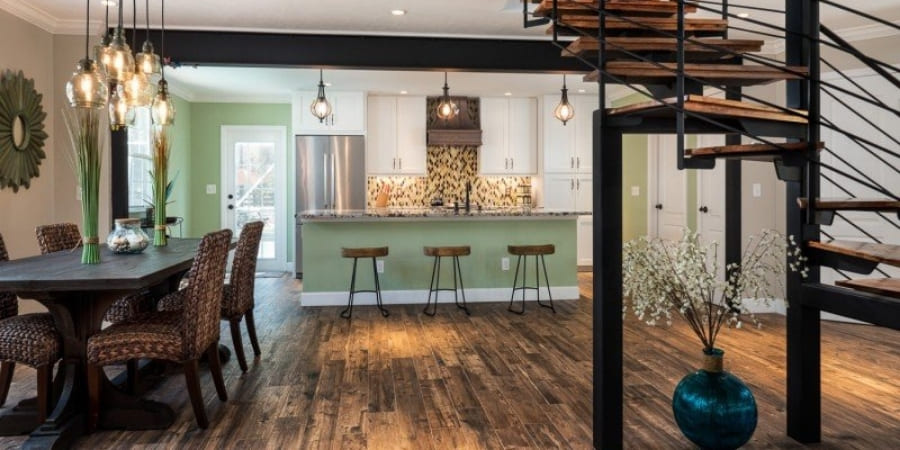 However, that outcome is not a given. It depends on the choices you make throughout the process with the help of your Gainesville remodeler. From developing a realistic budget and hiring the right professionals for your project to the approach to take designing plans, you have the capability to cultivate a positive experience and the results you desire. When you finally decide to renovate, this list can help you.
What Not to Do When Remodeling a Home
As you prepare for your home renovation in Alachua County, a lot of your focus will be channeled—as it should be—toward the steps you must take during your project. On the other hand, it can be equally helpful to consider some of the issues that are known to crop up during home remodels, causing unexpected costs, delays and stress. To plan ahead for your project, here is a look at some of the most common remodeling mistakes and how you can avoid them:
1. Not Knowing What You Want
Being unclear about the "why" of your home remodel in Alachua County is a surefire way to waste time, especially during the design phase. It also leads you to allocate money toward superfluous elements that you don't need. Before you bring professionals onboard, develop a clear idea of why you're renovating your home. Is it getting old and run-down, with poor-performing appliances? Is there bad traffic flow and lighting? Do you need to add more space for a growing or changing family? Do you want to convert unused space to serve a new need in your life, such as working from home? Your remodeling team can help you create a roadmap to achieve your project goals, but you must know what those are in the first place.
2. Not Determining a Budget
It's no surprise that upgrading your home is an investment. The problem arises when you leave said investment open-ended and don't establish a maximum budget from the start. A budget acts as a guide, helping you make decisions about what to include, or not include, in your project, or what quality and type of fixtures and finishes to select. It also enables your design-build remodeling team to implement value-engineering and cost-saving measures as needed. If you don't set a budget early on, you will likely spend much more than you wanted to.
Along the same vein, you want to avoid the mistake of setting an unrealistic budget that's not based on verified industry data. After you've figured out what you want, the next step is to research the average costs for that level of remodeling.
3. Sacrificing Function for Form
No doubt you want your Alachua County home to be attractive and inviting. As your tastes change, remodeling enables you to modify the interior design style to match. You also can incorporate any new trends you find appealing. However, it's more important to consider how you actually live in the space and what you need to make it more convenient and functional. Optimize the placement of doors, windows, and outlets, as well as accessibility and traffic patterns.
Also, make sure to address safety and structural issues, such as ensuring foundations and subflooring are in good condition and that your electrical and plumbing systems are up to date. When push comes to shove, a functional home is more valuable than a beautiful one. Meanwhile, your remodeling team can direct you to the features and materials best suited for your project goals and your budget.
4. Hiring an Inexperienced Contractor
Your remodeler sets the tone for your project. Their unique team dynamic, process, and background experience all impact the cost, timeline, and quality of your project. Don't make the mistake of selecting a company that doesn't have the tools, services, or expertise to bring your home remodel to life in the way you expect.
There are basic things to look for in a remodeling company in Alachua County, such as them being properly licensed and insured. Beyond that, find a company that offers transparency and frequent communication, especially via the channels that work for you, and that has plenty of experience doing projects similar to yours. They also should be able to share advice and guidance on how you can comfortably live at home during the remodeling project.
5. Not Checking for a Warranty
Warranties on products and craftsmanship provide you with a sort of insurance in case a part of your newly remodeled house underperforms or fails sooner than expected. However, you can't take warranties for granted. While vetting prospective Gainesville remodelers ahead of your project, ask whether they offer a warranty and the specific terms and limitations. Some builders can only offer certain warranties for products if they are one of the manufacturer's preferred contractors, so that's a good sign you're working with someone who upholds a high standard of professionalism and quality.
6. Hiring Separately for Design and Build
There are two parts to remodeling, each as important as the other. All too often, homeowners think of design and build separately, and even hire different companies to handle each phase of the project. The issue is the decisions you make during the planning and design phase impact construction in a direct way. You don't want to run the risk of developing plans with a designer or architect, only to find out they can't be built as easily or cost-effectively as you expected. You can prevent this mistake by pursuing a design-build approach, which streamlines your remodel and gives you access to all the professional services and team members you need through a single company.
Selecting a Design-Build Remodeler in Alachua County
There are several benefits of using a design-build method for your residential remodel in the Gainesville area. Most importantly, you get to develop plans for your project with early involvement from the person overseeing the actual construction, which limits surprises and miscommunications. This is the sort of experience you can anticipate when you work with our team at Robinson Renovation and Custom Homes. We are committed to developing a customized home remodeling plan tailored to your specific lifestyle needs and collaborating with you every step of the way to bring it to life.