Bathroom trends have a way of coming and going with the wind. While some bathroom designs have a bit more shelf life, there are others that have now served their purpose and are no longer as popular as they once were. These bathroom trends can change on a dime, or others can change based on the current environment. For example, extended stay-at-home requirements have led to a number of not only new trends but also bathroom trends to avoid. Here are some of the outdated bathroom trends you'll want to skip.
Master Bath Without Tub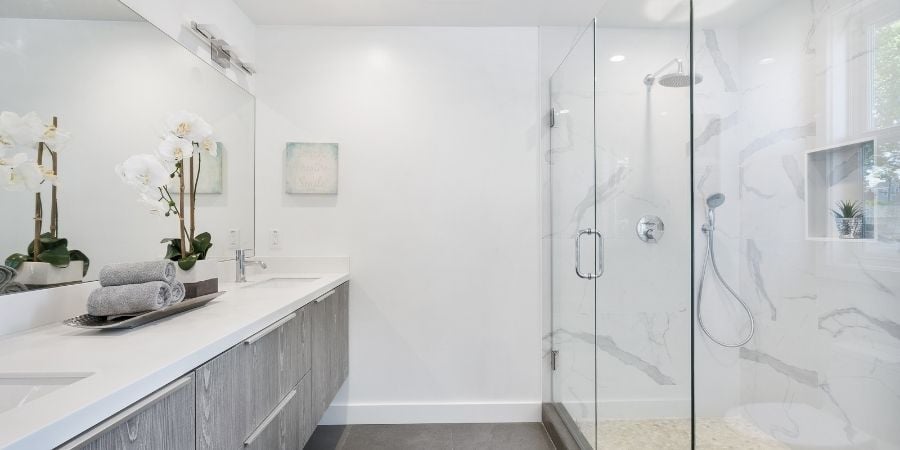 For a while, there was a trend where homeowners would remove tubs in exchange for larger shower spaces. While it is nice to have more room to move around inside a shower this is growing into an outdated trend. In fact, it is now better to have modern tubs and showers together in the master bathroom. Because let's face it, there will be times when you'll want to have a nice soak (and maybe a glass of wine).
Now, if you have a secondary bathroom, and you want to have just a shower, that is perfectly fine. However, for the master bathroom, you probably want to make sure there is a tub involved.
Extreme Floor Patterns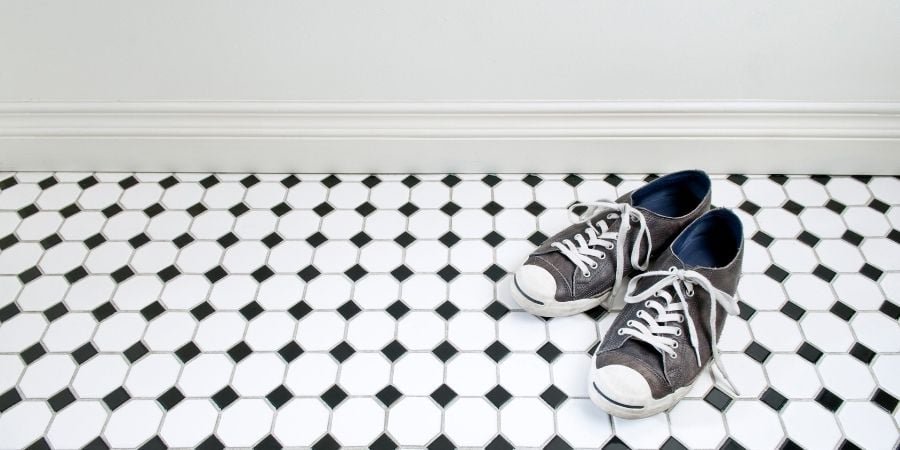 There are some classical patterns you can rely on in the bathroom upgrades. However, there are some extreme floor patterns you'll want to avoid. For a while bathroom floor patterns were especially popular, with contrasting stripes and other features. This is not a great look to go with now. In fact, it is one of the first signs of an outdated bathroom. So, if you're looking at a bathroom remodel do yourself a favor and avoid these kinds of extreme patterns.
Wall Mounted Faucets and Exposed Pipes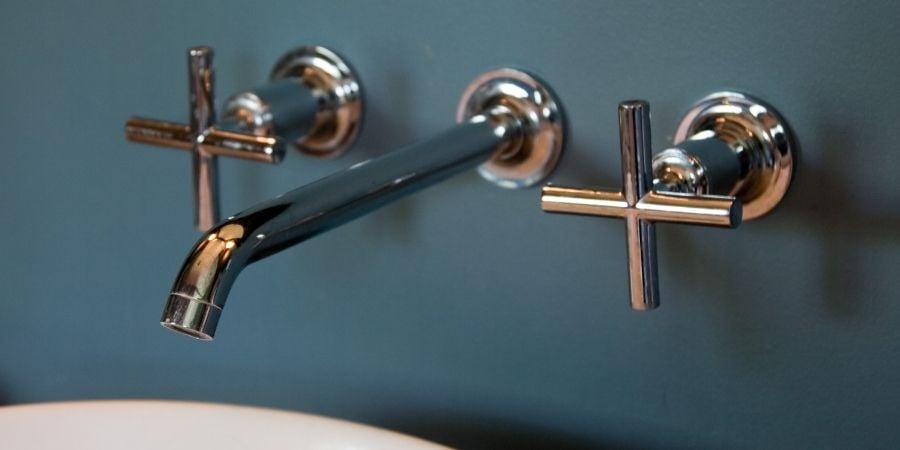 This was an especially elegant trend. Wall-mounted faucets usually came with wall-mounted sinks. It hid all the plumbing away and gave a seamless look. However, there are a number of problems with this kind of design. For starters, if there's any kind of plumbing leak you likely won't know about it until it turns into a larger problem, and when plumbing repairs need to be made the entire wall needs to be torn into. And, secondly, your bathroom is already limited in storage space, and a wall-hung faucet and sink remove having cabinets under the faucet. This is why, when looking at bathroom remodel trends, you may want to avoid this particular design look.
And yet, there is a flip side to this. While wall-mounted faucets are a fading trend, so too are exposed pipes. The industrial look hit certain homes hard. The look of concrete and exposed ducts and plumbing made it a popular choice for some homeowners. You'll still find high-end lofts being built with this particular look. However, it's very much a trend, and one of the outdated trends you want to avoid. Because you know what's better than exposed plumbing? Plumbing you can't see that is hidden by a vanity. A vanity gives you instant storage. Exposed plumbing shows off rust and dust and just isn't all that attractive to look at.
Over-Reliance on Color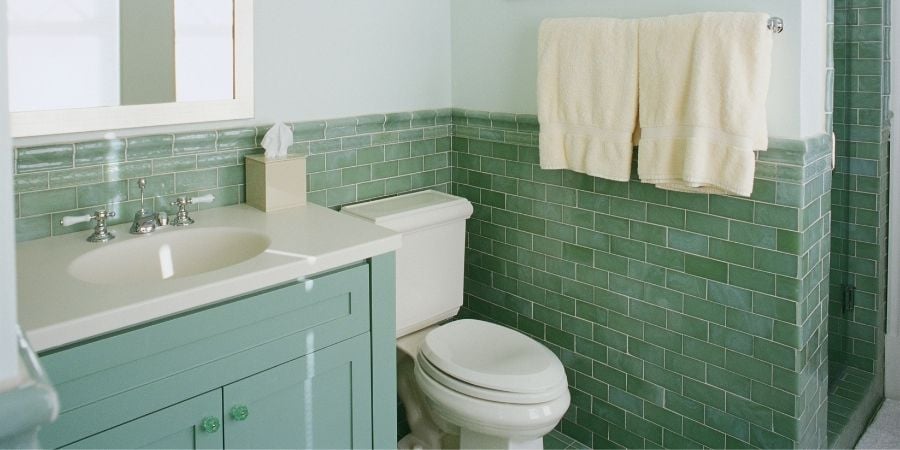 A splash of color can be good, but just remember, once you add any color to a room there's likely a date stamped into it for when it will go out of state. One thing that likely will always remain popular, or at least avoid trending downward, is the look of all-white bathrooms. Yes, they are harder to keep clean, but there's a desired look that will always remain. The materials within the all-white bathroom can go out of style, as currently subway tiles are not as popular any longer and larger tiles have increased in popularity. But color is really what dictates whether something is trending. When looking for a timeless bathroom remodel the all-white bathroom is the black and white tux of looks. It doesn't necessarily stand out, but it will remain timeless (outside of maybe changing up the fixtures).
Discover A New Bathroom Look
When it comes to your bathroom there are some in-vogue trends and then there are other outdated trends that will instantly make your bathroom not only feel outdated but can actually bring down the property value. From extreme pattern floors all the way to master bathrooms without tubs, you will want to avoid these kinds of bathroom upgrade pitfalls if you want to maximize your bathroom upgrade. For more insights into what you might want to consider with a remodel, and what kinds of bathroom cabinet trends are currently selling, give our team a call. We'll walk you through what is currently popular, what will likely grow in popularity over the next several months, as well as what to avoid. We can even start planning your future bathroom renovation, so give us a call today.