Fall 2022 design trends echo many of those that were popular earlier in the year, with some added elements. Florida style trends are showing softening edges, incorporating more nature into the home, and continuing to play with color. From the floor to the ceiling, every part of the room is getting updated with colors, patterns, and textures. What are the design trends for fall 2022? What are the most popular 2022 fall decor and interior design elements and styles?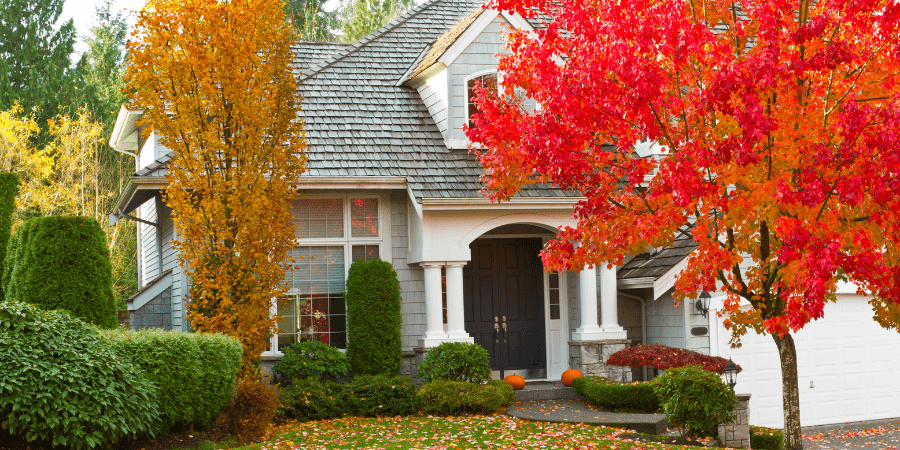 1. Earthy Hues
Coming into 2022, every major house paint brand declared earthy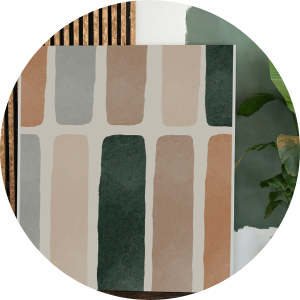 greens as their colors of the year. These muted shades were accented with soft blues, navy, and matte black. These shades are showing up in Florida homes not only in paint colors, but also in cabinetry, tile, furniture, and other interior decor elements.
As we move toward fall, we're seeing more shades of brown enter the color scheme as well. Pair a coffee brown sofa with muted sage walls and crisp cream trim in the family room for an inviting fall interior. You can also use these shades to paint an accent wall in the primary bedroom. Matte navy on the accent wall with greige on the others and soft green linens are both calming and sophisticated.
Other popular places in the home where we're seeing these earthy colors are the kitchen cabinets and the bathroom vanity. In the kitchen, use a trending color on the lower cabinets and white or cream on the upper cabinets. Or have a pop of color on the island.
2. Reclaimed Wood
Reclaimed wood is the material of the moment but also a timeless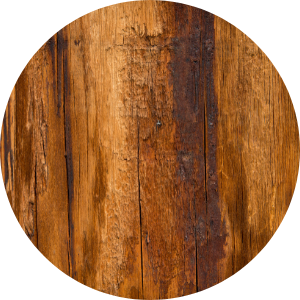 element that will always have a place in the home. You can use reclaimed wood as an interior design element that may or may not be structural, like interior posts or kitchen cabinets. When used as an interior element, be sure to have the piece sanded and sealed so as to not catch on clothing or feel rough to the touch.
Reclaimed wooden beams are a timeless use of this material but really make a statement when it's against any shade of white. You can also play up the richness of reclaimed timber to frame an archway. Here, pair the worn wood with crisp mossy green and white décor accents, like a pair of side chairs and drapes.
3. Natural Materials
Bringing more natural materials into the home has become popular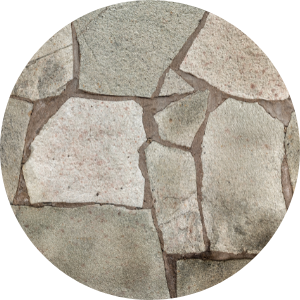 over the past couple of years and that continues to be the case in Florida homes for the fall. You can inject nature into your interior spaces with natural stone, wood, rattan, and caning.
Use travertine on the shower walls of your bathroom, split face stone on the fireplace, caned chairs for the dining room, and natural wood on the kitchen island. The possibilities are nearly limitless. Marble is a timeless material that also fits into this interior design trend and can easily be featured in the kitchen, bathroom, and mudroom.
Other stones that are a great way to lean into this popular fall 2022 trend are slate and soapstone. Depending on the size of the tile and its finish, you can use these stones on the bathroom countertops, floors, and walls. Natural stone comes in a variety of beautiful shades, so work with your designer to find the right one for your design style.
4. Add Texture
With reclaimed wood, stone, rattan, and other naturally textured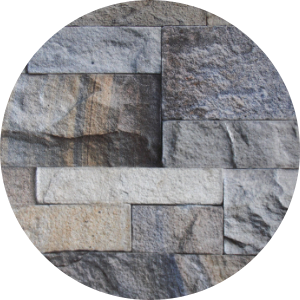 interior design elements on this list, it should come as no surprise that texture itself is a popular fall trend for 2022. In addition are materials on furniture, drapes, and even the walls.
Wallpaper enjoyed a big comeback a few years back and the trend continues but is evolving and overlapping with other trends. Grasscloth wallpaper is one way this is playing out. It offers a rich texture to walls but isn't visually overwhelming. Use textured wallpaper in smaller spaces, like the half bath, or on the accent wall in the primary bedroom. Try this trend in the dining room along with paneled wainscoting to increase visual texture for a sophisticated traditional style with a modern spin.
Velvet is a cool-weather mainstay and this fall is no exception. However, for Florida homes, use velvet in ways that will be comfortable even when fall is still quite warm. Drapes, accent pillows, or a side chair are great ways to do this.
5. The Home Library
All that time inside over the past years has us craving more spaces in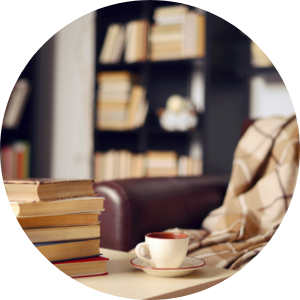 the home that are separated from the main living areas. Homeowners requesting designated rooms in their remodeling projects are on the rise going into the fall.
This is especially the case for the home library. Instead of a couple of bookshelves in the living room for your book collection, consider an entire room dedicated to logging off and opening a book in an oversized chair. This trend toward incorporating a library into remodeling design goals is also driven by needing a break from spending so much more time online than ever before.
6. Softening Edges
Furniture, architectural details, and other design features are softening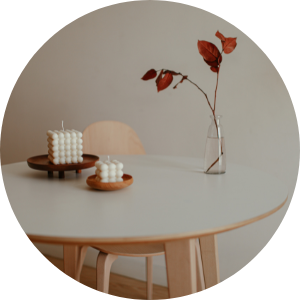 around the edges. Rounded shapes have already started popping up all over the home and are going to be even more present come this fall.
Curved back sofas, round accent and dining tables, rounded-backed dining chairs, arched bookshelves, and round rugs are all on-trend. As for architectural details, you'll see archways with rounded corners and even arched windows and doors.
Ask a Professional About Getting Your Home Ready for Fall
Giving your space a refresh is exciting, but where do you start and what trends should you lean into and which should you leave out of your project? You don't have to figure it out on your own. Robinson Renovation & Custom Homes has been designing, remodeling, and building homes in Florida for decades while staying on top of the latest trends.
Whether you'd like to incorporate every trend into your new space or dabble in just a few, the team at Robinson Renovation & Custom Homes is excited to work with you to freshen up your home or start from scratch. Contact us today to discuss your design goals.