Every part of the home is getting a new look in 2022! You may be looking at your Florida home and thinking of all the possibilities, with new trends to discover in every room. No element is too small to consider, such as the bathroom vanity. What colors are trending?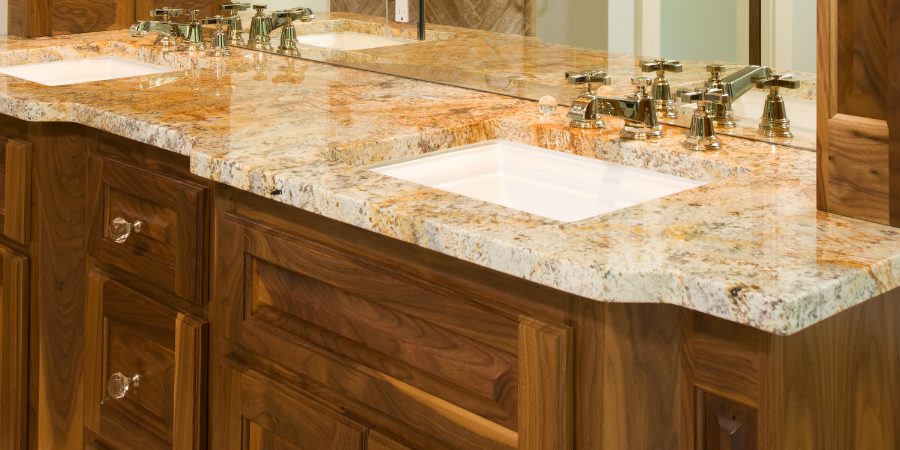 'Neutral' is being reinterpreted by moving beyond grey and towards colors that can stand out on their own or as a background for patterns elsewhere in the bathroom. As wallpaper and custom tile patterns are becoming more popular, we are seeing the resurgence of color and warmth in the bathroom, especially in bathroom vanity colors and materials. Here are the eight most popular vanity colors and materials of 2022.
1. Light-Toned Natural Wood
As trends begin to move away from gray, warmer tones are moving to the front of the pack. Light-toned nat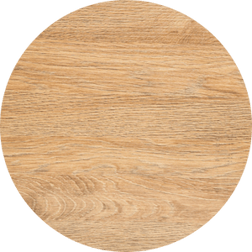 ural wood is making a big comeback to create warmth and tie the indoors with the out. More and more, homeowners are bringing plants indoors and that's being echoed in the finishes as well. The best wood to choose for a room that experiences a lot of humidity has long been teak because the tree that teak comes from is native to the tropics. Teak doesn't need to be sealed, so a polyurethane finish won't distract from the natural grain of the wood.
Teak is expensive, however, because of its limited inventory and high demand. If price is an issue, ask your designer about sourcing reclaimed teak. This still may be challenging, but the effort will be worth it when your bathroom remodel comes together.
2. Bamboo
Bamboo is another light-toned option but with a warmer glow. This similar tone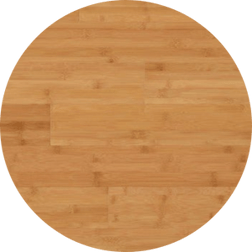 also comes with a much friendlier price tag. This is because bamboo is highly renewable, growing back in only three to seven years, while some trees take decades. This is also what makes bamboo environmentally friendly.
Bamboo's unique grain makes for a very interesting focal point in the bathroom. However, if you would like to take advantage of its benefits without the grain stealing the show, bamboo also stains just as well as any wood.
3. Cool-Toned Reclaimed Wood
Naturally worn reclaimed wood that tends to have a cooler bluish-gray hue is being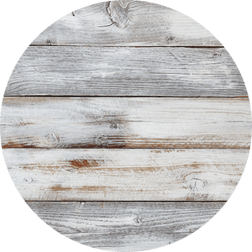 used on below-sink shelving and full vanities alike. This is not the rough barn wood of the country chic style popular several years ago. This reclaimed wood is more understated, smooth in texture, and rich in tone.
Another interesting characteristic of minimally-sanded reclaimed wood is the unique paint color remnants that get left behind. When paired with a simple color palette throughout the rest of the bathroom, the vanity becomes a charming but sophisticated focal piece.
4. Earthy greens
Every major house paint brand released their 2022 Color of the Year in shades of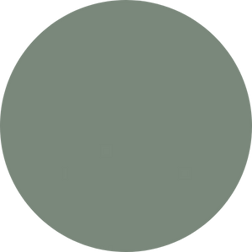 green. Benjamin Moore's October Mist, Sherwin-Williams Evergreen Fog, Dutch Boy's Cypress Garden, and PPG's Olive Sprig are all earthy, muted greens that act more as neutrals. Because of this, they pair very easily with most colors without stealing the show.
Painting your bathroom vanity in these earthy greens is not only trendy but soothing. Psychologists who study the effects of different colors agree that toned-down greens are perfect for creating an environment for relaxation and calm. But don't mistake a muted tone for unexciting. When using patterned wallpaper and custom tile, these greens are a perfect pairing.
5. Dark Navy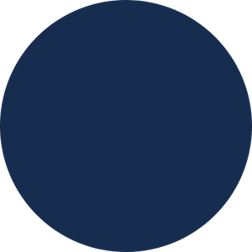 Cool tones are still on trend but with more personality than gray. Dark blues are making a comeback but with more to offer than in the formal style, we used to see. By using deep blues in a matte finish in your Florida home, this timeless color is taken to a new modern level. A glossy or satin finish can still read as modern if it's used on a vanity with minimalist lines.
6. Powder Blue
On the opposite end of the blue spectrum is powder blue. This retro shade is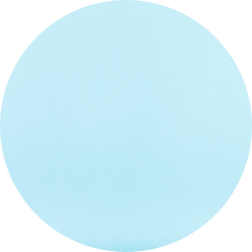 coming back into style. A benefit of powder blue, especially if used in a glossy finish, is that it reflects light into the space, making your bathroom feel airy.
It's no surprise that this shade of blue is trending in 2022. The modern farmhouse style that has garnered popularity over the last decade, with its clean lines and white-on-white finishes, is slowly being replaced by coastal farmhouse. Perfect for your modern Florida bathroom! This evolution of the farmhouse style boasts more blues paired with warm, natural materials. Think of a modern powder blue bathroom vanity paired with a seagrass rug and glass accessories.
7. Turquoise and Aqua
Turquoise and aqua are indeed two different colors, however, they offer a very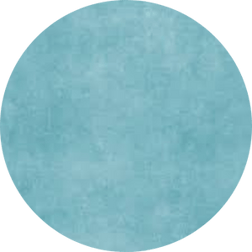 similar mood. More playful than a deep navy and bolder than powder blue, each of these colors demands attention. You can play the colors down with natural wood tones or really let loose and pair your brightly-hued blue vanity with bold wallpaper and tile. As with powder blue, turquoise and aqua meld perfectly with the up-and-coming coastal farmhouse trend.
8. Black
Black is making a surprising entrance into the spotlight by popping up in every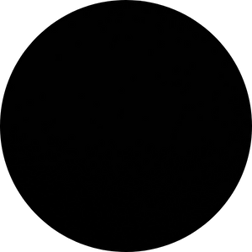 room in the house. Built-ins in the living room, lower kitchen cabinets, accent walls in the bedroom, door casings, and finally, the bathroom vanity. Dark colors, like black, are perfect colors for elements lower to the floor, such as bathroom vanities. To take advantage of this trend on your modern vanity, choose black in a matte finish.


Want to Keep it Classic?
If you're shy about investing in a trendy color, white is the all-time classic. Take advantage of trends by painting the inside of the vanity as opposed to having the color on the outside. You could also opt for using a peel-and-stick wallpaper in one of these colors on the panel of the cabinet door. You will still get to enjoy a trendy pattern or color without the commitment.
Let Us Take Care of You
Whether you're looking to replace the bathroom vanity in your Florida home or to do a full remodel, learn about the costs and how this might affect the finishes and furniture you choose. Contact Robinson Renovation and Custom Homes to discuss your options on how to take advantage of these 2022 trends in your Florida home.