One of the benefits of living in Central Florida is the favorable weather. If you don't have a functional and inviting outdoor living space, though, you could be missing out.

Adding a porch, patio, or deck to your Florida home could mean hosting friends for dinner al fresco, cooking entire meals outside while the kids play nearby, or enjoying a cup of coffee on a quiet morning while enjoying a warm breeze. How much could adding an outdoor living space to your Alachua County home cost? Let's find out.
Exterior Remodeling Costs in Florida
When you imagine outdoor living, what comes to mind? Is it lounging under a covered porch and talking with friends? Maybe it's creating an entire meal in your outdoor kitchen. Your outdoor space should reflect the activities that suit you and your family best. Outdoor living spaces can range quite a bit in cost, depending on your vision.
1. Deck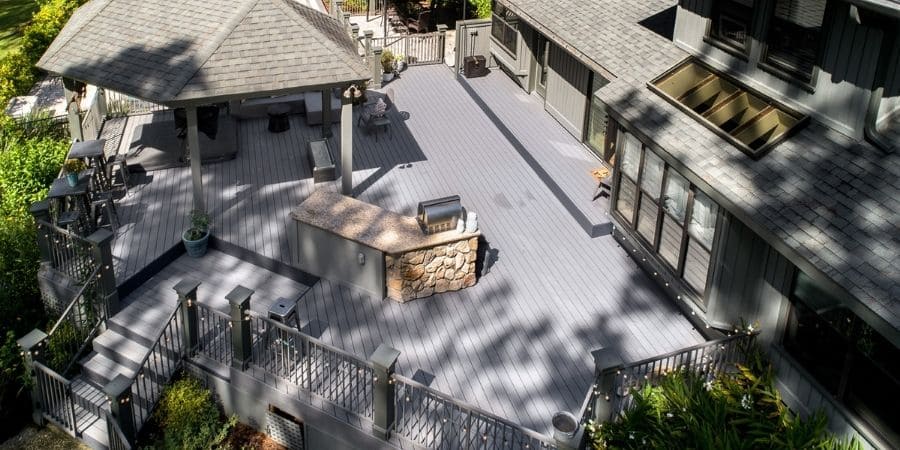 Picture yourself lounging outside on a covered deck, watching a sunset, or enjoying a cup of coffee in the morning. The cost to add a deck to your home in Alachua County will depend on the material you use, the features you include, and the overall size. For example, the average cost for a 16' x 20' wood deck addition is about $15,000, while a composite deck of the same size costs closer to $23,500.
2. Patio
Make your outdoor area more dynamic with deck steps that lead down to a ground-level patio. Or, create a concrete walkway to a patio with a fire pit to create multiple zones of hangout spaces.
Building a walkway or a patio costs around $7 to $12 per square foot for a reinforced concrete slab in Gainesville. Adding a custom edge, a built-in firepit, a recessed area that requires excavation, or a stamped design will increase this price. Work with a landscape architect in addition to a building contractor to add style and a more defined space for ambiance.
3. Gazebo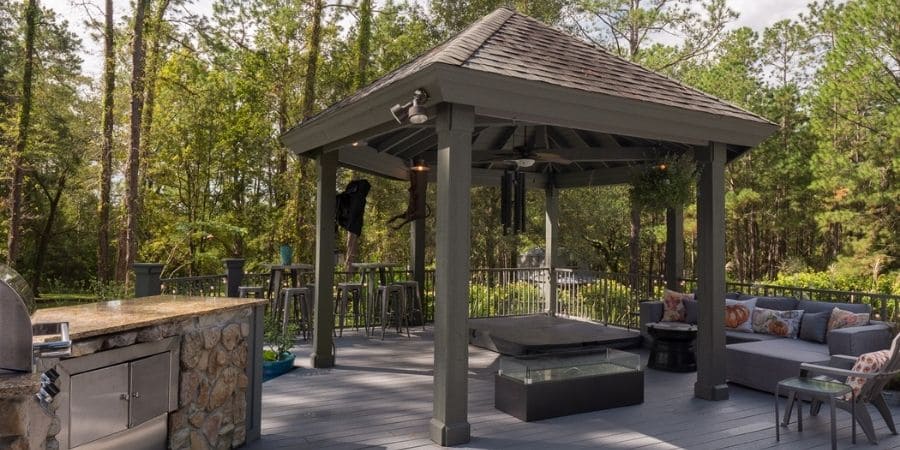 A gazebo is another popular outdoor living space. It enables you to get fresh air and sunshine, while still being partially protected from the elements. Gazebos are covered structures that spruce up the appearance of your Gainesville backyard. Add it to your deck or patio for extra protection from the sun and add a fan or lights for comfort and convenience.
The average cost to build a gazebo in Central Florida is about $6,000 to $10,000. Like any home remodeling or addition project, the size of the structure, the material you use, and the complexity of the project will affect your final cost.
4. Outdoor Kitchen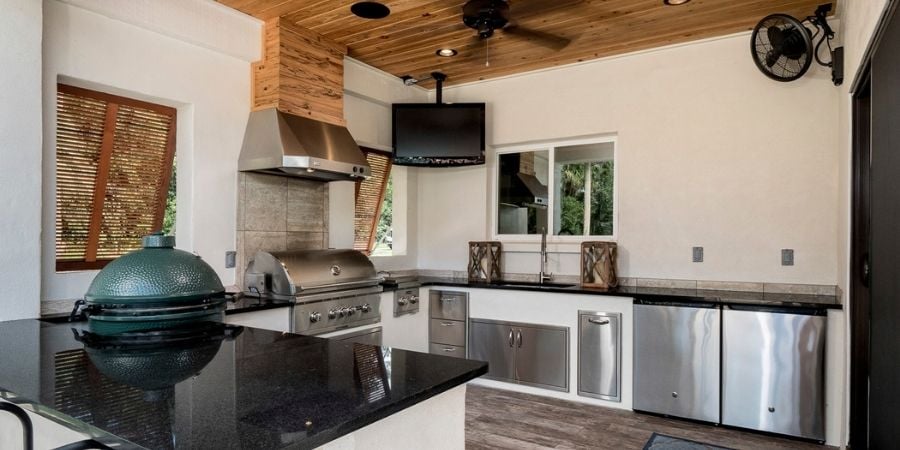 An outdoor kitchen is the apex of outdoor living. You're able to cook outdoors, dine al fresco if you also create a dining area, and be able to stay where the action is by not having to cook and prep indoors while everyone else is outside.
Your outdoor kitchen can be a simple 10' x 10' setup with the basics: a grill, a sink, and storage. Or, make it a completely self-sufficient 10' x 20' space, with a beverage refrigerator, mini fridge for food, ice maker, plenty of storage for your outdoor dishes and glassware, a dishwasher, and a range. Because an outdoor kitchen can be as simple or complex as you'd like, your outdoor kitchen could range from $15,000-$50,000 in Gainesville, Florida, and beyond.
To create a really great space for cooking, dining, and lounging, add additional areas off of your outdoor kitchen. Host holiday celebrations, weekend nights in, or even your family reunion in your own Gainesville backyard with the ultimate outdoor kitchen.
5. Swimming Pool & Pool House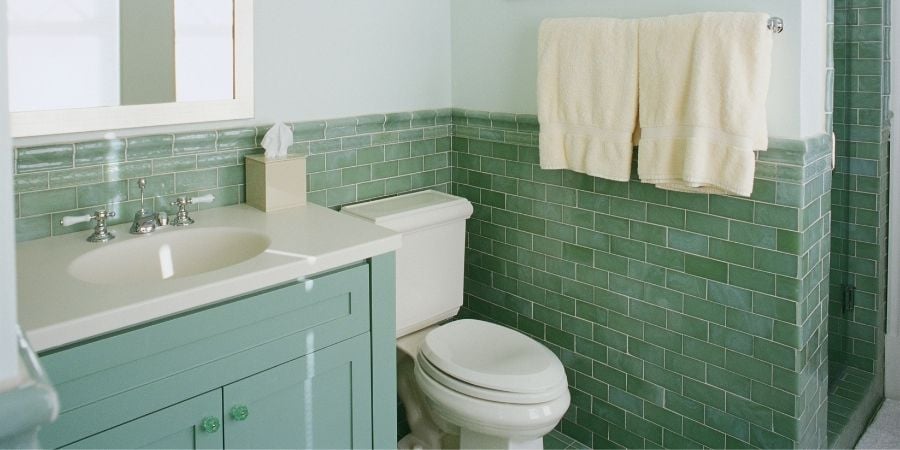 While there are plenty of springs and rivers to go swimming in Alachua County and the surrounding region, you can take your Florida outdoor living to the next level by adding a swimming pool and pool house to your own property. As with other exterior features, pools are available at different price points based on the size and depth of the pool, how it's constructed, and the material you select. For that reason, the average cost of installing an in-ground pool ranges from $35,000 to $65,000. Adding a water feature, a sunbathing ledge, a swim-up bar, or other added features will increase your cost.
The national average for a pool house is around $120,000 but can range from $30,000-$180,000, depending on the size and complexity. On the higher end, you'll have more square footage, exterior finishes that match your home, a small porch, a bathroom, shower, a changing room, and a sitting area.
6. Porch: Open or Screened-In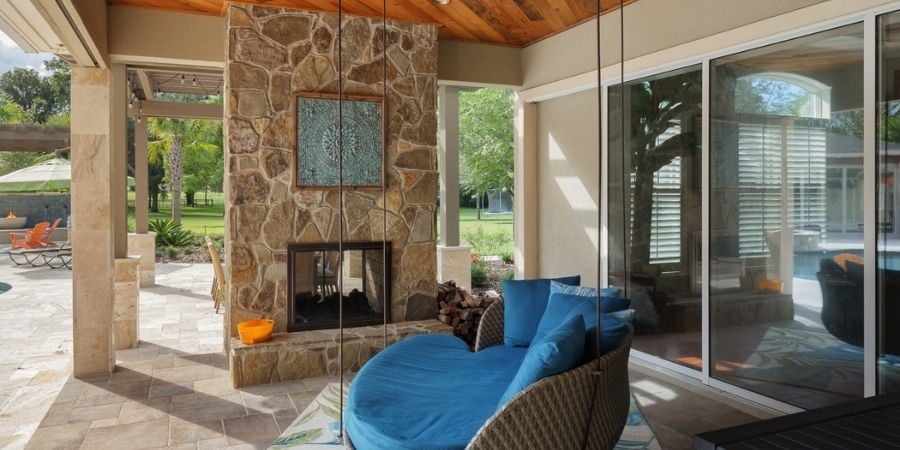 A porch is a covered area with either a deck floor, concrete slab, or pavers. For added comfort and protection from insects, enclose your Florida porch with screens, add fans, and even a fireplace for warmth in the cooler months. If your kitchen or living room sits at the back of your home, these are great rooms for adding French doors or even a movable glass wall to access your porch. Include everything you would want in your indoor living room, like comfortable seating, tables to place your drinks or food, TVs, a surround sound system, and custom lighting. The average cost for a porch in Gainesville, Florida, is about $25,000 to $100,000, from basic to upscale with the full gamut of amenities.
Enjoying the Great Outdoors in Alachua County
Remodeling or adding outdoor living space in Central Florida will increase how much you enjoy your home. Enjoy cooking outdoors, having your morning coffee on your deck, spending time with friends on your new high-end porch, or reveling in the convenience of a pool house.
Our team at Robinson Renovation & Custom Homes has the expertise to assist you with both designing and constructing your ideal outdoor living space. We can also remodel the outdoor living spaces you already have so there's more to love about the place you call home in Alachua County. Contact us to learn about our process, and other types of home additions, and to schedule a consultation.