Multigenerational living has become more common over the past couple decades—not only in Florida but across the nation.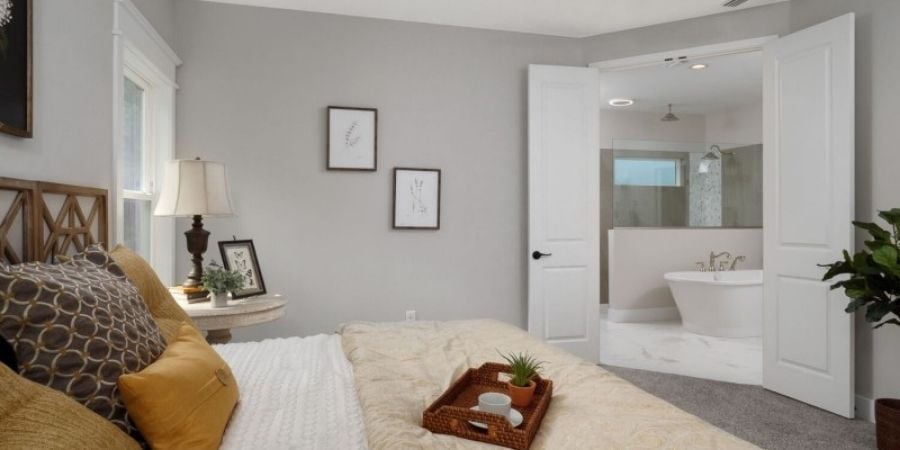 There are several factors that contribute to this upward trend. For some families, it is a more cost-effective form of accommodation. Others enjoy the sense of community and support that comes from residing close by to loved ones. However, in order to make multi-generational living feasible and comfortable, you need to have adequate space for all household members.
One effective way to create that space is by building an in-law suite onto your home in Alachua County.
What Is an In-Law Suite?
Although commonly referred to as in-law suites, accessory dwelling units (ADUs) go by a variety of names: mother-in-law suits, granny flats, in-home apartments, second units or guest houses.
To put it simply, an in-law suite is an additional living space added to an existing house. Generally, they are built to accommodate an aging individual with handrails, and ramps, as well as easy access to the larger house and a private entry point.
There are a couple of ways to go about adding an in-law suite onto your home in Gainesville, Florida. You can transform a spare room—such as an unused bedroom, attic, garage or basement—into a private in-home suite. You can build a new addition onto your home that has direct access to the main living areas used by the rest of the family. Or you can construct a stand-alone guest house or granny apartment in your backyard or somewhere on your property.
To choose the right fit for your unique situation, you should take into consideration your budget, the size of your home, how many acres are available on your property, and the primary use for your in-law suite. If you have an aging parent or adult child who will be staying with you on a semi-permanent basis, you may want to consider constructing a fully outfitted in-law suite that offers plenty of privacy and a separate entrance. You also have the option of renting out the ADU in the future.
If you plan to use the space more as a guest apartment for family members and visitors who come to stay for a few days or weeks at a time, an in-home suite situated in a converted basement or garage will probably suffice.
What Does an In-Law Suite Cost in Alachua County?
Cost may also be an influencing factor when building a mother-in-law suite in Central Florida. In-law suite addition costs vary according to the type of dwelling you design and construct and your overall scope of work.
To create a true in-law apartment, your project must involve an outside entrance into the dwelling and sewer and water connections, whether they are separate or added to your existing system. You also should consider adding off-street parking, depending on the neighborhood you live in.
The best source of information on the expenses related to building an in-law unit is your custom home remodeler. However, it doesn't hurt to do a little preliminary research so you can establish a realistic preliminary budget. Here are some of the most popular methods for building an in-law suite and the average cost for each one.
Converting a garage into a guest house or apartment: $20,000 to $50,000
Remodeling a basement for an in-law unit: $15,000 to $28,000
Redoing or expanding an unused bedroom for a mother-in-law suite: $15,000 to $45,000
Reconfiguring your attic for an in-home apartment: $40,000 to $50,000
Adding a new in-law suite onto your Gainesville home: $40,000 to $75,000
Building a detached granny flat or ADU: $75,000 to $150,000
Keep in mind that the cost depends not only on square footage, but also the components you're adding. If you want to create a full bathroom and add a kitchenette with a few appliances, the overall project price will increase accordingly. Your expenses are also based on the level of finish you desire for your new in-law suite, whether you incorporate midrange, economy or upscale features, materials and technology.
Does a Mother-in-Law Suite Add Value to a Home?
Whether you decide to build an attached or detached in-law suite on your property in Alachua County, there is potential for a significant return on investment (ROI). You are functionally creating an additional dwelling area that expands the livable square footage on your land. This will appeal to future home buyers—especially if your apartment includes a separate bedroom, bathroom and sitting area—but it also presents you with a range of opportunities.
If you no longer need the in-law suite for a family member or you want to make a little passive income, you can rent out the dwelling on a short- or long-term basis.
There is also value to your family, no matter how long you plan to remain in your current Gainesville residence. An in-law unit enables everyone in your household to achieve the level of comfort and privacy they desire, and you are free to offer accommodations to a family member if the need arises. Having additional space also makes it easier for you to host overnight visitors without disrupting your normal family routine.
What Goes into an In-Law Suite?
The most complete addition of this kind would be a lot like a studio apartment. It would have a living area, dining area, kitchen, and bathroom. It would be very minimalistic, for sure. The question of what goes in it will come down to how independently of the family and the main house your in-law will want to live. Does he or she want to be completely independent with his or her own facilities, or do they want or expect to have access to the main house?
Naturally, the more the unit is designed to accommodate independent living, the more costly and involved its construction will be. It should be borne in mind that an aging individual will need assistance sooner or later. Whether that comes from family or from a home health aid, some access to the main house will likely be needed.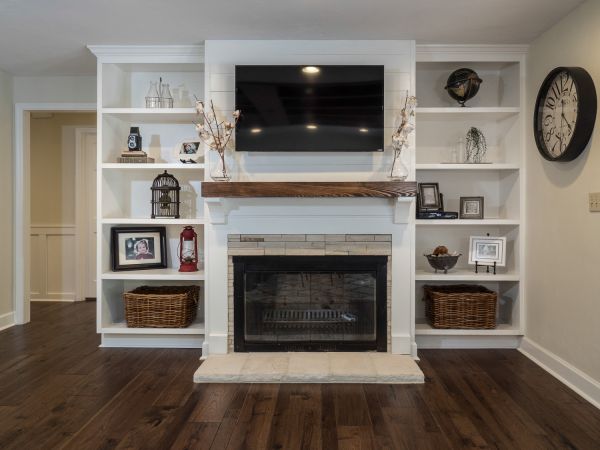 Planning Your In-Law Suite
Adding an in-law suite takes time as well as professionalism and understanding. Working with a leading design-build renovation team is the best way to go. Professional, custom design-build services guarantee that you and your in-law will get the look, feel, and functionality you want from your in-law unit. This includes the right HVAC system and features to get them through cold winters and hot summers.
With that in mind, it can be helpful to understand that an in-law suite can be used for many more purposes than those stated above. It can be:
A living space for aging elders
This is the most popular and common use for these kinds of add-ons, and it's a great way to build inter-generational solidarity.
A rental property
Make extra income with an easy to manage and easy to maintain rental space.
A guest room
Offer cozy and private accommodations for guests whether they are family or friends.
A living space for your college-age child
Let your college-aged child get a taste of freedom with the added security of being close to home.
Building an In-Law Suite in Alachua County
You may have a particular reason for wanting extra space at your home near Gainesville. Maybe you have an elderly parent that you would like to move in so you can help with their care, or your children are growing older and wanting their privacy. Whatever the reason, an in-law suite can satisfy your current needs and provide you additional options in the future. No matter what type of apartment you envision, our team at Robison Renovation & Custom Homes can assist with both design and construction. We can work with the space you currently have available or expand the existing footprint of your home to create a functional, inviting apartment dwelling that enhances the value of your property and your long-term quality of life.