When you're building a custom home in Alachua County, there is a myriad of details to think about to ensure both the outcome and the process you desire. Selecting the property for your new home build is just as complex.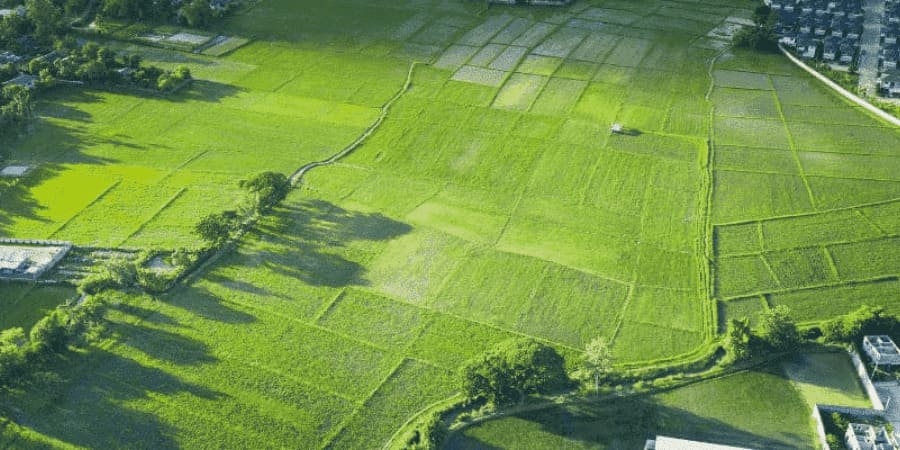 Together, your location and your home itself play an integral part in establishing the nature of your family's daily routine in the coming years—or even decades. It's important to look ahead and figure out the type of community that will best contribute to enhancing your quality of life and ability to thrive.
What Do You Need to Consider When Buying Land?
One of the first steps to buying land and building a house is deciding how long you plan to be in this location and what you want your life to look like during that time. Some of the most obvious factors to consider when picking the right neighborhood for your custom home include proximity to work and your daily commute time; the quality of public education and your local school district; and what sort of public amenities and natural, cultural, and recreational attractions are close by. However, there are several other small details and logistics to figure out to ensure you make an informed decision and that the overall home building process can go smoothly.
While most of your focus will be on the right measures to take, it's also helpful to think through some mistakes prospective homeowners commonly make and what you can do to avoid them. This will help you go into the process with the confidence and knowledge to properly evaluate properties and make sure your new residential lot is worth every penny. Here are a few common pitfalls to avoid when buying land for your new home:
1. Not Clarifying Ownership of the Land
As you're researching land in Alachua County to buy for your new home, be sure to confirm who owns the property. That may seem like an obvious issue, but liens, easements, and encumbrances make it much more complex. A property easement gives an outside person or organization (other than the property owner) the right to use said land for a specific purpose. Or there may be a lien on the property because the current property owner is repaying a loan or owes back taxes. You should also find out if anyone or any entities have logging or mineral rights on the plot of land you're considering. Ultimately, you want confidence that when you buy the land, you're buying all of it and from the right people. You also want to make sure you have a way to access the property and you can connect to public utilities, like water and electricity.
2. Neglecting to Evaluate Future Uses
In any municipality, there are various building and zoning codes that dictate what you can and can't do on your residential property. For example, most residential lots have specific setback requirements, or how close you are allowed to build to your property line. You also may be prohibited from building another story or an accessory dwelling unit (ADU) on your land. If you don't foresee those as being necessary for your future, not to worry. However, one of the biggest mistakes you can make is simply not thinking about how you might want to use your land in the future and making sure you can do so by first researching the local zoning codes, land use information, and specific title restrictions, which you can do online or by visiting the Office of the Clerk in Alachua County.
3. Overlooking Environmental or Historical Conditions
Do a thorough assessment of each prospective piece of land, which means looking at both its current condition and how it was used in the past. If you have protected areas like wetlands on your property, or you're building in a flood zone, it could make the building process more complex. If the lot was used for agriculture in the past, you could be dealing with unsavory soil conditions or leftover remnants like irrigation systems and utility buildings. In some rare cases, the land you're eying could include graveyards or significant archeological sites. Think through those possibilities and how they could impact your new home build near Gainesville.
4. Forgetting to Research Potential Boundary Disputes
You should also conduct a land survey and obtain title insurance to confirm your acreage and lot lines. Don't just rely on the seller's information. Pay close attention to potential encroachments and whether the adjacent landowners have built anything across property lines. Do your neighbors currently use your land to access theirs? Are there sheds, fences, or vegetation along property lines that are up for debate about whom they belong to? Having to deal with boundary disputes on top of the stress of designing and building a new home is less than desirable. It's best to investigate potential issues up front and discuss them with your prospective neighbor.
5. Using the Wrong Type of Financing
There are multiple ways to finance your land purchase and new home build. Don't assume you have to go through your regular bank or credit union and don't be afraid to look for unique options. For example, the Farm Credit System provides loans and leases to farmers, ranchers, and rural homeowners, or you may be eligible for a loan through one of Florida's various housing programs. Also, look into seller financing. If you decide to go with a traditional lender for a land loan, do your due diligence to find one that offers a reasonable interest rate that won't dramatically inflate the overall price of the property.
Building a New Home in Alachua County
Although buying the right land for your new home build in Alachua County requires patience and careful consideration, it's well worth it. You have the ability to find a piece of property that is situated within the neighborhood or the rural surroundings you desire to enhance your quality of life in the coming years. Once you've purchased land for your project, Robinson Renovation and Custom Homes can help you design and build a beautiful custom home to fit the property, as well as your budget and your lifestyle needs. We use a streamlined design-build process that allows us to complete the entirety of your new home build, from start to finish, for a more efficient and rewarding experience.