Although summer is still a couple of months away, now is the perfect time to start making plans and getting activities scheduled so you're well ahead of the curve.
For children of all ages, one of the most memorable parts of summer tends to be attending camp, whether it be for a few hours on consecutive days or at an overnight camp that spans a week or even a month.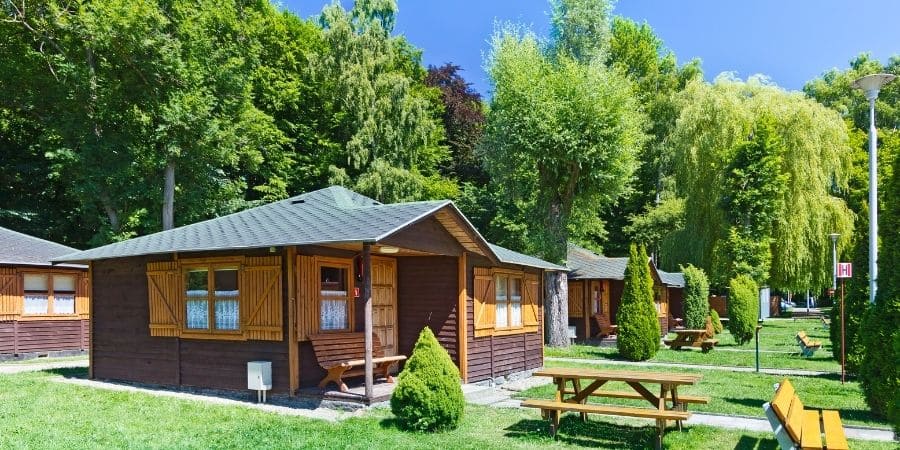 Last year, because of the COVID-19 pandemic, many programs were put on hiatus or transformed into a virtual rendition. In 2021, however, many organizations and institutions are once again offering their traditional summer camps to enrich the lives of families in Alachua County.
Top Gainesville Summer Camps 2021
If you are looking for something fun and edifying for your children to be involved with this summer, there are numerous summer camp programs in the Gainesville area to consider. They are tailored for children of different ages and designed to indulge a variety of different interests.
Here is a look at some of the best summer camps for kids in Alachua County:
1. Master Builder Camps
Master Builder Camp is one of the most popular organizations in Gainesville when it comes to educational fun for children. Registration is now open for Master Build Camp's summer programs, which run weekly from 9 a.m. to 3 p.m. Monday through Friday. Children ages 5 to 15 are welcome to attend. Each week has an engaging theme, such as "Mythological Creatures Express," "Desert of the Mummy King," and "The Moon Market." At MBC, campers get to work with their hands and have a myriad of creative experiences that blend the skills and knowledge of engineering and technology with the techniques and excitement of the arts.
2. Oak Hall Summer Programs
Oak Hall Summer and Auxiliary Programs in Gainesville offers a variety of activities for children during the summer, including day camps, half-day specialty camps and summer packages from June 1 to July 30. They cater to campers who are anywhere from preschool-aged to rising ninth-graders. During a typical week, Oak Hall's Summer Program serves 200 to 250 campers in both full and half-day programs that encompass the arts, athletics, summer studies and technology. Financial assistance is available to eligible campers.
3. Camp Crystal Lake
For more than six decades, Camp Crystal Lake—located on 140 wooded acres in north central Florida—has served generations of Alachua County students through outdoor education programs and traditional summer camp experiences. The organization is owned and operated by the School Board of Alachua County. In the summer, Camp Crystal Lake offers a traditional one- or two-week overnight camp experience to children in second to ninth grade. On opening day, campers learn about the various classes offered at Camp Crystal, and they get to choose five classes to create their own unique schedule.
4. Madonna's Equestrian Academy
If your children would enjoy spending some time in the saddle this summer, check out Madonna's Equestrian Academy, operated out of a charmingly rustic horse farm just north of the Gainesville Airport. The academy is the ideal teaching environment for anyone, from beginners to advanced riders. Summer riding camps, which are open to children ages 5 and older, will take place from June 1 to August 7. Campers get to enjoy riding instruction, games on horseback, and bareback riding while also developing responsibility and self-discipline. They are taught how to groom and take care of their horse for the week, and they also pitch in with barn chores and feeding.
5. YMCA Camp Immokalee
Camp Immokalee, operated by the YMCA, provides children in Florida, and out-of-state visitors, with the opportunity to immerse themselves in nature during a series of overnight and day camps. For the summer overnight programs, your young campers will live in cabins with their peers under the guidance of an assigned camp counselor. They get to participate in a wide range of activities, including arts and crafts, archery, canoeing, kayaking, outdoor cooking, evening campfires, horseback riding, team-building activities, songs and skits, sports, games and ziplining. YMCA Camp Immokalee's eight one-week day camps—which run from June 7 to Aug. 7—provide the ideal environment for children ages 7 through 13 to get active, learn independence and make friends this summer.
6. Florida Gator Sports Camps and Clinics
This summer, as in numerous summers past, the University of Florida Athletic Association is offering baseball, swimming, diving and gymnastics clinics throughout June and July. The Gator Swim Camps are designed to teach young people proper technique and provide quality training to swimmers of all abilities between 8 and 18 years old. The Gators' summer gymnastics program is open to a similar age group. During the 2021 Gator Baseball Summer Camps, campers receive position-specific instruction, participate in drills and play against other camp teams. Your children will also have access to some of the same facilities the Florida Baseball players get to use regularly.
7. Jordan Glen School and Summer Camp
Jordan Glen School is located in Archer, Florida, about 8 eight miles west of Gainesville. Spanning roughly 20 acres of fields, orchards and woods, Jordan Glen provides students and summer campers a safe, physically beautiful environment, as well as an exceptional learning resource for alternative education. The youngest campers at Jordan Glen are those entering kindergarten, while the oldest are entering eighth grade—or typically, ages 5 to 14.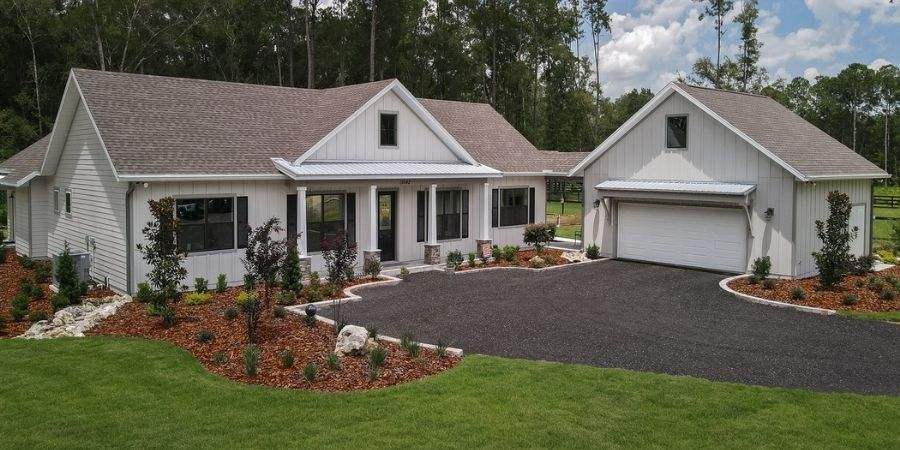 A Place to Call Home in Alachua County
Alachua County provides a welcoming environment for setting down roots and raising children, not least because of the top-notch public education, enrichment opportunities, and fun things for young people to do in the area. If you are interested in moving to the area, Robinson Renovation & Custom Homes can work with you to create a personalized, comfortable and functional home to suit your needs. Whether we are constructing a new custom home for your or helping you with a residential remodel near Gainesville, we will apply our streamlined design-build approach to give you an efficient and uniquely rewarding experience.