2 Min Read
Why Living in Gainesville is Good for Families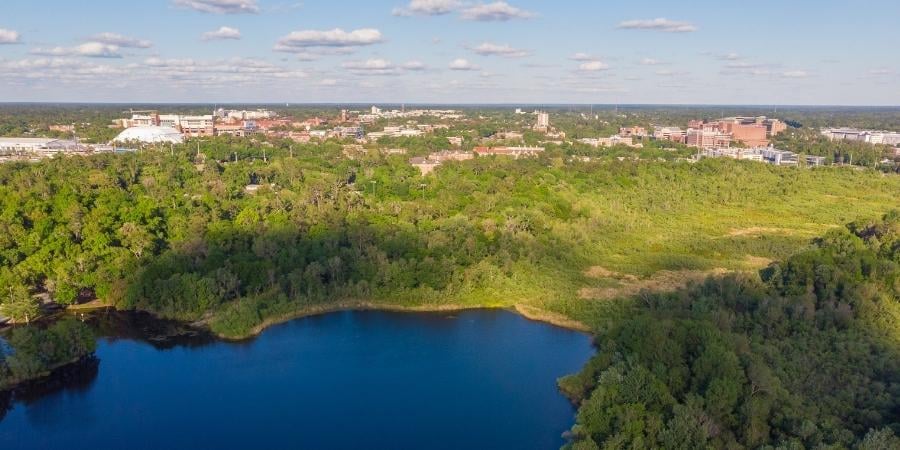 Gainesville, Florida may not be the first city that comes to mind for living and raising a family. Yet, this area is coming on the radar and is worth looking into for its current benefits and potential. As southern Florida has become overcrowded, Gainesville is promising as a new place to be in the state. You might be surprised at what this area has to offer professionals and their families.
Is Gainesville Florida a Good Place to Live?
There is a great return on investment in Gainesville. This comes down to how affordable it is to live here, especially compared to other popular areas in the state, weighed with the benefits living here offers you and your family in return. The area provides top career opportunities, good education, nature, activities, and more. These are also some of the aspects that make Gainesville a very family-friendly city.
What Is Living in Gainesville Like?
While Gainesville is technically a city, living in Gainesville FL feels more like living in a small town. The population is spread out into different areas, rather than being a condensed city with lots of skyscrapers. This is a college town, as the central draw of the city is the University of Florida, which has over 35,000 students. Even if you're not a student, you'll become an honorary Gator by following the school's football program and becoming part of the city's culture. In addition to holding so many college-aged residents of the city, the university is the largest employer. Gainesville has good weather, so you can enjoy outdoor activities year-round, and it has a lower cost of living than the national average.
Is Gainesville a Good Place to Raise a Family?
Here are some benefits of Gainesville for families:
Nature Outings: One of the great things about Gainesville is the moderate weather that allows your family to spend time outdoors year-round. The area has an abundance of water-based natural areas to allow you to take advantage of the weather and beauty of Florida. You'll find more than a thousand natural freshwater springs near Gainesville for floating, swimming, and enjoying the treescape. The area also has rivers and other bodies of water where you can kayak, canoe, and more. Plus, your location in the middle of the state puts you only about an hour's drive from the Gulf of Mexico and a convenient distance from the Atlantic Ocean. Beyond the water, there are many parks in the area.


Pet-Friendly: Gainesville is known as a pet-friendly city. In addition to dog parks, dog-friendly activities, and pet-friendly hotels, the city includes numerous restaurants that welcome children and furry children alike!


Kid and Family Activities: This area has summer camps, museums, the public zoo at Santa Fe College Teaching Zoo, playgrounds, a family music school, an art center, and much more. Plus, it's a quick trip to Disney World and everything else Orlando has to offer.


Education: Gainesville has a highly-ranked public K-12 education system. For older students or families planning for the future, the city holds the reputable University of Florida.


Safety: Gainesville has seen a reduction in crime over the past few years and is a sunny and beautiful place to raise a family. Family-friendly and safe neighborhoods we recommend are Oakmont, Haile Plantation, and Carol Estates.


Creating the Right Home in Gainesville
Once you decide on life in Gainesville Florida, the next step is to find the perfect home for your family. You can have the type of home you desire in a family-friendly neighborhood of the city, regardless of what the real estate listings are showing you.
Renovations can make any home fit your needs and preferences, or you have the option to build a custom home to your specifications. Robinson Renovation & Custom Homes is a design-build firm that can help you have the home of your dreams that also fits your family's needs in this great city of Florida.